Here's How Ivanka, Jared Kushner Spend Their Endless Summer Amid Trump's Legal Woes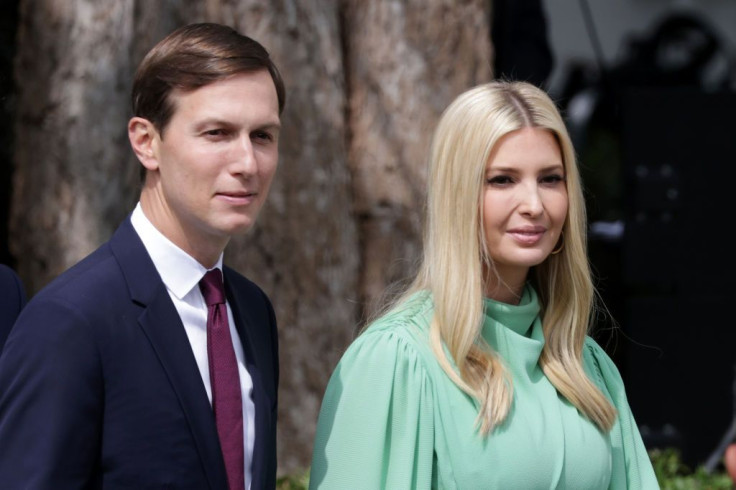 KEY POINTS
Ivanka Trump has been sharing photos of her lavish vacations with Jared Kushner via Instagram
The couple recently traveled to Spain, Greece and Costa Rica
She posted a snap of herself carrying a surfboard in Costa Rica
Ivanka Trump and her husband Jared Kushner have been enjoying lavish vacations as her father, former President Donald Trump, faces a slew of criminal charges.
The former senior White House advisers, who declared early on that they will not join the former president's reelection campaign team, have been documenting their summer getaways on Instagram.
On Monday, the 41-year-old businesswoman shared a series of photos and clips from her and her husband's trip to Ibiza, Spain, including some showing them with David Guetta.
She posted a clip that showed the French music producer, 55, DJing at an event Sunday and a snap of her and Kushner cheering him on from the sidelines.
Ivanka and Kushner were also photographed spending time with the "Titanium" artist on a yacht off the coast of Spain hours earlier, Vanity Fair reported.
The weekend trip came after the couple's getaways to Greece and Costa Rica, which the former first daughter also documented.
In May, Ivanka posted via Instagram photos of her and Kushner visiting various archeological sites in Greece.
Earlier this month, she shared a photo of herself carrying a surfboard at a beach in Costa Rica.
"Soaking up the Summer Solstice," she captioned the image.
After her father declared his candidacy in November 2022, Ivanka told Fox News Digital in the same month that she and her husband would not be joining Trump's reelection campaign.
"I love my father very much. This time around, I'm choosing to prioritize my young children and the private life we are creating as a family," Ivanka said.
The following month, Trump claimed that he was the one who convinced his daughter and son-in-law not to be part of his 2024 presidential bid.
"Contrary to fake news reporting, I never asked Jared or Ivanka to be part of the 2024 campaign for president," Trump wrote on his social media platform Truth Social.
"In fact, [I] specifically asked them not to do it - too mean and nasty with the fake & corrupt news and having to deal with some absolutely horrendous sleazebags in the world of politics, and beyond," the former president added.
He also wrote that since "there has never been anything like this 'ride' before," referring to the investigations and indictments he faces, he decided not to further subject his relatives to it.
"I ran twice, getting millions more votes the second time (rigged), and [I] am doing it again," the real estate mogul declared.
But the former president is not the only Trump under investigation. Ivanka and her siblings, Donald Jr. and Eric, are also being investigated in a $250 million fraud case brought by New York Attorney General Letitia James.
Ivanka's decision to break away from her siblings' legal counsel and hire her own triggered speculation that the Trump children are not on good terms.
However, Eric's wife Lara told the Daily Mail that there was no bad blood among them.
"It's not common to have to go through all this stuff that my husband and his siblings go through. They've had a series of different attorneys throughout this entire process, and it just so happened that Ivanka felt closer to one, gravitated towards that [one]," Lara said.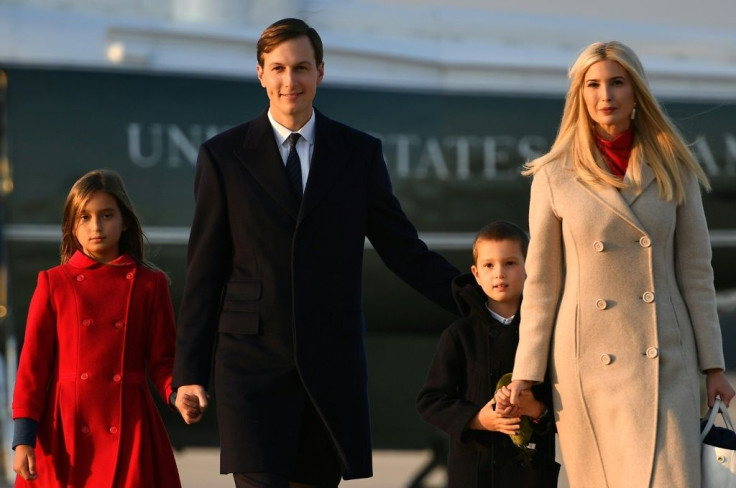 © Copyright IBTimes 2023. All rights reserved.