Here's How Royal Family Will Celebrate Queen Elizabeth's Accession Day After Her Death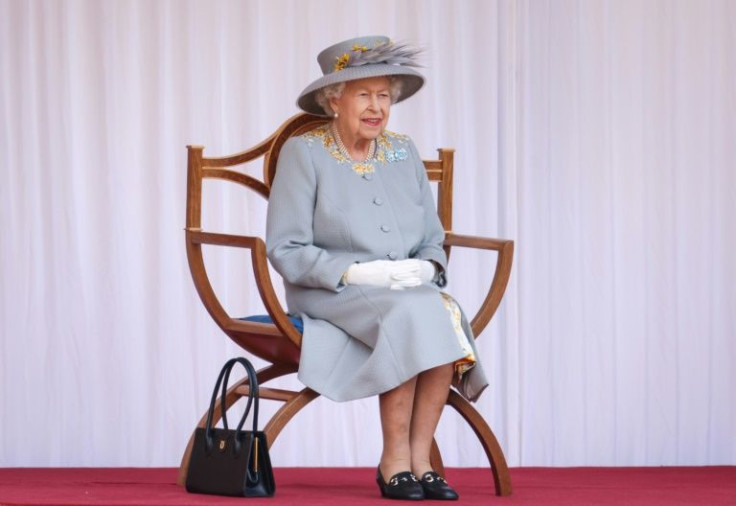 KEY POINTS
King Charles III, Queen Consort Camilla and the rest of the royal family will spend the day privately
Queen Elizabeth II would have celebrated her 71st anniversary on the throne this year
Queen Elizabeth II passed away on Sept. 8, 2022, at Balmoral Castle in Scotland
The anniversary of Queen Elizabeth II's accession to the throne will be celebrated differently this year.
On Feb 6, 1952, King George VI died in his sleep at Sandringham House in Norfolk, England, making his eldest daughter, the 25-year-old then-Princess Elizabeth, Great Britain's new monarch.
Queen Elizabeth II served the country for 70 years, becoming the longest-reigning British monarch before she peacefully passed away at Balmoral Castle in Scotland on Sept. 8, 2022, at age 96. She was buried alongside her late husband, Prince Philip, at the King George VI Memorial Chapel at Windsor Castle.
This week, King Charles III, Queen Consort Camilla and the rest of the royal family are marking the first anniversary of Queen Elizabeth II's accession since her death.
They will celebrate the occasion privately, as there are no scheduled engagements, People reported.
The late monarch traditionally spent her Accession Day privately at Sandringham, where her father King George passed away and where the royal family gathers each year for Christmas. There were no lavish celebratory elements. But the bells would ring at Westminster Abbey, and a 21-gun salute would take place to mark the occasion, the outlet noted.
A year ago, Queen Elizabeth II celebrated what would be her final Accession Day, marking the seventh decade of her historic reign. In honor of the occasion, she penned a lengthy message, published via the royal family's official website, in which she expressed her gratitude to the people who supported her throughout the years.
"As I look ahead with a sense of hope and optimism to the year of my Platinum Jubilee, I am reminded of how much we can be thankful for," Queen Elizabeth wrote.
She continued, "These last seven decades have seen extraordinary progress socially, technologically, and culturally that have benefitted us all; and I am confident that the future will offer similar opportunities to us and especially to the younger generations in the United Kingdom and throughout the Commonwealth."
Queen Elizabeth added that she was "fortunate" to have had a "steadfast and loving" family and was "blessed" to have had Prince Phillip as a partner who was "willing to carry out the role of consort and unselfishly make the sacrifices that go with it."
"I remain eternally grateful for and humbled by, the loyalty and affection that you continue to give me," she added before saying that she looked forward to "continuing to serve you with all my heart."
In her message, the monarch also expressed her wish for Camilla to be known as queen consort once her son Charles became king.
"When, in the fullness of time, my son Charles becomes King, I know you will give him and his wife Camilla the same support that you have given me; and it is my sincere wish that, when that time comes, Camilla will be known as Queen Consort as she continues her own loyal service," the late Queen wrote.
Queen Elizabeth II surpassed Queen Victoria's 63-year reign as the U.K.'s monarch and became the first sovereign to celebrate a Platinum Jubilee — a celebration that marked her 70th anniversary as a monarch.
A four-day celebration was held in June 2022 in honor of the momentous milestone, and it included events such as the Trooping the Color and the Platinum Party at the Palace, held outside Buckingham Palace on The Mall in London.
Queen Elizabeth's eldest son, Charles, automatically succeeded her as king following her death. His coronation is scheduled to take place on May 6 at Westminster Abbey.
© Copyright IBTimes 2023. All rights reserved.