Here's How Trump-Appointed Judge Could Affect His Federal Case, According To Analysts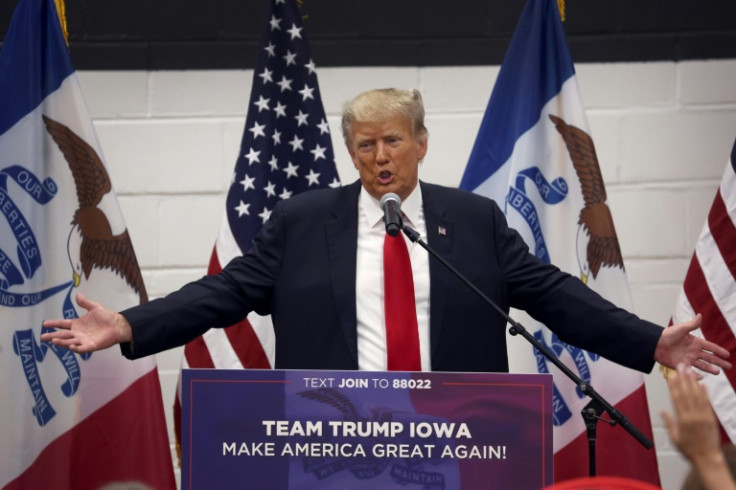 KEY POINTS
Judge Aileen Cannon last year appointed a "special master" to review the documents seized by the FBI
Her decision was ultimately overturned by a federal appeals court, which found that she had overstepped
Analysts pointed out Cannon's previous "favorable" rulings for Trump
A legal analyst said Sunday that the judge handling Donald Trump's classified documents case should recuse herself given her "track record" of rulings favorable to the former president.
MSNBC legal analyst and former U.S. attorney Joyce Vance suggested on "Velshi" that the public will not have "confidence" in the rulings of Judge Aileen Cannon, who was appointed by Trump to the federal bench in 2020 and has faced criticism for her handling of the case during its early stages.
"She was selected fair and square...[but] the reality is, in a case like this, the public won't have confidence whether she acquits or convict," Vance said of Cannon, who was assigned at random to oversee the federal criminal case against Trump.
"Better to pass it on to another judge who doesn't have that kind of a track record here," she added.
The legal analyst noted that "the judge who oversees the case has a lot of authority to make subtle decisions that don't necessarily come to public notice in time to impact the outcome of a case."
According to Vance, Cannon would have an impact on the selection of the jurors, would "rule on pretrial motions" and would "rule on the admissibility of evidence" if she oversees the trial.
In what legal experts saw as an extraordinary and unusually broad decision, Cannon last year appointed a "special master" to review the documents seized by the FBI from Trump's Florida club and estate Mar-a-Lago and temporarily barred federal agents and prosecutors from reviewing the classified materials seized during the search.
Her decision was ultimately overturned by a federal appeals court, which found that she had overstepped.
Another MSNBC legal analyst and former U.S. attorney, Carol Lam, said Sunday that the judge's legal past with Trump isn't a substantial basis for her to recuse herself from the case.
But Vance disagreed and said that Cannon should do it to avoid "any appearance of impropriety."
"This is about how the public will view this case," Vance said. "And because of her decisions in the earlier matter where the 11th Circuit didn't just reverse her, but they said she was out of bounds, that she lacked jurisdiction. They moved extraordinarily quickly to prevent her from allowing Trump to engage in delay. I think that alone might hamper her decision-making."
Vance's comments were echoed by other MSNBC analysts and pundits. On Friday, Vance questioned Cannon's "objectivity," while her colleagues pointed out the "favorable" decisions she made for the former president in the past.
However, despite their calls, the chief clerk of the federal court system in the Southern District of Florida said Saturday that Cannon would continue to oversee the case unless she formally recused herself, the New York Times reported.
Trump was indicted Thursday on 37 felony counts, including willful retention of national defense information, conspiracy to obstruct justice and false statements.
The former president plans to plead "not guilty," according to Fox News Digital.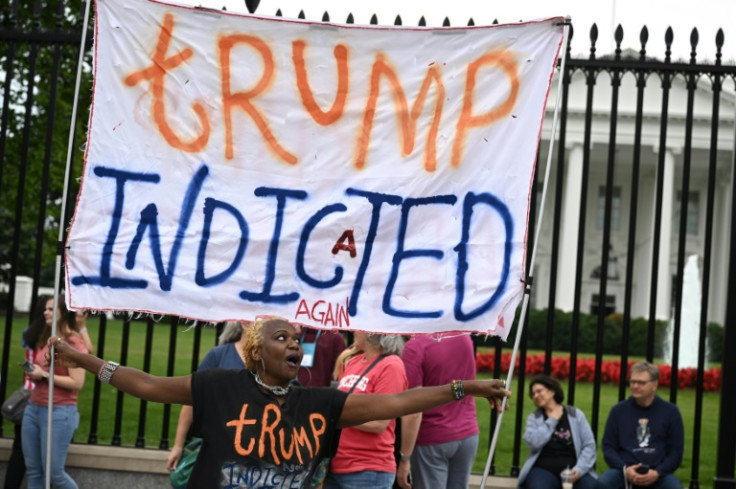 © Copyright IBTimes 2023. All rights reserved.