Here's How You Can Get Good Quality Bose Frames-Like Performance For Less
KEY POINTS
Audio-equipped eyewear are increasingly becoming popular nowadays
These are led by the likes of Bose's Frames and Amazon's Echo Frames
JLab Audio has released a new device that trumps other audio-equipped eyewear
Those who want to own a pair of eyeglasses or sunglasses with integrated audio components only have a few good options to choose from, such as Amazon's Echo Frames and Bose's Frames devices. Jlab Audio has announced a new product that lets consumers choose any kind of frame they want while getting good sound quality – for less.
JLabs has unveiled the JBuds Frames, a pair of wireless audio gadgets that can be attached to any eyewear frame, effectively turning them into audio-equipped eyewear the likes of Bose and Amazon's devices.
These wireless audio devices attach to eyewear temples and fire sound downward toward the user's ear. The open-ear audio means that users will be able to hear their music or engage in calls without having to isolate themselves from the world. They will still be able to hear outside noise such as public chatter, PA announcements, traffic noise and so on.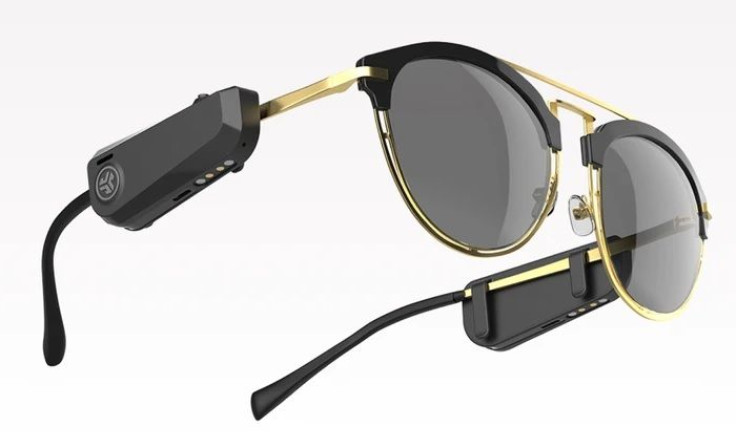 What's great about the JBuds Frames is that unlike Bose Frames or Echo Frames, users will not be limited to one pair of eyewear. They can attach the JBuds Frames to any eyewear, be it prescription glasses or sunglasses.
JLabs also included silicone sleeves to make sure it can still fit on styles with smaller temples.
Unlike the Bose Frames and Echo Frames, however, the JBuds Frames do not even try to hide the fact that it is a slightly bulky audio device attached to the user's eyewear. It is highly visible – but at least users will not worry about wearing the same audio-equipped eyewear other people are wearing.
"Besides price, one of the biggest flaws we saw was in the eyewear design and how the audio components were integrated. Their optics and frames didn't match up to a typical $200-$250 non-audio product, and limited styles will lead to the inevitable 'You're wearing that too? Awkward!' conversations," JLab CEO Win Cramer said in a press release.
"You can put the JLab JBuds Frames on any glasses you own, without fear of commitment or wearing the same eyewear as the person you're next to," Cramer added.
The JBuds Frames are rated to last up to eight hours on a single charge. They are IPX4 rated, which means they can be worn under the rain or when exercising. They don't have a charging case. Instead, they have a small carrying pouch and a charging cable that splits into two charging points.
JLab Audio will be selling the new JBuds Frames for only $50 starting spring.
© Copyright IBTimes 2023. All rights reserved.