Here's How You Know The 'Isn't It Romantic' Cast
The Valentine's Day romantic comedy is a staple, and this year's big release is "Isn't It Romantic." This riff on rom-coms is filled with familiar faces that audiences will recognize.
Rebel Wilson (Natalie) had her breakout role in 2011's "Bridesmaids" and has been a big screen staple ever since. Fans will also recognize her from "Bachelorette" and "How To Be Single." "Isn't It Romantic?" reunites her with Adam Devine, who co-starred in the "Pitch Perfect" films.
Adam Devine (Josh) is often making people laugh on the big and small screens. He starred in the "Pitch Perfect" movies, "Mike and Dave Need Wedding Dates" and Netflix's "When We First Met." He also appeared on both "Modern Family" and "Workaholics" for several years.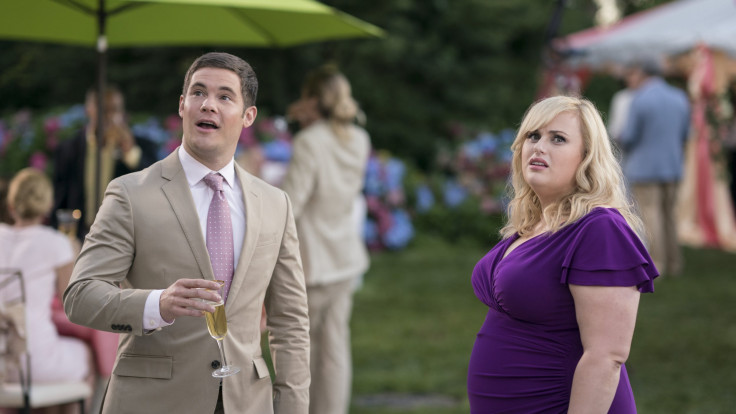 Liam Hemsworth (Blake) is probably more recognizable to action movie fans. He played Gale in the "Hunger Games" franchise, and he starred in the "Independence Day" reboot. His personal life has made headlines more recently. He married Miley Cyrus last year.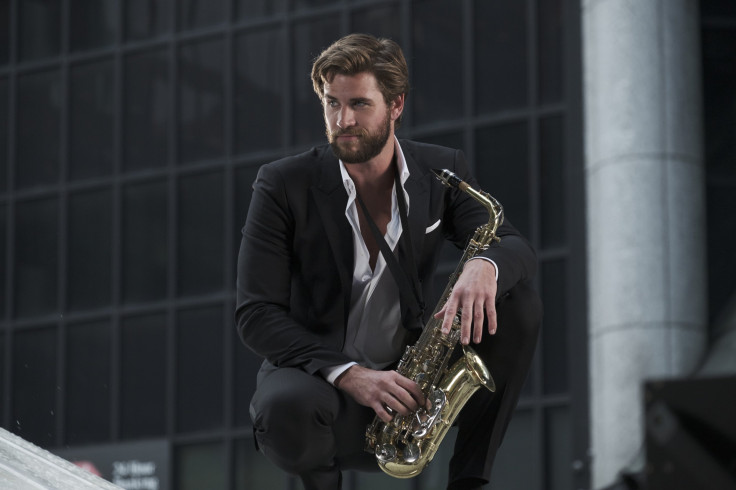 Priyanka Chopra (Isabella) has made tons of Bollywood films, but American fans probably best recognize her as Alex Parrish from ABC's defunct "Quantico." The former Miss World also starred in the "Baywatch" movie. Like Hemsworth, Chopra also made headlines when she married Nick Jonas.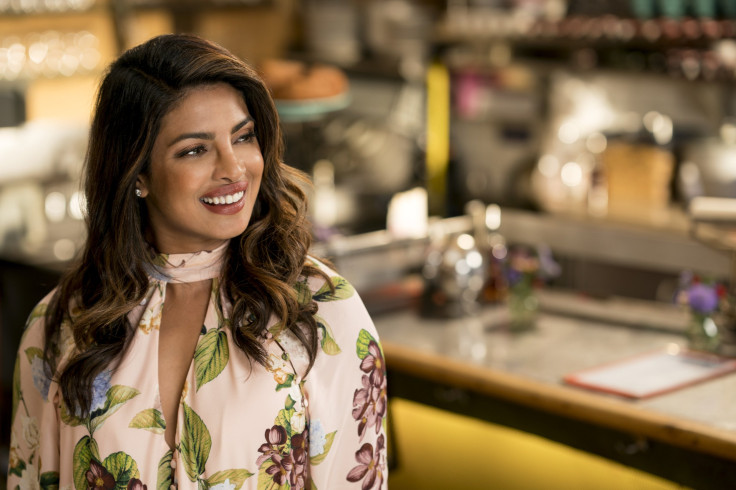 Betty Gilpin (Whitney) currently plays one of the leads on "GLOW," Netflix's wrestling dramedy. She has also had stints on "Nurse Jackie," "Elementary" and "Masters of Sex."
Brandon Scott Jones (Donny) has been in "The Good Place" and "The Other Two" this year, and he appears in the Oscar-nominated "Can You Ever Forgive Me?"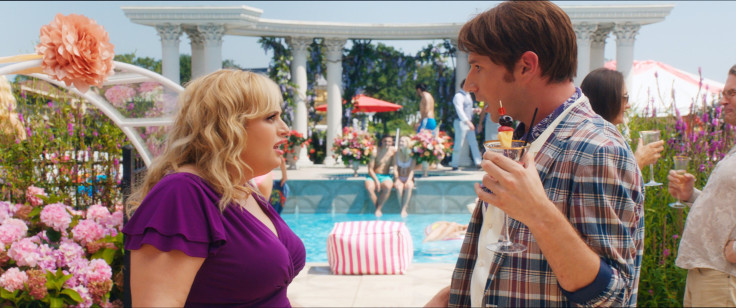 Jennifer Saunders (Natalie's Mom) is most recognizable from her iconic role as Edna on "Absolutely Fabulous." Her career, which spans decades, has also included voice roles in blockbusters like "Minions" and "Shrek 2."
"Isn't It Romantic" follows Natalie, a cynical architect who wakes up in the romantic comedy world. She suddenly has the handsome Blake as a client while Josh is her earnest best friend. Natalie thinks she has to make a man fall in love with her in order to escape this PG-13 nightmare.
The movie, directed by Todd Strauss-Schulson, hits theaters Wednesday.
© Copyright IBTimes 2023. All rights reserved.