Here's One Reason Why You Should Never Sleep With AirPods On
KEY POINTS
Apple's AirPods offer a lot of convenience to users
Users, however, still need to be careful when using the AirPods
This is because the device could pose a choking risk
Apple's AirPods are very nifty little gadgets that let iPhone users listen to music or take and make calls without being limited by messy cables that could get twisted and bungled up. Despite its conveniences, however, users will do well to avoid using them at certain times, most especially when they sleep. One man's experience proves this.
Last week, Bradford Gauthier of Wisconsin woke up one morning experiencing some discomfort in his throat, only to later discover that he had accidentally swallowed one of his AirPods in his sleep, local news outlet WWLP reported.
"The GI physician said it's extremely uncommon for a blockage not to be painful or severely discomforting," Gauthier said. "It never occurred to me that [sleeping with headphones] could be a safety hazard. I was really quite lucky."
He said he initially thought he may have just had a dry throat so he carried on as if it was just any other day – except that it wasn't.
Gauthier had spent a few hours shoveling snow the day before. He said he worked on clearing the snow after the Northeaster hit Massachusetts earlier last week. He'd worked so hard that he quickly fell asleep, feeling "worn out" from the work.
He said the following morning, on the same day he felt the discomfort in his throat, he went back to shoveling the snow again for at least an hour. He became thirsty soon enough and went inside to get a drink. He couldn't.
"I went back out in the morning and shoveled [snow] for an hour. When I came in, I tried to drink a glass of water again and couldn't," he said.
Following this, Gauthier noticed that one of his AirPods was missing. He said he normally sleeps with them so that he wouldn't disturb his 6-month-old child, one of his two kids. Now that one of them is missing and coincidentally his throat feels bad and he can't drink water, they began to realize what had happened.
Gauthier quickly went to the emergency room and had an x-ray. To their surprise, the little Apple accessory was there, stuck in his esophagus as if it was tucked safely inside its case. The doctor performed an emergency endoscopy on Gauthier to remove the audio device. Thankfully, it wasn't very painful.
Gauthier's story should give a lesson that no matter how convenient, even awesome, truly wireless earbuds like the AirPods might be, users should still be careful to avoid swallowing them intentionally or unintentionally.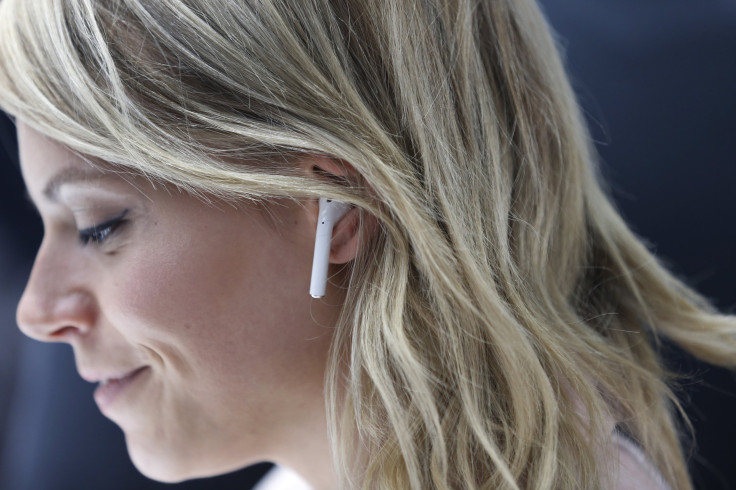 © Copyright IBTimes 2023. All rights reserved.