AirPods Pro Demand: Why Many People Are Buying Apple's Wireless Earbuds
Apple recently released its latest audio accessory, the all-new truly wireless pair of headphones called the AirPods Pro. This nifty piece of audio technology comes as the latest and most innovative entry in the AirPods lineup, and has become the most sought-after model to date.
The AirPods Pro have become so popular that Wedbush analyst Dan Ives believes that Apple might have a shortage for it during Thanksgiving and Christmas season. As per a note from Ives (seen by CNBC), a surge in consumer demand might cause AirPods Pro to go out of stock.
Ives wrote that the noise-canceling AirPods Pro are set to be "a clear star of Black Friday and the holiday season." Other analysts from Barclays, Bernstein and Morgan Stanley agree, emphasizing that AirPods sales were key to Apple's total sales growth in the fourth quarter of 2019.
Now, what could've caused the surge in public demand for the AirPods Pro? Here are a few reasons:
The AirPods Pro have a great fit
Compared to the older AirPods models, the AirPods Pro offer a better fit that can be customized according to the user's preference and ear size. The new earbuds are shipped with several silicone tips in varying sizes so that users can find the right fit. An Ear Tip Fit test also helps users find the right fit, in case they don't know how to.
They offer a good seal
The AirPods Pro use silicone tips that help block out ambient noise from entering the ear. This means there's less outside noise and more music whether the user turns active noise cancellation on or not.
They have active noise cancellation
Unlike the older AirPods, the AirPods Pro offers excellent noise cancellation features that counter outside noise actively, resulting in a great listening experience every single time. Users who want to be aware of their surroundings can also activate the Transparency feature to hear outside noises while listening to music or taking a call.
They are water- and sweat-resistant
The older AirPods models aren't water- and sweat-resistant. Working out puts them at risk of water damage. The AirPods Pro, on the other hand, are water- and sweat-resistant. Users can wear them and forget that they're there while doing things like working out, cooking in the kitchen, and so on. They aren't waterproof, though, so it's still best to take extra caution near water.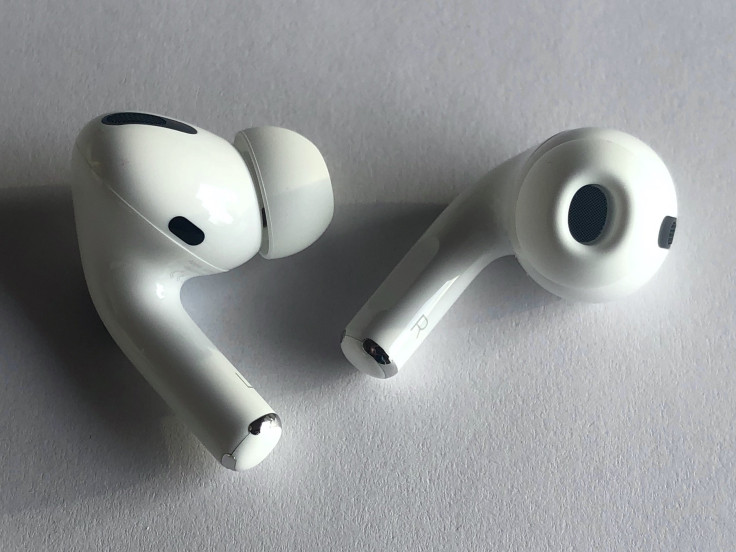 © Copyright IBTimes 2023. All rights reserved.