Here's Why Investors Think Uber Is Worth More Than Netflix And Twitter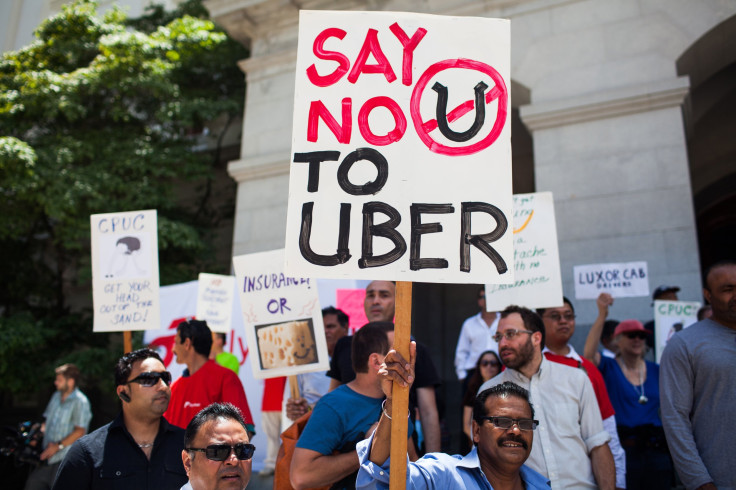 Ridesharing pioneer Uber has been in the news for all the wrong reasons. But investors and analysts say the company is worth every bit of the $40 billion valuation it is reportedly being handed in its latest round of fundraising.
Despite having already raised more than $1 billion earlier this year, the 5-year-old company is working on a $2 billion Series E round of funding according to the Wall Street Journal. Among those in talks to invest are T. Rowe Price Group Inc. and Fidelity Investments, Bloomberg reported.
Should Uber successfully pull off another round of funding, it could see its value hit $35 billion to $40 billion, which would make Uber worth more than Twitter or Netflix. Raising an additional $2 billion would also allow the startup to stave off an initial public offering and focus on growth without having to deal with the scrutiny of Wall Street. Scrutiny from the blogosphere is a whole other matter.
Talk of another round of financing comes amid some recent missteps by the company earlier this month that brought its ethics into question. One Uber executive was accused of suggesting the startup hire a team of researchers to dig up dirt on reporters while the company's New York City general manager was disciplined by the company for spying on a journalist's ride history. But while those slipups may have hurt Uber's public image, they haven't scared off investors.
Forrester Research analyst Julie Ask said investors are looking past the scandal and seeing a company that isn't just disrupting taxis but private car ownership, public transit and the parking industry. It's also generating a massive amount of revenue, unlike most Silicon Valley startups, which typically lack clear-cut business plans.
"What Uber has is a legitimate business with revenue," Ask said. "There's enough historical information that you could also do more accurate forecasting of what the future valuation is going to be based on cash flow." Uber is expected to generate $10 billion in annual gross revenue by the end of 2015, Business Insider reported. The bulk of that money goes to its drivers, but Uber will still make off with $2 billion of it. Uber also appears to be experiencing a healthy amount of growth. Since launching in 2009, the company has expanded its service to 230 cities in 50 countries around the globe. By comparison, Uber's largest rival, Lyft, remains limited to the U.S.
Steve Hilton, managing director of consulting firm MachNation, said investors also like that Uber may one day become a serious player in the courier market. Uber began experimenting with the idea in April when it announced UberRush, a bicycle courier service in Manhattan, and as the company continues to build out its platform, it may expand UberRush to more cities or allow its drivers to perform courier duties as well. Uber accentuated that theory in early November by poaching Tom Fallows, the head of the Google Express same-day delivery service.
"Imagine a world where Uber also offers same-day package delivery or commercial fleet services and gives companies like FedEx, UPS and the U.S. Postal Service a run for their money," Hilton said.
For now, Uber is just the modern incarnation of a taxi service but ultimately could be the primary service consumers around the globe use to transport themselves and their goods -- and that's got investors excited.
"We want to get to the point that using Uber is cheaper than owning a car," Kalanick said in a recent interview with Vanity Fair. "Transportation that's as reliable as running water."
© Copyright IBTimes 2023. All rights reserved.