Uber Trying To Raise More Than $1 Billion In The Midst Of A PR Disaster And Loud Driver Dissatisfaction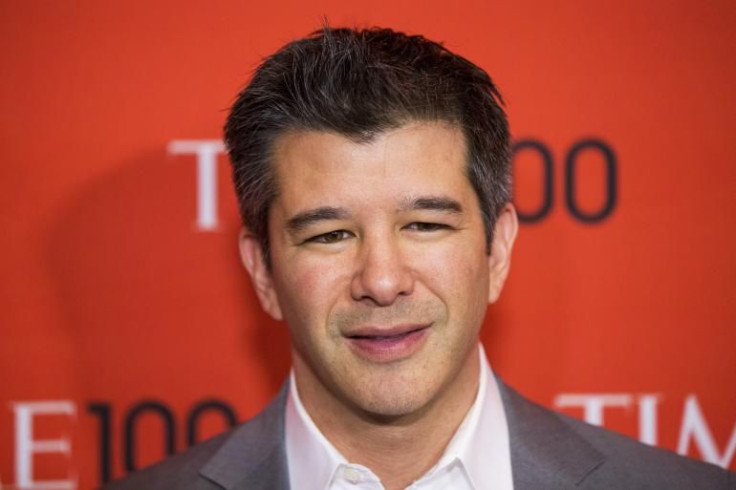 Behind closed doors at the Bellagio hotel in Las Vegas on Wednesday afternoon, Uber prepared to raise one of the biggest venture capital rounds in history, reports the Wall Street Journal. CEO Travis Kalanick reviewed the ridesharing company's numerous successes around the world for investors and outlined future plans that include a carpooling service in the U.S. and a rickshaw service in India, but everywhere else, perception of the company is far from flattering in light of remarks made by an Uber executive that the company could spend "a million dollars" to form a task force to investigate journalists critical of the company.
Kalanick opened Wednesday's event with a brief remark that Uber would never spy on journalists, then launched into the meat of his presentation. The company held talks earlier this month to raise more than $1 billion, valuating it at some $30 billion. It's unclear if any investors have committed to this new round, but there's no suggestion that potential investors have actually lost interest after the scandalous remarks of the executive, Emil Michael.
And why should they? Leaked numbers indicate that Uber is on track to make $10 billion in revenue annually. The data are slightly outdated, mostly covering the month of December 2013, but there's plenty of insight to be derived from the numbers. For example, Uber's San Francisco operation generated $18 million in that month alone.
Sequoia Capital, which usually invests in far earlier-stage startups, has discussed getting involved in the round. Uber has also considered selling shares to international investors in important markets such as Latin America, India and the Middle East, which would be strategically savvy as it aims to expand to these important markets.
Uber has raised $1.6 billion to date and doesn't necessarily need the funds that would come with another round. But the extra money could help the company delay an IPO, which would not only put Travis Kalanick under a microscope for scrutiny, but would mean there were many more legal repercussions to his actions.
Existing investors have so far been quite silent, though a few are coming to the company's defense. "I don't believe Uber management needs to be replaced," said Shawn Carolan, partner at Menlo Ventures. "Absolutely, they are making mistakes, but generally they are very ethical and working very hard."
One Uber driver, whose name we're withholding, paints the company in a very different light. "Uber is too powerful. I have to follow whatever they say, no matter what; they do whatever they want. Uber dropped prices [a few months ago] for their convenience, not for my convenience. They sent me an email saying it was a test, that they were going to try it out for the summer so they could increase demand." The price drop came at the same time that competing ride service Lyft was coming to New York. "They said it was a test, which it wasn't. They already had their minds made up that that was what they were going to do. They gave it to me slowly."
Our driver elaborated on his financial specifics as a contractor for Uber. "Uber takes too much from the driver. They advertise that they only take 20 percent. If it were just 20 percent, fine. But then there's 8.9 percent sales tax. My belief is that Uber should pay sales tax. I'm not selling anything." The driver added that he also pays 5 percent of his income to the New York Black Car Fund, essentially a workers' compensation fund for drivers. Michael Arvanites, director of communications for the NYCBF, told us that the actual number is 2.5 percent. If the driver is paying 5 percent per Uber's guidelines, Uber would be in violation of the law. "At the end of the day," said our driver, "it's like 30 percent on everything I make. Then I pay [income] tax and buy my gas. I pay for everything."
"Uber has increased the number of drivers we've had almost twofold, and by and large this increases the number of accidents," said Arvanites. "The fund takes in more money and can cover more workers, but still, there are more accidents."
Our driver is hardly alone in his dissatisfaction. A number of them are at work to organize themselves in an effort that's called the Uber Drivers Network. We were able to obtain a flier for the group that says the group's mission is "to organize as a united network of Uber drivers to effect the changes necessary to protect our interests." While the flier seems to quite purposefully not mention the word "union" once, that would be the functional model for what it describes.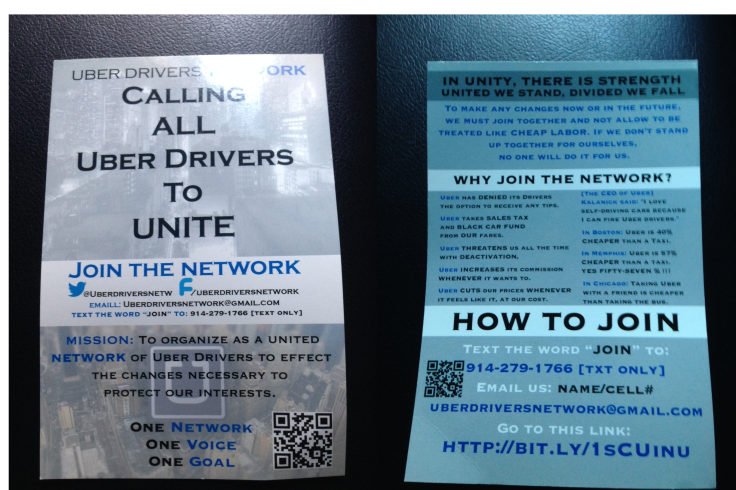 Customer perception of Uber seems unaffected, and drivers seem more concerned about explaining Uber's surge pricing structure than they do about the public furor raised this week over Emil Michael's comments about spying on journalists. Of the three drivers we spoke to today, two cited surge pricing as a pain point. One said the company could do a better job informing customers about surge pricing, which can double or occasionally triple the final fare. When customers are unaware of this, they're peeved to learn about it after already taking a ride. This driver told us he doesn't mind the increased income from such a system, but that it's the only time he has seen customers upset with the company.
© Copyright IBTimes 2023. All rights reserved.
FOLLOW MORE IBT NEWS ON THE BELOW CHANNELS