Hideo Kojima In 'Cyberpunk 2077': How To Spot Legendary Producer In Game
KEY POINTS
"Cyberpunk 2077" features a ton of interesting features for all players
These include a cameo from famed video game creator Hideo Kojima
He's easy to spot in the game
"Cyberpunk 2077" features a ton of features for players, including a myriad of character customization options. It also has many Easter eggs and surprises that players will find amusing and will make exploring the game's vast world interesting, not to mention rewarding.
One of these Easter eggs comes in the form of a cameo appearance from famed video game creator Hideo Kojima, known for the highly successful and popular "Metal Gear" franchise and more recently "Death Stranding." He appears early in the game, and GameSpot said it's not that hard to spot and interact with him.
Here's how to find Kojima in "Cyberpunk 2077."
Warning: spoiler alert. Those who don't want spoilers might not want to read further. Otherwise, have fun.
First, during "The Heist" mission, which is near the end of Act 1, players will be required to break into a gaudy hotel. After checking-in, the player will encounter a gold-plated waitress and will be asked whether they want to either go to a room or check out the hotel. Players should choose the latter.
Second, after choosing to check out the hotel, users should face the bartender, then look to the right. Players will find a booth occupied by various attendants.
Third, players should look for a familiar-looking guy named "Oshima" from this bunch of attendants. This is Kojima in the game – with a different name but with a familiar hairdo and eyeglasses.
Kojima is not a playable character. In other words, he's an NPC in "Cyberpunk 2077." Players will find him talking about "limitations" and looking for ways to capture human expression better.
"I want my productions to convey real, raw human emotion," Oshima says in the game, referring to his game studio Kojima Productions and its pursuits. "The feeling when you combine happiness and melancholy, or being calm with an underlying sense of anxiety."
"These complex, realistic feelings and emotions are what I aspire to recreate... woven into much better stories, of course," he continues.
While the "Cyberpunk 2077" version of the famed video game creator doesn't appear as much as Keanu Reeves' in-game character, he does add more spice to an already feature-packed RPG.
Perhaps, the game producer's comments also indicate something more, like a new game for release in the near future.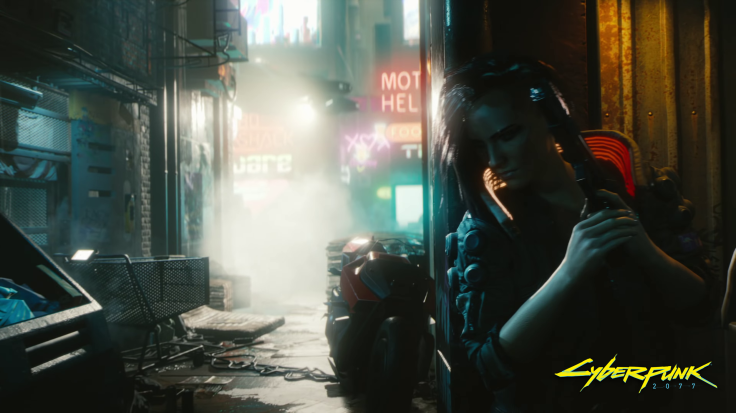 © Copyright IBTimes 2023. All rights reserved.