High Death Toll At Hajj Stampede Fuels Further Tensions Between Sunni Saudi Arabia And Shiites In Iran And Lebanon

DAHIYEH, Lebanon — Thirty-one years ago, during the first of his two pilgrimages to Mecca, Saudi Arabia, Haji Ali tried to unlock a gate blocking Shiite pilgrims from visiting a venerated tomb. As he attempted to free the thousands of people who were pushing against the gate, he says, a Saudi guard caught him and tried to strangle him with his own scarf. Ali replays the moment, grabbing two ends of an imaginary scarf and tightening them around an invisible neck.
He is not surprised, he told International Business Times, that hundreds of Shiite Muslims were killed at this year's hajj, the annual pilgrimage to the Islamic holy city of Mecca that all adult Muslim males are commanded to undertake at least once in their lifetimes. Ali believes it was a direct attack on Shiite Muslims by the Saudi Kingdom's Sunni security forces.
"What happened at the hajj is organized crime," Haji Ali said. "It's a message to the Iranians that says, 'Every time you come here, we are going to kill you and we're going to say it's an accident and you can go talk to God about it.'"
Ali is not impartial. Once a senior figure in the Lebanese Shiite movement Hezbollah, he has more reason than most to distrust the Sunni Saudi leadership. But his theory is shared by nearly everyone in his neighborhood, Beirut's southern suburb of Dahiyeh, a stronghold of Iran-backed Hezbollah.
For Shiite Muslims who have long been in conflict with their Sunni rivals in the region, the number of Iranian Shiites killed in the stampede -- 464 Iranians out of 769 total deaths, according to the official account -- could not be a coincidence.
Ali acknowledged that there were non-Iranian Shiites and Sunnis among the victims but added that the Saudi security forces knew the group was composed of mainly Shiite pilgrims and "could not ask for IDs to see who is Iranian and who is not before they kill them."
The Saudi government says the deaths were a tragic accident, resulting from poor planning, after two large groups of pilgrims came together on a narrow road, only to be suffocated or trampled to death when there was insufficient space to let them pass freely.
But this answer does not satisfy numbers of Shiite who are now wary of making the pilgrimage at all.
"A lot of people prefer not to go to hajj after they see this treatment," Ali said. "A lot people are saying, 'I'm not going to be killed at hajj by the Saudis. I'm not going and I'll deal with God.'"
Ali experienced death first-hand on his second pilgrimage in 2000. A woman beside him collapsed and began to foam at the mouth. Though Muslim tradition does not allow a man to touch a woman who is not his wife, it was a life-or-death situation and he decided to administer CPR. The large crowds, suffocating heat and desert dust in the air can all contribute to hajj fatalities, he said.
"Death I can understand, but I cannot understand such a large number of victims," Haji Ali said. "Even a hundred is understandable but not as much as now."
Saudi Arabia normally receives some 3 million pilgrims a year, but it has never seen a death toll this high. Saudi sources place the number of dead at 769 with 934 injured, but according to a recent Associated Press investigation that counted victims from 16 of the 180 countries who sent pilgrims to Mecca, the real number of dead exceeds 1,100.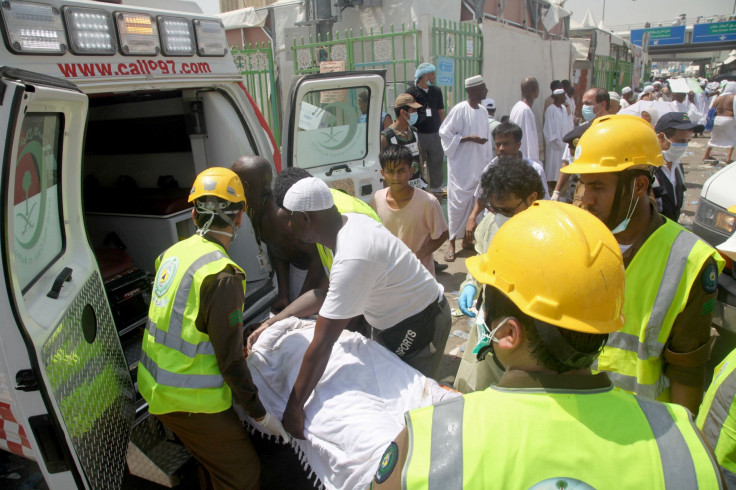 A high-ranking Hezbollah commander told IBT the number of victims is much closer to 4,000.
Among the victims were several high-ranking Shiite leaders, some of them known enemies of Saudi Arabia. At least three high-level Hezbollah officials were killed in the hajj tragedy, including a high-level cleric from southern Lebanon, according to the Hezbollah soldier.
On Friday, Iran confirmed that Ghazanfar Roknabadi, a former Iranian ambassador to Lebanon, was killed at the hajj. Roknabadi survived an assassination attempt during his time in Lebanon, and many in Dahiyeh attributed that attack to supporters of a Sunni political party.
Shiite Muslims, in both Iran and Lebanon, believe that Saudi Arabia sought revenge for Iran's actions in the region and took advantage of having so many high-level Shiite officials in the same place.
Iran and Saudi Arabia are old foes, battling each other through proxy groups in Yemen, Syria, Iraq and Lebanon. Many believe the Saudis deliberately attacked pilgrims in retaliation for Iran and Hezbollah's support for the Houthi rebels in Yemen, who have been fighting a Saudi-led coalition since March.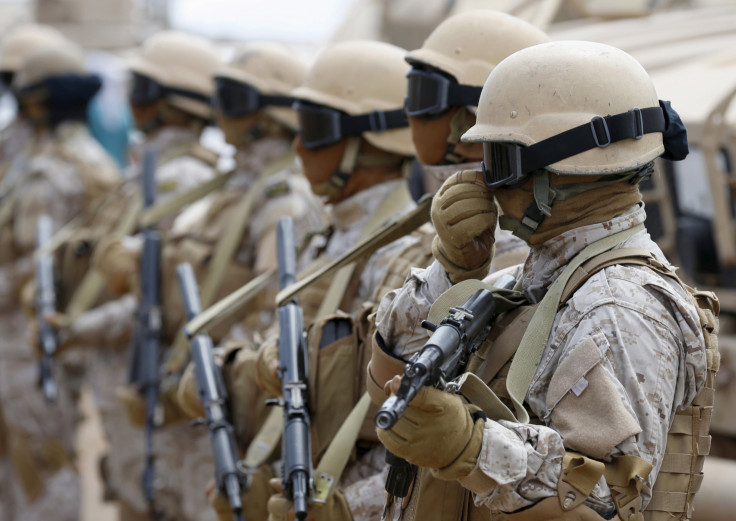 The Saudi foreign minister has publicly denied Iran's claim that the events at the hajj were deliberately caused as an attack in the Iran-Saudi regional conflicts.
"We have previously said that it is unacceptable to use such human tragedy politically, which happened while people were performing a religious ritual," Adel bin Ahmed Al-Jubeir said at the United Nations last week.
But in Dahiyeh, where Hezbollah reigns, politics has everything to do with the hajj disaster. Locals are convinced that Iran will seek both political and military retaliation against Saudi Arabia on the battlefields of Syria, Yemen and Iraq. And Hezbollah fighters said they are ready to support their fellow Shiites.
"So many are dead, but they are martyrs and the war will go on," Hassan, a Hezbollah soldier, told IBT.
"In the Shiite mentality we're going to have a long war ahead with these people. The crisis with these people [has] started; we know exactly where we're going."
© Copyright IBTimes 2023. All rights reserved.