High Heels For Babies? Pee Wee Pumps' Grown-Up Footwear For Infants Angers Shoppers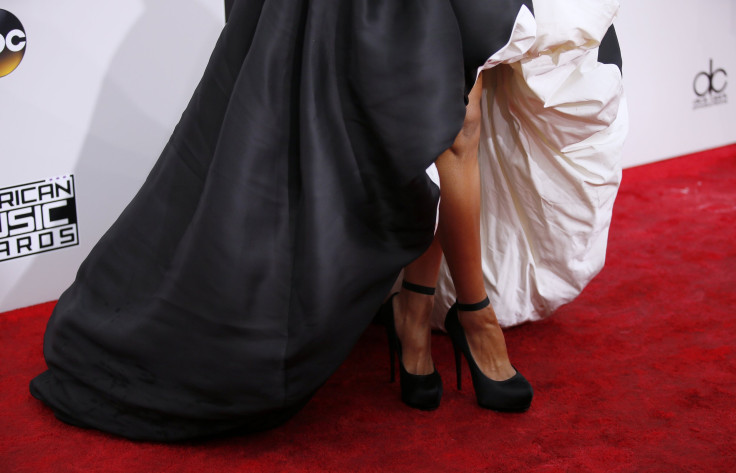 A new type of high heel has consumers enraged – and they weren't designed by Jimmy Choo or Christian Louboutin.
Pee Wee Pumps, a U.S. footwear brand that makes shoes for infants, has come under fire promoting its soft shoes – and baby "high heels" – as "diva-defining," and for promoting images of babies dressed up in grown-up garb, BBC News reported Thursday.
The brand's most recent Facebook post depicted a baby sitting on a motorcycle in a pair of the tiny heels, with the caption, "This little #Diva, defining cool posing in her #PeeWeePumps." Commenters did not take kindly to the brand's attempt at humor.
"This is not OK," one commenter wrote.
"Grotesque," another commenter wrote on the post.
Read: Are High Heels Bad? Female Dress Code Rule Deemed Sexist Could Be Banned In UK
Pee Wee Pumps, a brand based out of Greensburg, Pennsylvania, promotes adult-like "fashion statements" and its products and ads are geared towards "high-fashion infant apparel." The brand carries the soft high heels for infants aged zero to six months. Although many spoke out against the brand's choice of marketing and product offerings, fans have also said that the shoes are "adorable" and "cute."
Some have said that the shoes sexualize infants.
"They look at it like you're sexualizing babies," Pee Wee Pumps founder Michelle Holbrook told Footwear News. "That's their opinion if they want to take it, but they are intended as a photo prop, and mothers want to use it as a fashion accessory."
The shoes are made of collapsible cotton "heels" and pose no danger or actual threat to infants, the footwear outlet reported.
Amazon and the Walmart-owned Jet.com also sell Pee Wee Heels online. Soft heels for babies can also be found on other infant apparel sites like Heelarious.
© Copyright IBTimes 2023. All rights reserved.
FOLLOW MORE IBT NEWS ON THE BELOW CHANNELS