Hilary Duff's Husband Matthew Koma Criticizes Candace Cameron Bure For Fourth Of July Post
KEY POINTS
Matthew Koma called out Candace Cameron Bure for using "Born in the U.S.A." in her Fourth of July post
Koma said the song was about veterans not being treated well and not about the Fourth of July
Bruce Springsteen said it was a rebellion song that holds two contradictory ideas in mind
Hilary Duff's husband roasted Candace Cameron Bure for her choice of music in her Fourth of July TikTok post.
Duff's Husband, Matthew Koma, reacted to one of the "Full House" star's TikTok videos over the weekend. In the clip, Cameron Bure wore a red shirt emblazoned with "God Bless America," a black baseball cap with the text "God is Good" and red, white and blue stars accessories. Bruce Springsteen's "Born in the U.S.A." played in the background.
"I mean, c'mon, would you expect anything less from me," she said in the video before giggling with delight, adding, "Happy Fourth of July!"
In a 9-second TikTok, a duet with Cameron Bure's original video, Koma criticized the "Christmas Underwraps" actress' choice of music in her post.
"Yeah that, the song you're playing? Yeah, it's about veterans coming home from Vietnam and being treated like s–t. Yeah, it's not about the Fourth of July," he said.
Several netizens commented on Koma's post, with many agreeing with him and others siding with the 46-year-old actress.
"You do realize this isn't a patriotic song, but a song about how the U.S. utterly failed Vietnam war veterans? it's an anti-US.. song," one commented. Another added, "Girl, do you even understand the song playing behind you."
"Oh my gosh, how can she even make a video and not understand what this song is all about?" a third person wrote.
"I hope my girls will be strong Christian women like you someday. Not caring what the haters think," a fan of Cameron Bure commented.
"I love you, Candace. DJ was always my favorite character," another added.
Springsteen talked about the era-defining smash hit in an interview and acknowledged that it had a darker underlying meaning.
"That particular song fell into a certain social context. The country had veered to the right, and the Republicans at the time were basically attempting to co-opt anything American," he said. "'Born in the U.S.A' was a song of rebellion."
In the final episode of "Renegades: Born in the U.S.A." podcast hosted by Barak Obama and the New Jersey native, Springsteen said that the song was "about the pain, glory, shame of identity and of place." He was referring to a fictional Vietnam veteran who found himself grappling with his patriotism after returning from war. He added that it was a "complex picture of the country" where the "protagonist is someone who has been betrayed by his nation and yet still feels deeply connected to the country that he grew up in."
While it's a rebellion song, he also acknowledged that it was "so fundamentally American," which made it somehow a subject of argument.
"But it did demand of you to hold two contradictory ideas in your mind at one time: that you could both be very critical of your nation and very prideful of your nation simultaneously. And that is something that you see argued about to this very day," he added.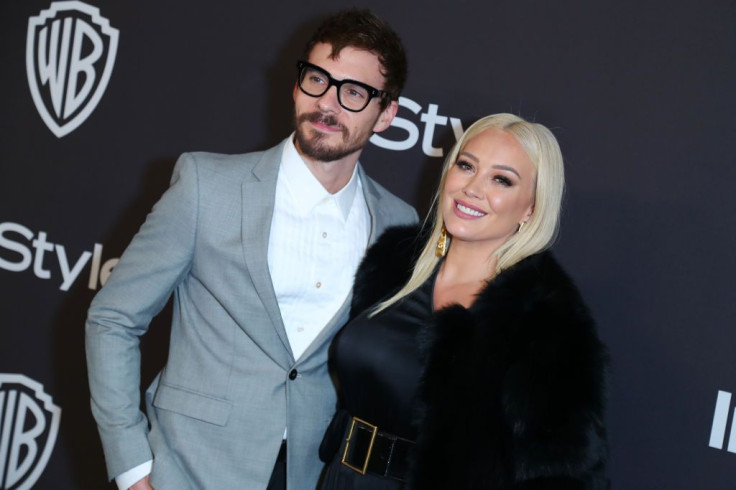 © Copyright IBTimes 2023. All rights reserved.