Hillary Clinton Endorses Obama's Reductions In School Testing Wrought By No Child Left Behind, Education Law She Voted For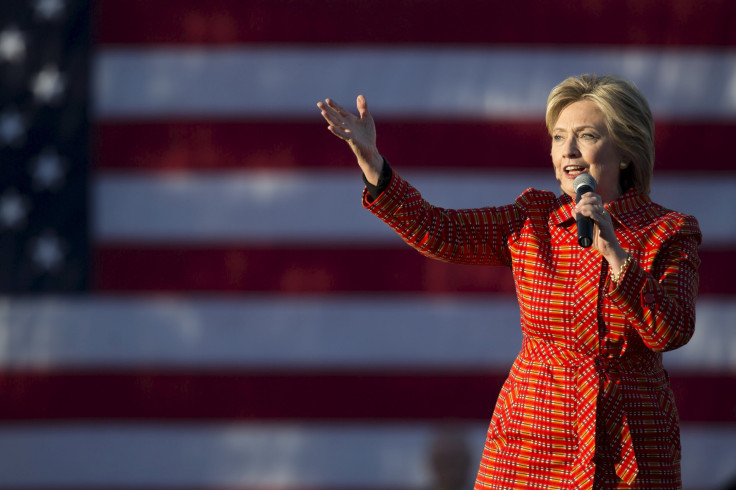 Schools should stop testing children excessively, Hillary Clinton said in a statement released Saturday in response to the White House's announcement of an action plan to reduce unnecessary standardized testing in schools. But Clinton's own stance on education has varied over the years, with the current Democratic presidential contender sometimes critical and at other times in favor of the very law that implemented these rigorous testing regimes.
"While testing can provide communities with full information about how our students are doing and help us determine whether we have achievement gaps, we can and must do better," Clinton said in her statement Saturday. "We should be ruthless in looking at tests and eliminating them if they do not actually help us move our kids forward," she added.
In 2001, as a U.S. senator, Clinton voted for No Child Left Behind, George W.Bush's wildly unpopular education reform law at the core of which was testing. Although it expired in 2007, many of those elements, including the testing that many critics describe as excessive, remain. Now, the Obama administration has said it wants to solve that particular problem, unveiling a "Testing Action Plan" Saturday it said would "ensure that tests are fair, are of high quality, take up the minimum necessary time, and reflect the expectation that students will be prepared for success in college and careers."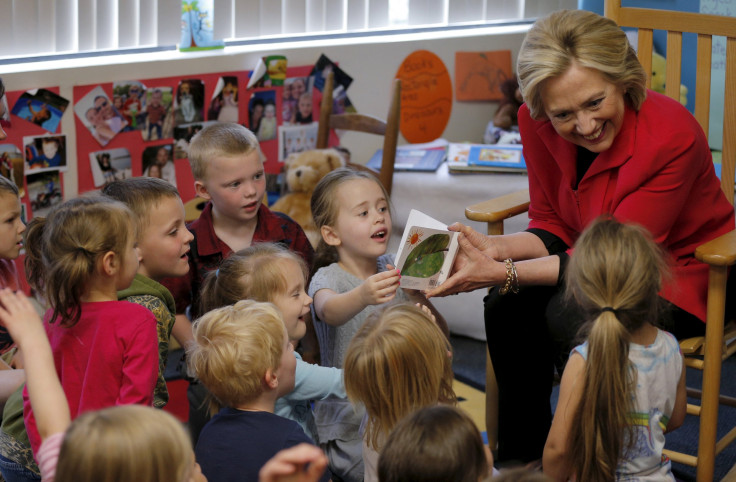 Clinton said Saturday she supports those efforts. "I embrace the principles laid out today by the Obama administration because they move us in the right direction. Standardized tests must be worth taking, high quality, time-limited, fair, fully transparent to students and parents, just one of multiple measures, and tied to improving learning," she said.
It was not the first time Clinton has excoriated excessive testing in U.S. school -- or appeared inconsistent on the issue. In August 2007 during a Democratic primary forum, during her first campaign for president, she said, "No Child Left Behind has been a terrible imposition on teachers and school districts and families and students." A month later, when asked how she felt about "the testing mania forced upon our children" by the law, she did not critique testing specifically, saying, "I believe in accountability," and, "There is a place for testing." Still, she admitted, "We've gone overboard."
On her campaign website, Clinton has called for "the right balance" between assessing how children are doing in school and spending too much time on test preparation. The nation needs a conversation about a "robust and engaging curriculum that engages students in the love of learning rather than narrowing our schools to focus primarily on test preparation," the platform reads.
During her current campaign for president, however, Clinton has not always downplayed the fact that she voted for No Child Left Behind. "We have to do things differently, but it should all be driven by the same commitment to try to make sure we do every child," she said in April at Kirkwood College in Iowa. "That's why I was a senator and voted for Leave No Child Behind [sic], because I thought every child should matter," she said.
Clinton was a member of the Senate Health, Education and Labor Committee. Her website describes her "as a key member shaping the No Child Left Behind Act, with hopes that it would bring needed resources and real accountability to improve educational opportunities for our most disadvantaged students." Her site then adds, "But the promise of No Child Left Behind was not fulfilled."
Clinton won the endorsement from the American Federation of Teachers, the country's largest teacher union. The political arm of the National Education Association has also recommended endorsing her.
© Copyright IBTimes 2023. All rights reserved.
FOLLOW MORE IBT NEWS ON THE BELOW CHANNELS