Hoda Kotb Shares Matt Lauer's Reaction After She Replaced Him On 'Today'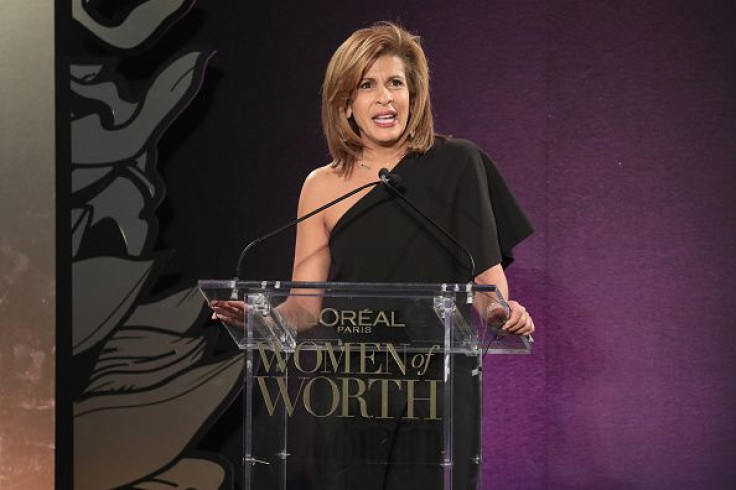 Hoda Kotb recently shared Matt Lauer's reaction after he learned that she will be his replacement on "Today."
During her interview with Entertainment Tonight, Kotb said that Lauer sent her a message and congratulated her on her new gig.
"I did hear from him, yeah, he texted me and he said congratulations and some really nice words, and it meant the world when I saw the text pop up. My heart just went like, you know, it meant the world to see that," she said.
The 53-year-old host also said that she and Lauer still communicate with each other even after he was fired from his hosting job. "You know, Matt is our good friend and continues to be, and I think for both of us, we've just been trying to navigate this time and honor our love and friendship with Matt, but also understand and try to learn more about these circumstances," she said.
Kotb acknowledged the fact that she was surprised by all of the allegations thrown at Lauer especially since he is one of their good friends in the industry. "I think for all of us, we've just been trying to navigate through that, with straightforwardness and honesty and integrity," she said.
Meanwhile, Kotb will now be working closely with Savannah Guthrie on "Today." The latter gushed over her new co-anchor and said that things became manageable because she had her by her side.
"Having Hoda right with me every second of the way has meant everything. And we kind of held on to each other and then discovered along the way that there's a real partnership here, and so how wonderful that now it's permanent, we get to just do it every day," she said.
During her first official day as co-host of "Today," Kotb admitted that she didn't expect to receive an offer from NBC. But since she is now co-anchoring the show alongside Guthrie, she's ready to take on new challenges and responsibilities.
© Copyright IBTimes 2023. All rights reserved.