Holiday Packages May Be Delivered Late After FedEx And UPS Planes Grounded During Winter Storm
FedEx and the United Parcel Service (UPS) issued a warning Friday that holiday packages could be delayed due to massive winter storms across the United States ahead of the Christmas weekend.
"FedEx Express experienced substantial disruptions at our Memphis and Indianapolis hubs last night due to severe winter weather that has been moving across the United States," FedEx said Friday. It said packages set for delivery on Friday and Saturday, which is Christmas Eve, could be delayed across the US until next week.
UPS said in a service announcement that severe weather "across several regions of the US are impacting the UPS Air and Ground network, including UPS hubs in Louisville, Kentucky and Rockford, Illinois. As a result, some delivery and pickup services in these areas will be affected."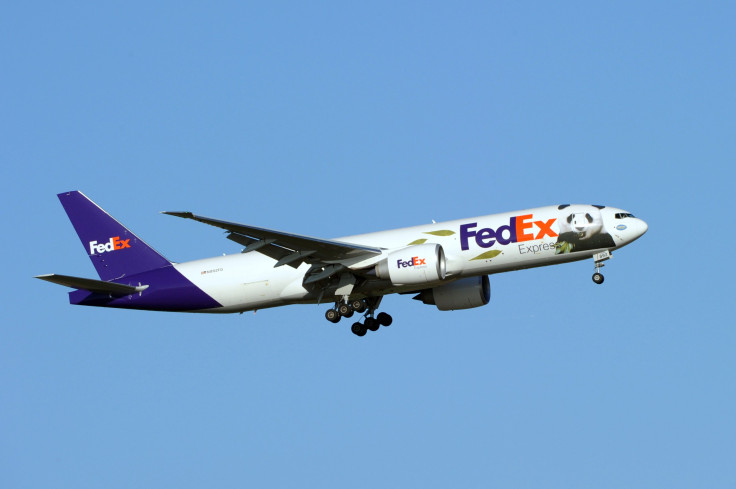 The severe weather has already wreaked havoc on airports, with thousands of canceled flights. More than 3,600 U.S. flights were already canceled on Friday and another 1,900 were delayed, according to the tracking website Flight Aware.
An estimated 240 million Americans were under severe weather warnings, with Barron's reporting that a total of 72% of the U.S. population is experiencing some type of winter weather warning or advisory. According to Fox Weather, arctic wind chills in some areas dropped as low as –50 and –70 degrees across the Northern Plains and the Midwest.
U.S. Transportation Secretary Pete Buttigieg warned that holiday travel continues to be severely impacted as winter weather worsens.
"To say we have the opposite of cooperative weather would be an understatement," he told "Morning Joe "on MSNBC Friday. He also stated Friday would be rough, as some 10 percent of U.S. commercial flights were canceled Thursday, a move that will have severe effects on travel.
© Copyright IBTimes 2023. All rights reserved.