Holiday Shopping Season Is Off To A Good Start For Brick And Mortar Retailers
Shoppers are shaking off multi-year inflation numbers and recession fears and head once again to the nation's malls in what looks to be another solid holiday season.
According to a new joint report by foot traffic analytics firm Placer.ai and Leap, titled Despite Inflation, Holiday Season is Off to a Good Start.
"Between September 19th and October 16th, retail foot traffic increased week-over-week, indicating that the holiday shopping season may be picking up steam after a challenging September when many retailers saw declining visits," said the report. "Further, data from Leap shows that weekend sales are up compared to last year, too, at stores that the platform analyzed. These are excellent signs for the retail sector during high economic anxiety."
October sales numbers are sharply higher from last year, especially during the weekends, with store sales up 166% year-over-year. The report suggests that this is a sign that shoppers are rushing to take advantage of early discounts to avoid the potential for inflation-driven price hikes.
"In 2021, retailers made a concerted effort to communicate the importance of shopping early to overcome supply chain issues, product availability concerns, and COVID and this had a big impact on the overall success of the season," said Ethan Chernofsky, VP of Marketing at Placer.ai in an email to International Business Times. "While the heights reached in 2022 were lower than those in 2021, the relative closeness, even when compared to a strong October in 2021, indicates the potential for a solid holiday season in brick-and-mortar retail."
Chernofsky finds this development encouraging, given the Omicron variant's considerable impact on retail sales in late 2021. "The signs of a wider rebound for traffic during the core holiday shopping season are significant, and the remaining question is which retailers will be best positioned to take advantage," he added
Thus far, visits are mainly on an upward trend at Home Depot, Lowe's, Target, Walmart, and Tractor Supply. That trend may continue as we get closer to the holidays, with Target and Tractor Supply outperforming the group.
Michael Ashley Schulman, CFA Partner & Chief Investment Officer of Running Point Capital Advisors thinks consumer spending has been solid throughout 2022 and will stay that way through this holiday season. "We won't see the record 14% to 17% sales growth of 2021's holiday season when consumers were flush with pandemic cash and freshly gained stock market wealth, but we should at least see nominal growth of 6% to 8%, which will almost approach the rate of inflation," he told IBT.
He sees consumer spending getting a boost from high employment and rising wages, though recession fears may temper it. "The main constraint on sales will continue to be from the supply side, not the demand side; big-ticket and semiconductor-intensive items like automobiles, electric vehicles, electronic gadgets, and snowmobiles may be hard to source," he said
Scott Lieberman, founder of Touchdown Money, sees a strong season for consumer sectors primarily affected by lockdown, like traveling, with the U.S Travel Association reporting that travel spending is now at its highest since the pandemic started, 6% above 2019 levels.
"Pent-up demand for travel and experiences will move holiday spending away from goods and towards trips," he told IBT.
Lieberman sees consumer spending getting a further boost from the Buy Now, Pay Later (BNPL) industry, which has been growing in popularity. "Folks are flocking to this option provided by companies such PayPal, Affirm, Klarna, and Afterpay, particularly people with lower credit scores."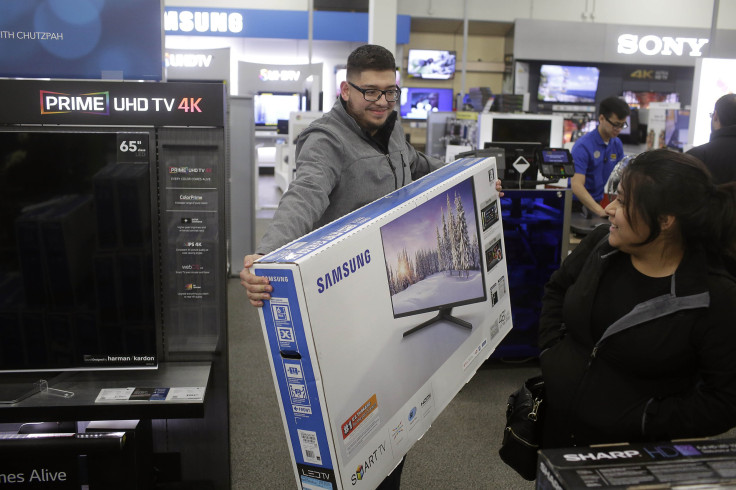 © Copyright IBTimes 2022. All rights reserved.
FOLLOW MORE IBT NEWS ON THE BELOW CHANNELS