Holly Madison On 'Cult-Like' Playboy Mansion: 'We Were All Kind Of Gaslit'
KEY POINTS
Holly Madison said the Playboy Mansion was like a cult because they were influenced into viewing Hugh Hefner as a nice man
The former Playboy Playmate said they were also isolated from the outside world
The Playmates at the mansion were not allowed to have a boyfriend, and sex allegedly happened on the same night
Holly Madison got candid about her experience at the Playboy Mansion with late founder Hugh Hefner.
Madison, 42, continued to share her experience living at the Playboy Mansion in the upcoming A&E docuseries "Secrets of Playboy." In a clip uploaded on YouTube, Madison spoke about the mansion's "cult-like" atmosphere.
"The reason I think the Mansion was very cult-like, looking back on it, is because we were all kind of gaslit and expected to think of Hef as, like, this really good guy," she said in the video. "And you started to feel like, 'Oh, he's not what they say in the media — he's just a nice man."
Aside from how they were influenced into viewing Hefner in such a way, she felt that they were being isolated when they were inside the mansion.
"Another thing that reminds me of a cult is how it was so easy to get isolated from the outside world there," she continued. "You had a 9 o'clock curfew, you were encouraged to not have friends over. You weren't really allowed to leave unless it was, like, a family holiday."
The documentary also featured other Playmates who were asked if they were allowed to have boyfriends. According to them, they were not because "Hef is our boyfriend." They also confirmed that they had nights with him in the mansion, and sex happened on the same night and time.
"We would go out to a club every Wednesday and Friday and that would be expected when we got home," Madison added.
She also recalled keeping her waitressing job one day a week because she wanted "something easy to go back to should things not work out" for her in the mansion. However, Hefner persuaded her to leave the job because it made him jealous.
"He said it made him jealous, and he would appreciate it if I quit my job," Madison claimed. "So, instead, we were given $1,000 a week as an allowance."
The "Girls Next Door" opened up about her first night with Hefner in an episode of the "Power: Hugh Hefner" podcast last month. She admitted that she agreed to go out with him when she learned that there was a "spot open" in the mansion after one of his girlfriends left.
She knew that their first night would not be "very traditional." However, she also didn't expect that they would have sex that night. Looking back at their first sexual encounter, Madison said it was a "traumatic experience."
"I was wasted," Madison recalled as quoted by Us Weekly. "He was literally pushed on top of me. After it happened, I was just mortified and embarrassed and it had way more of an emotional impact on me than I thought it would."
She was "horrified" that others knew about what happened between them. "It was more the group aspect that was really out of my comfort zone," she explained.
"Secrets of Playboy" premieres on Jan. 24 at 9 p.m. on A&E.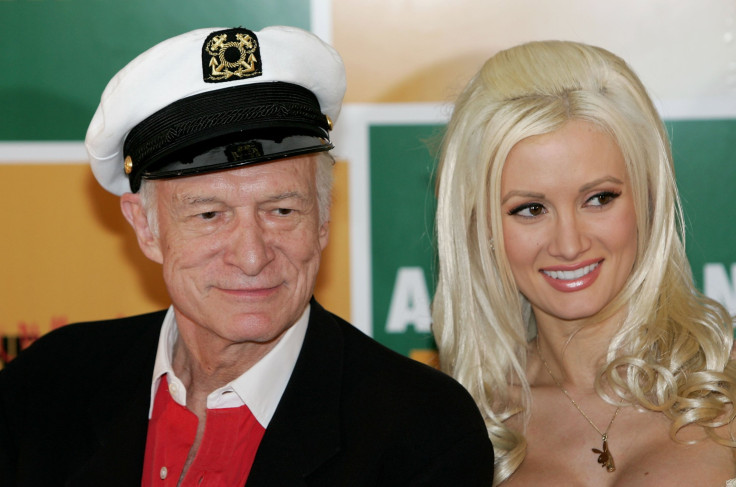 © Copyright IBTimes 2023. All rights reserved.