Hollywood Christmas Parade 2018: When, Where To Watch And List Of Performers
The 87th Annual Hollywood Christmas Parade took place on Nov. 25 in California, but everyone will get the chance to see it when it airs on TV on Friday.
You can watch the two-hour special on The CW at 8 p.m. EST. AFN and Hallmark Channel will also be broadcasting the event later this month.
The parade will feature various balloons, including a toy soldier, nutcracker, pirate and treasure chest, Cat in the Hat, Penguins of Madagascar, Grinch and Gumby. And what would the Hollywood Christmas Parade be without some fabulous musical performances?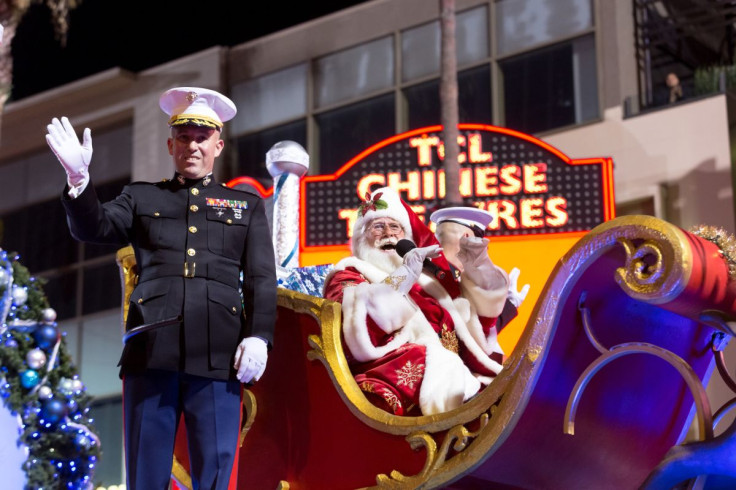 Luckily, we don't have to find out because the 2018 show once again has a slate of stars showing off their musical chops. Ashanti, David Archuleta, Elliot Yamin, Blake Lewis, Mikalah Gordon, Ruben Studdard and Kimberly Caldwell-Harvey are among the ones performing during the holiday special.
There will also be quite a few other celebrities appearing during the parade special. Here's the list of famous faces you'll see: David Longoria, Dallas Lovato, DJ Robert Eibach, Jason Dohring, Isaac Ryan Brown, Jason Maybaum, Anneliese van der Pol, Trey Haley, Nikaya "ND" Brown, Carl Weber, Miguel Nunez Jr, Arrington Foster, Javicia Leslie, Darrin Henson, Ernie Hudson, John J. York, Burt Ward, Kiara Barnes, Karla Mosley, Annika Noelle, Adain Bradley, Congressman Adam Schiff, Kelley Johnson, Jackie Zeman, Kate Linder, Sean Kanan and Tristan Rogers.
Catch the 87th Annual Hollywood Christmas Parade on The CW on Friday at 8 p.m. EST.
© Copyright IBTimes 2023. All rights reserved.