Home Depot Disables Apple Pay And NFC; Won't Say If Apple Will Be Welcomed Back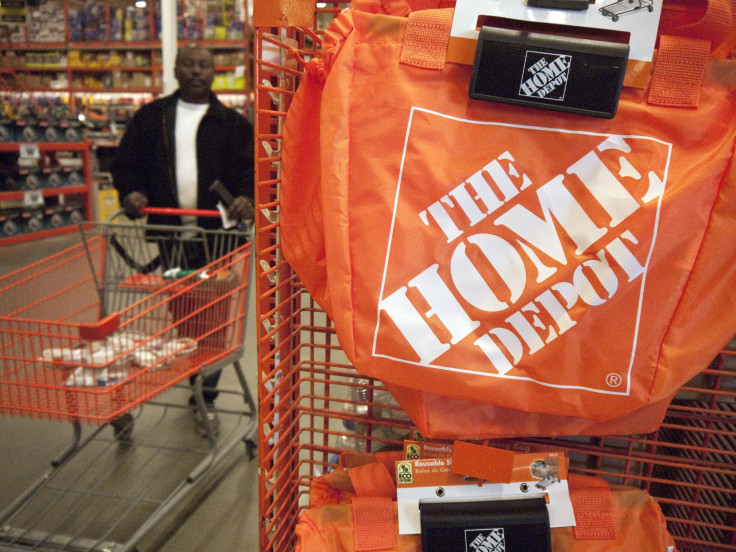 Until recently, customers at Home Depot have been able to use their iPhones to pay for purchases, thanks to the chain's checkout terminals equipped with NFC payment capabilities. But that has changed in recent days, as users have reported Apple Pay is no longer working at Home Depot locations.
Home Depot has turned NFC off in its stores to upgrade its checkout systems, spokesman Stephen Holmes told International Business Times. Without NFC, Apple Pay won't work for in-store purchases. The company would not say whether NFC will be turned back on at some point or when the upgrades will be completed.
Home Depot is a longtime PayPal retail partner, with a relationship dating back to 2012. PayPal President Dan Schulman told investors in a call last month the company had started to test its own NFC-based payment system. If Home Depot were to turn NFC back on, even as part of a partnership with PayPal, Apple Pay likely would work again along with other NFC-based mobile wallets like Google Wallet.
Last fall, when Apple Pay launched, several national retailers purposely disabled NFC features to stymie Apple Pay. Most of those chains -- including CVS, Wendy's and Walmart -- are contracted to use a rival service called CurrenC for in-store payments. Home Depot stayed out of the fray, neither confirming that it would accept Apple Pay nor saying that it did not support the payment service. It has never supported Apple Pay for online purchases.
Apple currently lists Home Depot as a retailer that "might not be currently set up to accept contactless payments" on a support page. A spokesman declined to say whether Apple Pay would be accepted in the future.
Last fall, hackers stole millions of email addresses and credit card numbers from a Home Depot database. When purchases are made through Apple Pay, the retailer never receives the customer's credit card number.
Don't expect Lowes, Home Depot's primary competitor, to welcome Apple Pay customers with open arms. Lowes is a CurrenC partner and isn't planning to accept Apple Pay any time soon.
© Copyright IBTimes 2023. All rights reserved.
FOLLOW MORE IBT NEWS ON THE BELOW CHANNELS