Honda Recalls Three Popular Models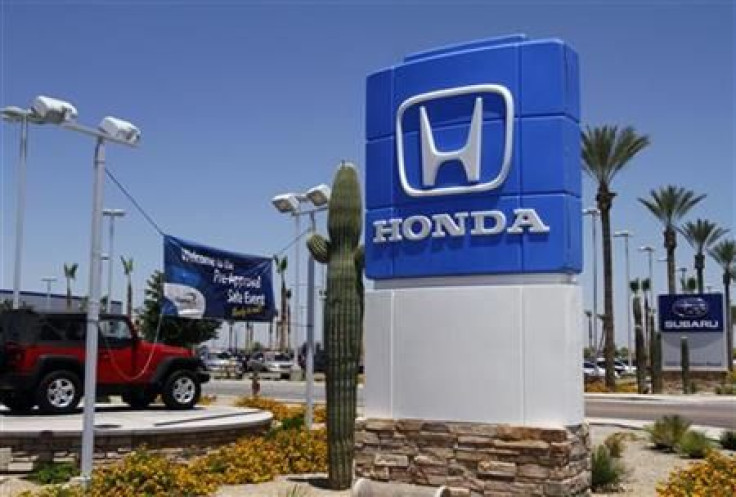 Honda said Friday it is voluntarily recalling about 1.5 million cars in the U.S. to update software that controls the automatic transmission in several popular vehicles.
The recall affects certain four-cylinder Honda Accords model years 2005 through 2010, Honda CR-Vs model years 2007 through 2010, and the Honda Elements model years 2005 through 2008. The automaker said in a statement on its Web site that it didn't know of any injuries or deaths related to shifting problem.
"Without the updated software, the automatic transmission secondary shaft bearing in the affected vehicles can be damaged if the transmission is quickly shifted between each of the reverse, neutral and drive positions, as may be done in an attempt to dislodge a vehicle stuck in mud or snow," Honda said. If the bearing is damaged in this unusual scenario, it can cause the engine to stall or lead to difficulty engaging the parking gear."
The company will begin mailing recall notifications on Aug. 31. Owners must then take their vehicles to authorized dealers for repair.
In the meantime, Honda encourages customers to visit www.recalls.honda.com or call (800) 999-1009 and select option 4.
© Copyright IBTimes 2023. All rights reserved.