'Honey Boy' Helmer Alma Har'el Extends Support To FKA Twigs Amid Shia LaBeouf Fiasco
KEY POINTS
Director Alma Har'el supports FKA Twigs amid the Shia LaBeouf fiasco
Har'el will be making donations to organizations that support physical abuse victims
Twigs has accused LaBeouf of sexual battery, assault, and infliction of emotional distress
Israeli-American filmmaker Alma Har'el, who worked with Shia LaBeouf in the critically-acclaimed movie "Honey Boy," has chosen to stand in solidarity with FKA Twigs, saying all the pain that the musician endured while being in a relationship with LaBeouf has left her "heartbroken."
In a statement obtained by Variety, the 44-year-old director voiced her support for Twigs and all the other women who have accused the "Transformers" actor of physical abuse. Har'el noted that the actor's addiction issues do not excuse domestic violence.
The filmmaker also noted that she has a lot of respect for the "Home Wih You" hitmaker's courage to speak out.
"I have a deep respect for FKA Twigs' courage and resilience. Reading what she endured left me heartbroken and I stand with her in solidarity. I'm sending my love to her, Karolyn Pho, all victims of domestic violence, and everyone who is trying to stop cycles of abuse," Variety quoted Har'el, as saying.
Pho is one of LaBeouf's ex-girlfriends who has been named in Twigs' lawsuit as an alleged victim of physical abuse by the actor.
In her statement, Har'el also shared that as a filmmaker she really wanted to help the "Fury" star by telling his story to the world. However, she admitted that the latest accusations have left a sour taste in her mouth.
"Like many of Shia's collaborators and fans who battled substance abuse, suffered childhood trauma, and face mental illness, I am painfully aware of my past investment in his recovery. I want to send a clear message today that none of the above should excuse, minimize, or rationalize domestic violence," Har'el said.
She also revealed that she'll be making donations to organizations like FreeForm and Sistah Space that support victims of physical abuse.
"I support and encourage victims in similar situations to speak up and seek help so they can create a path to safety and the healthy relationship they deserve," Har'el concluded.
Twigs, who was born Tahliah Barnett, filed a lawsuit in Los Angeles against LaBeouf, accusing him of sexual battery, assault, and infliction of emotional distress. The musician has requested a trial by jury, and she is planning to donate a "significant portion" to NGOs that help domestic abuse survivors if she is awarded damages.
"Shia LaBeouf hurts women. He uses them. He abuses them, both physically and mentally. He is dangerous," the lawsuit she filed stated.
The actor has been a figure of controversy throughout his career and was even arrested in 2017 for public drunkenness.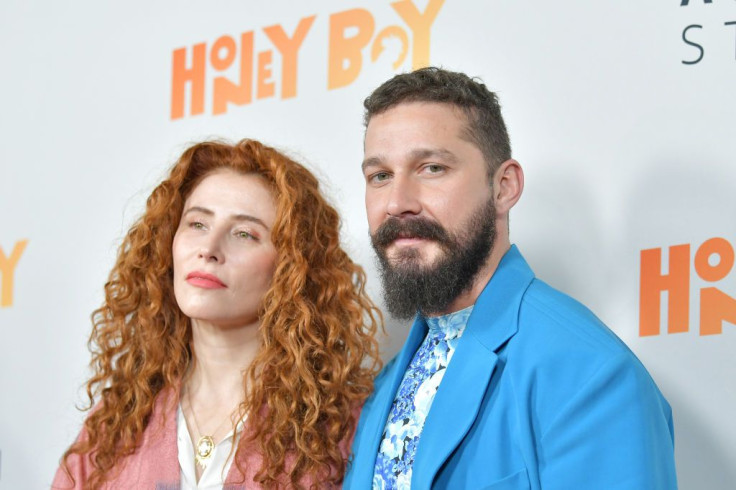 © Copyright IBTimes 2023. All rights reserved.