'Horizon Forbidden West' Release Details Leaked; Game-Changing Feature Teased By Guerilla
KEY POINTS
"Horizon Forbidden West" is currently in development
The game is set to come out in 2021
It was announced in July 2020
A recent update about "Horizon Forbidden West" has revealed that the PlayStation exclusive title is still on track for the scheduled 2021 release window. Moreover, game developer Guerilla Games has offered some interesting details on one of the major features of the upcoming title that would excite PS5 owners.
WIRED recently published an article to mark the six-month presence of Sony's PS5 in the market. Interestingly, somewhere within that article is a little bit of new and juicy details about the heavily awaited game "Horizon Forbidden West." Based on the report, the sequel to the successful title released in 2017 is still set to release sometime this year.
The publication quoted Guerrilla Studio Director Angie Smets about a feature in "Horizon Forbidden West" that PS5 owners should look forward to. According to Smets, the team has taken advantage of the PS5 DualSense haptics' functionality. This particular feature would reportedly provide players with an experience beyond their imagination, particularly when they want to remain hidden in a compromising in-game situation.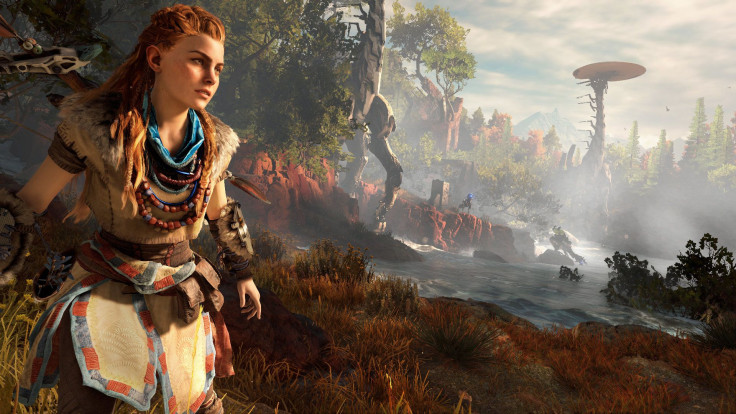 "If you want to take a stealth approach to a combat situation and you dive into long grass [sic], you can feel those long grass leaves," Smets noted.
PlayStation Studios Head Hermen Hulst mentioned that he was so impressed when he playtested "Horizon Forbidden West." He noted that stepping away and coming back to the game was like receiving a present. "I spent some time yesterday with Horizon Forbidden West for the first time in seven or eight months. To step away and to come back to it? Talk about giving me a gift," he said.
The internals of Sony's new generation gaming console would also deliver much faster loading screens and improved visuals. A lot of gamers and fans also had good impressions of the game when it was revealed a while back.
Based on the recent statements from executives who already saw and tried the upcoming game, it appears like a much bigger and much better offering than the previous installment in the franchise. It is good that Sony confirmed through a recent interview that "Horizon Forbidden West" is still scheduled to arrive this year.
"Horizon Forbidden West" is set to launch on PlayStation 4 and PS5.
© Copyright IBTimes 2023. All rights reserved.