'Horizon Zero Dawn' Tops Sales Charts In The UK Last Week While 'Zelda: Breath of the Wild' Takes 2nd Place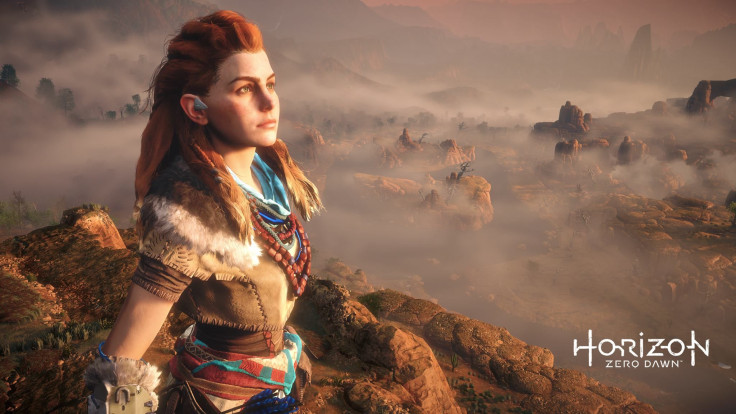 It's being reported that "Horizon Zero Dawn" is Sony's biggest IP launch for the PlayStation 4 since "Unchartered 4," finishing in first place last week in the U.K. The game also surpassed "The Legend of Zelda: Breath of the Wild" even with the impressive release of the Nintendo Switch.
One of the main reasons why "Horizon Zero Dawn" was able to take the top spot is simply because there are already millions of gamers on the PS4. Back in January, Sony was able to sell over 50 million PS4 units worldwide.
With "Horizon Zero Dawn," it quickly became Sony's biggest new franchise taking the title from "No Man's Sky." The game's huge launch is also bigger than the release of "Unchartered 4," according to Eurogamer.
This is a pretty huge deal for Sony right now, considering that "Horizon Zero Dawn" is an entirely new IP. With the title becoming a huge success, Sony has the opportunity to expand the game with more sequels.
Taking the number two spot last week was "The Legend of Zelda: Breath of the Wild" which also functioned as the Nintendo Switch's flagship launch title. Almost 80 percent of game's sales was purchased for the Switch console, with the remaining 20 percent for the Wii U.
A strong mainstay on the charts is "Grand Theft Auto V" which takes third place despite already being more than three years old. Unsurprisingly, Nintendo's "1-2-Switch" also made it to the list at number four.
Other games at the top ten chart include "For Honor" (5), "FIFA 17" (6), "Super Bomberman R" (7), "Rocket League" (8), "Sniper Elite 4" (9) and "Battlefield 1" (10). EA's "Battlefield 1" also pushed Activision's "Call of Duty: Infinite Warfare" out of the top 10 this week settling at the 11th spot, according to GameSpot.
Another thing that's notable about last week's chart is that it includes three major Nintendo Switch titles. This is thanks to the impressive launch of the Switch console last week.
In its first two days, the Switch has become Nintendo's fastest selling console beating the previous record held by the Wii, according to Nintendo of America president Reggie Fils-Aime, as reported by The New York Times' Nick Wingfeld.
© Copyright IBTimes 2023. All rights reserved.