Hotel with robot service, no tip needed!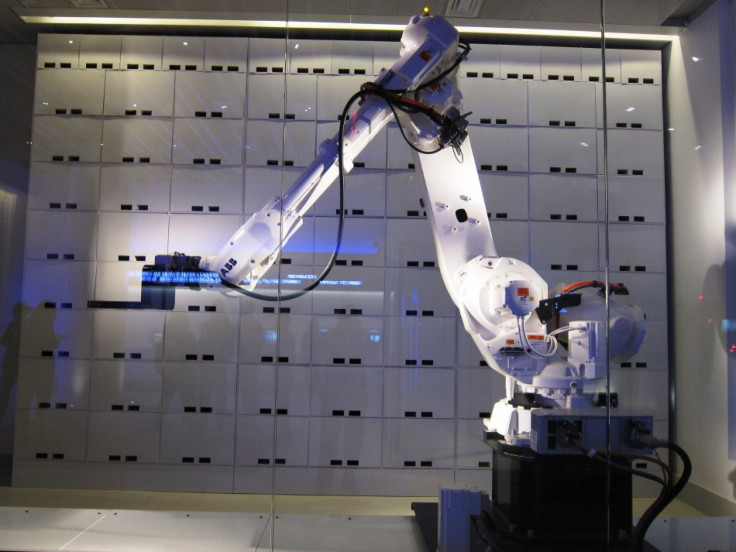 Yotel is the newest style of a hotel to open up in New York. Instead of simple concierge service, Yotel offers a self-serve 'luggage robot'. The 19.6-foot robotic arm extends to literally take the bags off the guests hands and cached to a locker. Yotel CEO Gerard Greens acknowledges his hotel as the iPod of the hotel industry.

This futuristic and trendy hotel does not stop their service or amenities there.
The guests check-in with kiosks, which provide them with their room key-cards and their invoice. Guests can also set a wake-up call by simply using the phone and pressing a couple of buttons.
Also there to wake you up is free morning yoga, muffins and coffee. The hotel also offers free Wi-Fi and local calls.

To add to an already cool vibe, Yotel's affordable 'cabins' are designed by aircraft designers. The concept is to create rooms that seem bigger than their actual size. For instance, a small desk transforms into a night stand and with the touch of a button futon-styled seating changes into a bed. If living like The Jetsons sounds applealing, Yotel would be the place to stay in NYC.
Higher priced suites are available and include rotating beds and hot tubs, keeping up with the retrospective style. Shared kitchens are accessible on each floor.
Yotel is not just about sleeping arrangements, but also nightlife arrangements. The fourth floor is equipped for guests to mingle and drink with four bars and a near 7000 square-foot outdoor restaurant and terrace, serving tapas.
The social vibe can also be experienced on your way down to the main lobby where rhythmic beats can be heard in the purple-lit elevators.
Yotel first started in 2007 in England and the Netherlands with accommodations in the airports. For more information and reservations, visit Yotel's website.
© Copyright IBTimes 2023. All rights reserved.