House Republicans To Introduce Impeachment Resolution Against US Attorney General Eric Holder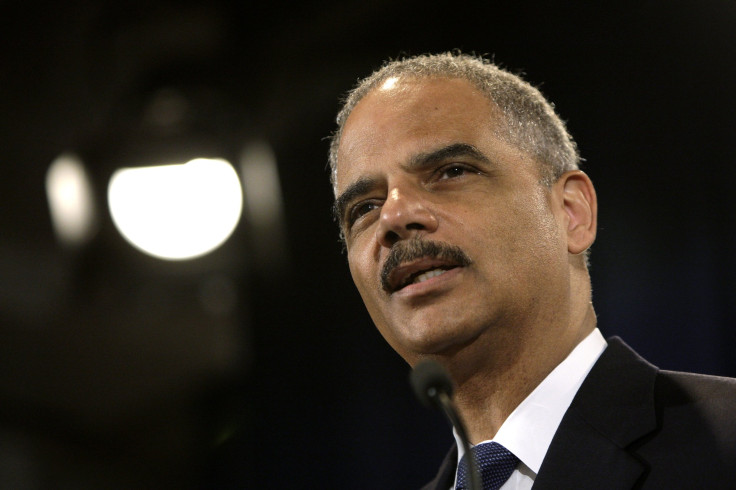 Republican lawmakers in the House of Representatives are preparing to introduce on Thursday articles of impeachment against Attorney General Eric Holder who has been criticized for his role in Operation Fast and Furious, under which illegal gun sales were authorized to track down key figures in Mexican drug cartels.
The articles drafted by Rep. Pete Olson (R-Texas) call for Holder's removal from office for failing to comply with congressional subpoenas relating to the Fast and Furious operation, and for refusing to enforce the Defense of Marriage Act, the Controlled Substances Act and the Anti-Drug Abuse Act. In addition, they uphold Holder's impeachment over his refusal to prosecute any officials of the Internal Revenue Service in connection with the scandal over disclosing tax records belonging to political donors, and for his involvement in seeking confidential information about reporters from their employers.
"Since the House voted in 2012 to hold Attorney General Eric Holder in contempt, the pattern of disregard for the rule of law and refusal to be forthright has only continued," Olson said, in a statement provided to Reuters on Wednesday.
In June 2012, the House voted overwhelmingly in support of criminal contempt against Holder for failing to hand over documents relating to the Fast and Furious operation, making him the first Attorney General in U.S. history to be held under such a charge by Congress.
President Barack Obama invoked executive privilege for the first time since taking office to prevent the disclosure of the documents and also shielding Holder from future prosecution. In July 2012, William Hoover, deputy director of the Bureau of Alcohol, Tobacco, Firearms and Explosives, or ATF, which works within Holder's Justice Department, stepped down.
The Republican-controlled House may pass the impeachment resolution, but it is likely to falter in the Democrat-majority Senate, which has to conduct the trial. However, the move could further increase friction between Republicans and Holder, who has been one of the top targets of critics of the Obama administration.
Media reports said 10 more Republicans are likely to co-sponsor the articles of impeachment, including five from Texas.
© Copyright IBTimes 2023. All rights reserved.
FOLLOW MORE IBT NEWS ON THE BELOW CHANNELS