Household Names Locked Out As Americans Turn To Private-Brand Alternatives
What makes a brand a household name?
Some would say it's longevity or high brand awareness. Others argue it's being synonymous with quality. Brands may also achieve it through the kind of market dominance that turns their name into a catch-all term for a product category (think Hoover, Thermos, Band-Aid, or Kleenex.)
Whatever the answer is, being a household name can't be relied upon to drive sales anymore. With the nation gripped by inflation and a cost of living crisis, most Americans are turning their back on these big brands and searching for lower-priced alternatives such as Target's Good & Gather, Safeway's Safeway Select, and Walmart's Great Value.
More than seven in 10 consumers (73%) report they would now stick with private-label brands regardless of price, according to the latest research. Attest's US food & beverage trends report for 2023 has uncovered that supermarkets' private-label brands are the biggest beneficiaries of the rising cost of living, with 58% of Americans saying they are "very likely" to purchase these cheaper alternatives, and a further 27% "somewhat likely." Only 4% of American shoppers wouldn't consider buying private-label brands.
Price is now the biggest consideration for consumers
The research shows that inflation is hitting shoppers hard, leading them to focus on price above all else when purchasing goods. Nearly nine out of 10 Americans (89%) are currently bargain hunting. When asked what factors incentivized them to shop at one particular supermarket, most consumers chose lower prices as their top consideration (62%). Americans were four times more likely to select lower prices as their top choice than special offers and promotions, which was the second most popular answer to this question.
That's not to say shoppers don't want special offers, though. When asked to choose between six different promotion types, discounts were the most popular (36%), followed closely by "buy one get one free" deals (29%). Loyalty points were considered the least attractive offer. When asked to select the size of discount that would tempt them to make a purchase, 29% shared that 20% was the magic number. A further 21% said they would buy with a 30% discount, while 19% were enticed by a discount of 10% or less.
Americans are most likely to stay abreast of pricing and discount information on food and beverage products through advertising, with 58% citing it as their primary source. Promotional emails and mailings are also effective for reaching bargain hunters at 40%. However, only 11% of consumers rely on brands' social media, behind the 17% who get this information from traditional media sources.
Shoppers are prioritizing value over their own time
Another emerging behavior is that Americans are willing to prioritize the pursuit of value ahead of their own spare time. Many are literally prepared to go the extra mile to find a bargain, with 41% of consumers choosing to travel to multiple supermarkets in person to hunt for the best price. Just over a third (34%) do this by checking multiple retailers' websites.
When asked to choose between brick-and-mortar and online stores for their bargain hunting; around 55% of Americans thought that visiting a physical store was best for getting a good deal, while only 18% favored online shopping. Just over a quarter thought the two options were the same.
As well as turning their backs on household-name brands, shoppers are also prepared to drop retailers that don't offer them the value they crave. In a qualitative question, some consumers admitted they had given up shopping at specific supermarkets because of high prices or lack of deals. The retailers named most often by respondents were Walmart, Publix and Whole Foods. Shoppers also don't seem overly impressed by flashy, high-tech in-store displays, ranking as the factor least likely to motivate consumers to shop in a certain supermarket.
Takeaway: Inflation will have a lasting impact on consumer behavior
The latest research shows that American shoppers have changed their behavior by acquiring a real taste for private-label brands due to inflation's impact on the cost of grocery and household products. Moreover, many of these consumers won't be returning to the big brands any time soon, with 73% saying that they have likely made the change for good.
This means supermarket shelves could look very different soon, with private-brand products becoming the staples of the American diet. Cupboards and refrigerators are already showing evidence of a shift in American consumer behavior, and as inflation continues to bite, these changes could be permanent.
(Sam Killip is the vice president of Customer Success at Attest.)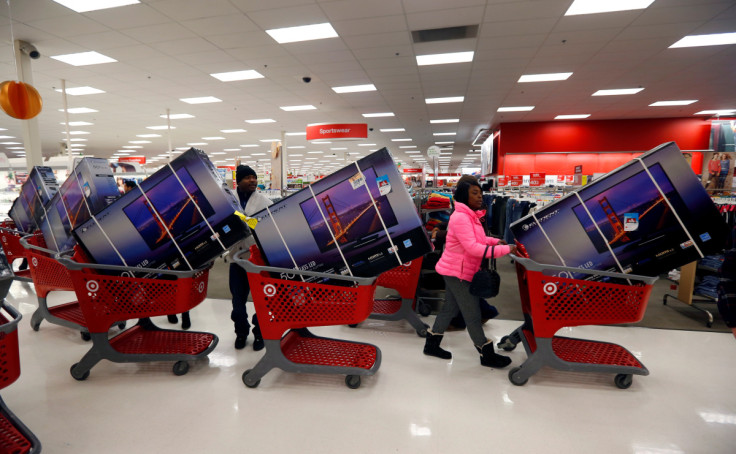 © Copyright IBTimes 2023. All rights reserved.