Houston University Denies Car Break-Ins Linked To Glass Breakers Distribution Among Students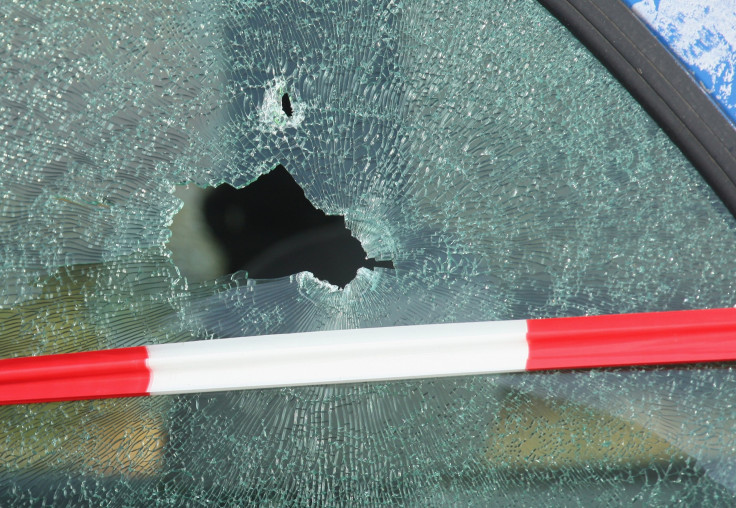 One week after the fire marshal's office handed out seatbelt cutters or window breakers — a life-saving tool used during emergencies when a person is stuck inside a car — to students of University of Houston, 22 vehicles were found broken in with windows shattered Saturday.
Mike Rosen, the university spokesperson, said according to the police there were no indications the safety tool was connected with the vehicle break-ins. Rosen added the burglaries were reported Saturday morning and were still under investigation.
"If [the tool] was used, I suppose it's unfortunate that someone would use a life-saving device to commit a crime," Rosen said, Chron reported.
A total of 22 cars — some in the parking lot in the southeast portion of the campus and others in the Cullen Oaks apartments situated south of the campus — were found broken-in.
The tools was handed out by the university fire marshal's office from the first day of class on Aug. 20 onward. The tool was supposed to be used during emergencies to cut seatbelts and shatter the window, so as to facilitate escape when someone was trapped in a car.
On Wednesday, a Reddit post with a picture of the tool and text about the break-ins sparked a discussion that had students, and people who were familiar with the area as well as others, flood it with comments. Within 24 hours, the post received about 1,400 comments. Currently the post has more than 1,500 comments.
Many responded saying burglaries and car break-ins were rampant in the area.
"As an Alumni of this fine institution I would like to say I'm surprised this happened. I would like to, but, nope," one user commented, while another said, "As someone who lived in Acres Homes for about seven years - yeah. House burgled 5 times. Couldn't keep a lawnmower. Got tired of having the truck broken into so left it empty and unlocked. They stole the battery."
Others gave alternatives for the tool.
"I hope nobody tells these people about Ninja Rocks (aka spark plug fragments)," a user said. "I have a car charger that is also a seatbelt cutter and glass breaker," posted one user.
One person commented the tool distributed was not expensive.
"These aren't expensive to buy. I'm surprised whoever did this waited until they got this tool for free. 'Make sure you don't put fire extinguishers in the dorms, they can be used to break car windows.' I guess it must have something to do with convenience? Or whoever broke into the cars didn't know this tool existed? Giving away cheap, life saving devices seems like an okay idea to me," a user with the handle name otheraccountisabmw said.
"If 3000 people in a small area all were handed a tool that could be used for a crime, do you not think that maybe it would be an incredibly opportune time to commit that crime, with 2999 red herrings to distract the police?" another redittor, Materia_Girl, replied.
The said tool is available online at $15.99 for a pack of two.
© Copyright IBTimes 2023. All rights reserved.