How 2020 Gaming System Changes Profit The Likes Of Nintendo And Sony
KEY POINTS
Amazon, Facebook, and Google are getting in on the game
Some gaming platforms are cheaper if you want to go all-digital
Most of the latest-and-greatest systems are increasingly hard to find
Gaming platforms from the likes of Nintendo and Sony are moving away from cartridges to digital content to drive profits, analysts and executives said.
Sony rolled out its PlayStation 5 on Nov. 12 through pre-orders and in-store pickups, and big-box retailers, such as Target and Best Buy, quickly sold out of the console. The system goes for $499, but is $100 cheaper for a digital-only package.
That's becoming a trend in the gaming industry as improvements in the cloud and digital subscription-based platforms advance. Daniel Ahmad, an analyst at marketing intelligence company Niko Partners, said stream-like gaming is driving corporate profits.
"We're now moving to a point where hardware is profitable, software has always been profitable and network services are playing a much larger role in keeping people within the console gaming ecosystems," he told CNBC.
For Nintendo, its popular Switch console can link to an online account where users can access web features and download games.
"Nintendo Switch has seen cumulative sales exceeding 60 million units since launch and is just now entering the middle of its life cycle," Nintendo President Shuntaro Furukawa said in an early-November statement. "We continue to see this as building a foundation for growth that goes beyond the life cycles of our previous hardware platforms."
Microsoft, meanwhile, rolled out a cloud-based gaming service as part of its Xbox platform this fall, giving subscribers access to games in the same way they'd use services like Netflix.
"We think of the console as something that is always going to be part of gaming, because what it does is it effectively gives someone the flagship experience," Sarah Bond, Microsoft's corporate vice president of gaming ecosystem, told CNBC.
And the big gaming giants are starting to face competition from the experts in the online world: Amazon, Google, and Facebook. All three have released their own cloud-gaming services, hoping to cash in on what is estimated to be a $160 billion market.
"How that works is, you're scrolling through your Facebook feed and you can instantly jump into and experience a game," Ahmed said. "If you like that experience, you can then click to play and play more on the device of your choice instantly."
The various and overlapping options have forced many would-be customers to do their homework before spending hundreds of dollars on a new gaming system.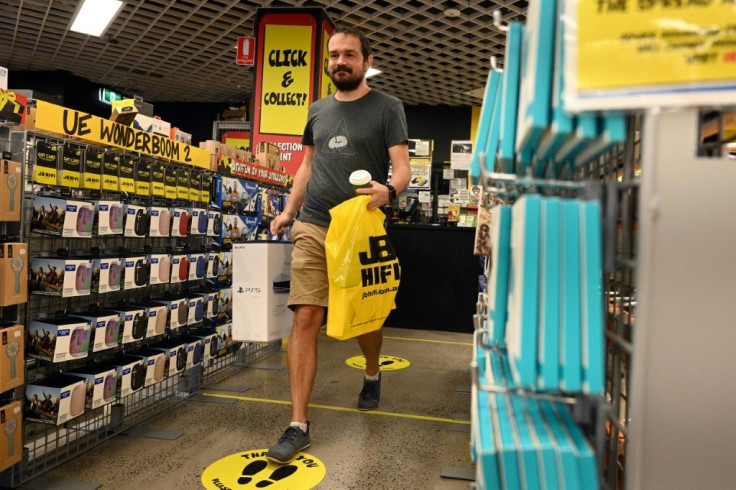 © Copyright IBTimes 2023. All rights reserved.