How Are Apple's iPads Faring Amid Shrinking Tablet Market?
Apple's iPads seem to be doing really well despite the tablet market's ongoing decline, a report claims.
According to the IDC's Worldwide Quarterly Tablet Tracker, global tablet sales saw a 5.0% decline from 2018 to 2019. This translates to fewer shipments: from 33.9 million units shipped by the second quarter of 2019 down to only 32.2 million units shipped by the second quarter of 2019. By this, we understand that shipments are reduced by at least 1.7 million units.
Despite the shrink, Apple saw more iPads being shipped to different locations across the globe. Whereas the Cupertino tech giant shipped 11.6 million iPads during the second quarter of 2018, it was able to ship 12.3 million units a year later, showing a 6.1% growth year-on-year. Moreover, Apple has acquired a larger market share, from 34.1% in Q of 2018 to 38.1% in Q2 of 2019 -- a 4% increase.
Other tablet makers aren't doing as well. The report mentions that tech giants Samsung, Huawei and Lenovo all saw negative figures regarding year-on-year growth. Some of them also suffered from a reduced market share.
Although Samsung saw a bigger market share (from 14.9% in 2018 to 15.2% in 2019), the Korean tech company shipped fewer tablets (5.0 million units in 2018 to 4.9 million in 2019), indicating a -3.1% year-on-year growth.
Chinese tech giant Huawei, on the other hand, suffered from a slightly reduced market share (from 10.5% in 2018 to 10.3% in 2018). Its shipments also lowered from 3.5 million in 2018 to 3.3 million in 2018, showing a -6.5% growth year-on-year.
Lenovo also suffered from a slightly smaller market share, from 5.9% in 2018 to 5.8% in 2019. Like the others, it also shipped fewer units, from 2.0 million in 2018 to 1.9 million in 2019, and saw -6.9% growth year-on-year.
Interestingly, Fire tablet maker Amazon saw massive 46.3% year-on-year growth. The retailer shipped 1.6 million units in 2018, and shipped 2.4 million units by 2019. Its market share also grew from 4.8% in 2018 to 7.4% in 2019.
While the numbers reveal that Apple's iPad clearly wins in the tablet race, particularly against rivals Samsung and Huawei, Apple Insider noted that the IDC has a record of making wrong estimates regarding Apple's sales, particularly when the tech giant revealed sales figures in quarterly earnings.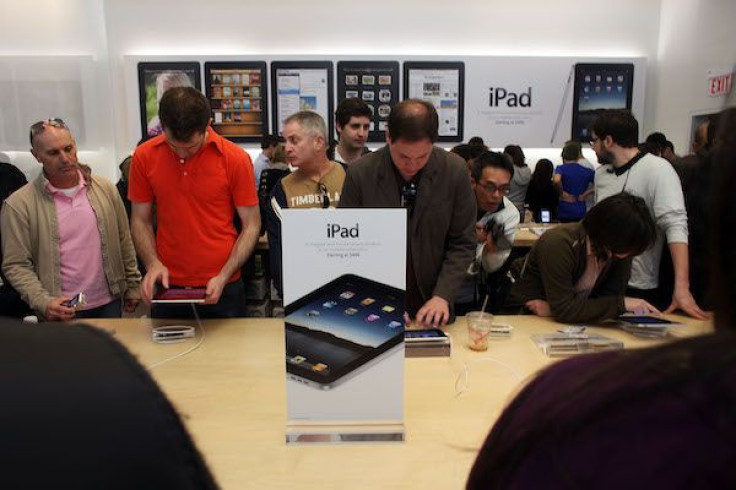 © Copyright IBTimes 2023. All rights reserved.