How To Delete Evernote Account: Privacy Policy Has Users Concerned Despite Encryption Options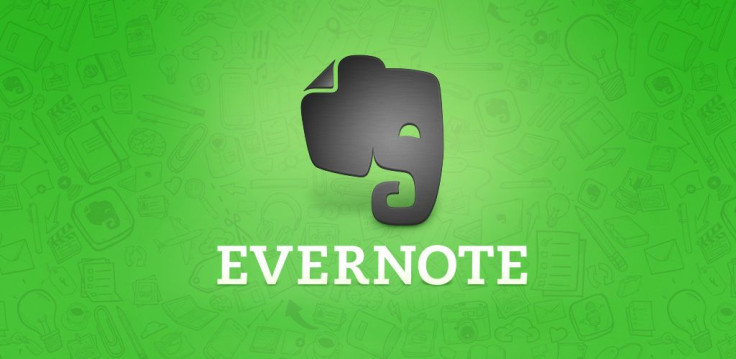 Evernote announced an upcoming change to its privacy policy that would allow company employees to "exercise oversight of machine learning technologies applied to account content" to improve the service.
Evernote's privacy changes will take effect Jan. 22, 2017 and users are threatening to abandon the service.
The policy changes have to do with machine learning, which Evernote says it is using to "help get you the most out of your Evernote experience."
According to the company's policy update notice, "Only employees who are fulfilling one of the customer or business needs... will be able to access your data." Evernote claims a limited number of employees who have undergone background checks will be able to access user data and that users can encrypt notes to prevent employee from reading them.
How To Delete Your Evernote Account, Prevent Evernote From Reading Notes
If you deactivate your account that means you are turning off access to your Evernote account. To deactivate your Evernote account, simply log in to your account settings in Evernote for the Web and click "Deactivate your Evernote account" link. If you're not looking for such a drastic option as complete deletion, then there are options to protect your privacy more on Evernote.
Evernote says users have the option to opt-out of having their notes reviewed for machine learning purposes, but says users can opt-out of having their notes read altogether. The company says employees can read notes to investigate violations of the company's terms of service or court orders.
Evernote says if you want to take advantage of the machine learning technologies, but have some notes with sensitive data that you don't want anyone to view, you can encrypt any text inside a note to add extra protection to private information.
If you are using Evernote for Windows or Mac, you can encrypt any text inside a note to add extra protection. By using this feature, no one would be able to decrypt the text unless you give them the password.
© Copyright IBTimes 2023. All rights reserved.