How Did 'Flowers In The Attic' End? Everything You Need To Know Before Lifetime's 'Petals On The Wind' Movie Premiere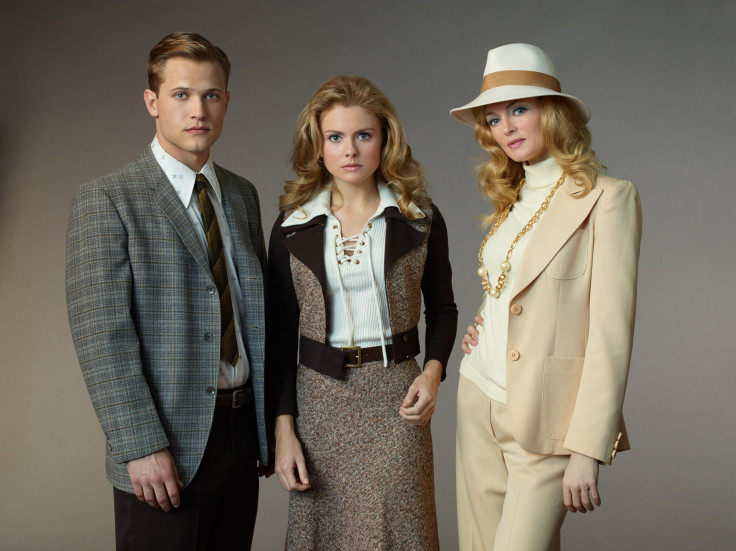 Grab the popcorn and plop yourself in front of the TV. At 9 p.m. EDT on Monday, Lifetime will be premiering "Petals On The Wind," the highly anticipated sequel to "Flowers In The Attic."
Lifetime tackled the V.C. Andrews series at the beginning of 2014, airing the remake of the chilling 1979 tale, "Flowers In The Attic," on Jan. 18. And four months later, the wait to find out what happened to the poor Dollanganger kids is finally over. But how did the first movie end? We're here to give you a brief recap:
The Dollanganger children – Chris, Cathy, Carrie and Cory – had two loving parents and a beautiful home. But after their father died in a car accident, their mother, Corrine, was forced to resort to drastic measures to provide for her family. In debt and with no work experience, Corrine begged her wealthy and estranged parents to take her and her four children in. And they agreed … but with one condition.
Corrine had fallen out of good graces with her parents after she married her half-uncle, the father of her children. For this sin, Corrine was written out of her father's will. In order to once again become her ill father's beloved daughter (and inherit the money), Corrine hatched a plan with her mother to lock the four kids in the attic of their mansion, Foxworth Hall.
Although they initially believed that they would only be locked in the attic for a few days, the children remained there for years. At the beginning they were brought expensive gifts by their mother, but as time passed she slowly began to visit less. The four kids were called an abomination by their grandmother, who believed that they committed sinful acts when no one was looking. At times they were whipped, denied food for extended periods of time, and in Cathy's case, punished by having tar poured on her beautiful hair while she slept. And while they were innocent enough, Cathy and Chris eventually succumbed and developed a physical relationship.
Trusting their mother who loved them, the Dollanganger kids stuck it out in the attic for as long as they could. But eventually tragic events lead to their decision to break out.
After Corrine remarried a younger man named Bart Winslow, little Cory began to get very ill. While Cathy and Chris did the best they could to nurse him back to health, Cory's situation became so dire that Corrine and the grandmother were forced to remove him from the attic and take him to the hospital. But Cory never returned from the hospital. Corrine told her three remaining children that the hospital did everything they could, but that they couldn't save him.
Cathy and Chris knew that they must leave with Carrie or they too might never come back like Cory. But they didn't have enough money to escape. Over time Chris slowly stole a couple dollars and pocket change from their mother and Bart, but one night his mission took a haunting turn – he discovered his mother's room to be completely empty. And that wasn't the only blow. Chris also learned that the grandfather, who was the reason they had supposedly remained imprisoned, had died seven months ago; and that the grandmother had been feeding them poison.
Their plan to escape was foiled when the grandmother discovered that they had a key. But they played off of her claustrophobia and escaped through the attic window. But not before learning one final and painful truth – it was their mother and not the grandmother who had been poisoning them.
The Lifetime version of "Flowers In The Attic" ended with Cathy, Chris and Carrie catching a train away from Foxworth with a plan to live a happy life in Florida.
The 1980 sequel, "Petals On The Wind," picked up with the three Dollanganger kids on a bus to Florida. But the Lifetime version of the story picks up with a significant time jump. You can watch the drama unfold when "Petals On The Wind" premieres on Lifetime on Monday at 9 p.m. EDT.
Will you be tuning in to watch the V.C. Andrews remake? Let us know in the comments section or send a tweet to @AmandaTVScoop.
© Copyright IBTimes 2023. All rights reserved.