How Did 'Roseanne' End? Series Finale Recap Before Reboot Premiere
"Roseanne" fans can rejoice, as the show's highly-anticipated reboot is officially set to premiere on ABC tonight, bringing with it some new questions and adventures for the beloved all-American Conner family.
However, it has been a while since the original show's series finale aired (over 20 years), which means some of the details of the show's final plot lines may have escaped our memories. Thankfully, you won't need to scratch your head in confusion. Here's a refresher on how the initial series came to an end.
Season nine of the series saw some very shocking and unexpected events occur. Not only did the consistently poor and down-on-their-luck Conner clan win the lottery, changing their lines forever, but patriarch Dan (John Goodman) also cheated on matriarch Roseanne (Roseanne Barr). However, in the two-part finale, "Into That Good Night," it was revealed that Roseanne had fabricated several of the events on her life as she wrote a book about it.
In a voiceover monologue, Roseanne reveals that the show itself has actually been her writing, as she wrote a book about her life. However, she also claimed that whatever events happened that she didn't like—she changed.
Among the things that occurred which Roseanne claimed she had changed were the family's winning the lottery (which didn't happen), Dan's affair (revealing instead that the heart attack he suffered at the end of Season 8 was actually fatal, meaning he couldn't have had an affair), Bev (Estelle Parsons) being gay (in reality, it was Jackie [Laurie Metcalfe]), and even the Conner-Healy couples. While fans had grown used to seeing Becky (Lecy Goranson/Sarah Chalke) and Mark (Glenn Quinn) together, as well as David (Johnny Galecki) and Darlene (Sara Gilbert), Roseanne revealed that the pairings were reversed in reality.
In the final moments, after Roseanne reflected on the book, she series closed with her going back upstairs and sitting on the family couch, with her trademark laugh heard one last time as the show faded to black.
Of course, the new series will be changing some of those things up. The first trailer for the reboot series already showed that Dan is still alive after all, and other moments are likely to be addressed throughout the season.
"Roseanne" premieres tonight at 8 p.m. EDT on ABC.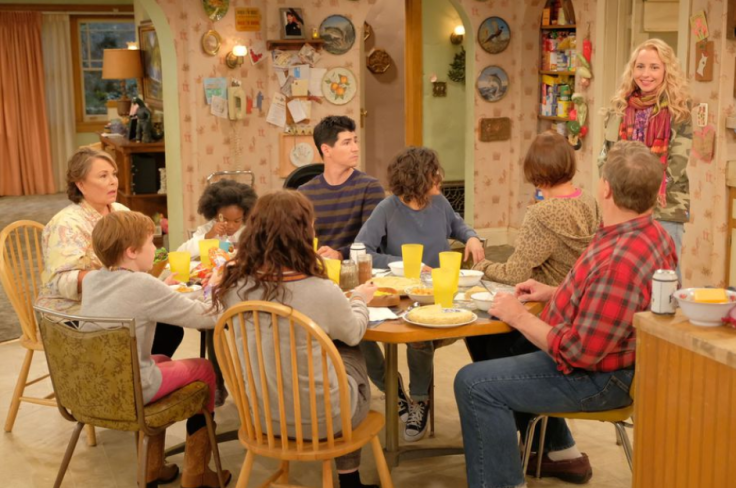 © Copyright IBTimes 2023. All rights reserved.