How Did Tamir Rice Die? Slain Black Boy's Mother Frustrated That No One's Held Accountable For Son's Death Even After 2 Years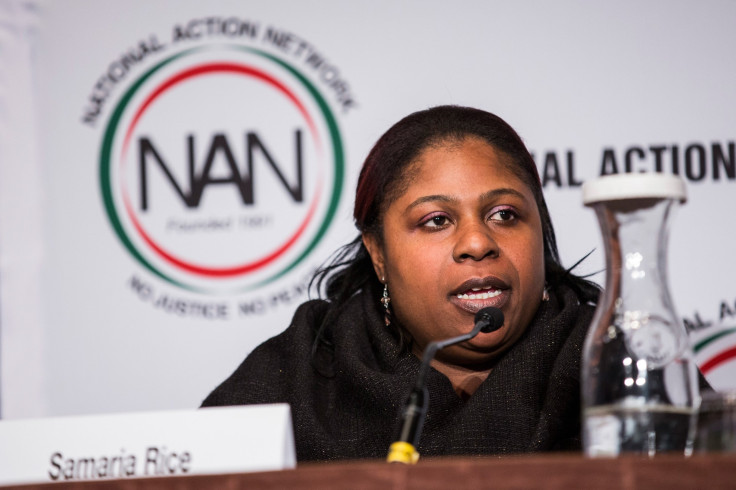 Two years ago, on Nov. 22, 2014, in Cleveland, Ohio, two police officers shot dead 12-year-old Tamir Rice making the case one of the most high-profile in a series of killings of black men by law enforcement officials. Today, Tamir's mother Samaria Rice is still frustrated with the fact that no one has been held accountable for her son's death.
"I'm just disgusted with the city of Cleveland and how they're not afraid for their citizens with these police officers on the loose," Rice said, the Associated Press reported Sunday.
She insists that the two officers — Timothy Loehmann and Frank Garmback — should be tried and convicted for killing her son.
Loehmann, a white officer, shot Rice in the torso after responding to a call that complained about a "male with a gun" on the swings at a Cleveland park. The officials later found out that the gun was in fact a replica of Airsoft gun. Rice died at the hospital the next morning. Both the officers were placed on administrative leave after the incident.
"I believe if my son was white, he would probably still be here," Rice reportedly said. "There is no reason for my son to be dead."
The shooting triggered protests bringing racial profiling of black people under spotlight. The agitation was further escalated after the Cuyahoga County Prosecutor said in December 2015 that Loehmann and Garmback could not be indicted because of lack of enough evidence to support the charges. Following this, the U.S. Department of Justice said that it would review the case.
Now, Rice is planning to establish a foundation in Tamir's name to offer scholarship to children with the help of $6 million she received from Cleveland following a federal civil rights lawsuit.
"It's disturbing that I had to put a price on my son, that I was forced to make a decision I didn't want to make," Rice said. "I don't wish that decision on nobody."
© Copyright IBTimes 2023. All rights reserved.