How To Disable Bixby On Samsung Galaxy Note 8, S8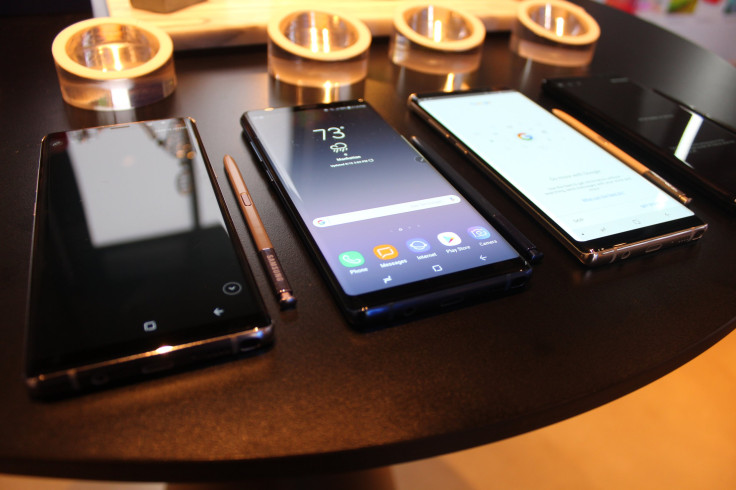 Ever since the launch of the S8, users have been looking for alternative uses of the Bixby button, which has been relegated to the position of an unnecessary and underutilized feature since the device comes with Google Assistant pre-installed.
Users earlier tried to tweak what the button can do and used it for functions such as turning on the camera. This workaround was nixed by Samsung later stating that reassigning the button was "exploiting a system-level behavior."
Until September, the button could only be used to launch Bixby Home — the Bixby screen on Samsung's devices. Then, Samsung released an update that would let users assign the button to nothing.
But, even after this update, the voice assistant would accidentally wake up and cause issues with regular tasks such as operating the camera or typing messages. It would also turn the screen on and off accidentally.
"We got a lot of anger, a lot of emails from many, many people [saying]: 'Wouldn't it be nice if I could map it to camera? But what I'm saying is that this is such a sticky area. I mean, people don't see it right now but once they start seeing the behaviour behind Bixby I don't think they'll want to map it to anything else," Injong Rhee, executive VP and head of research & development, software and services at Samsung, told TechRadar in September.
It seems that the company has finally given in to customers' feedback and allowed users to completely kill the button off —it can now be fully disabled. With the new update, the button will stop responding in any way for users who disable it from Bixby settings.
You can download the update over-the-air by navigating to Galaxy Apps> My Apps> Update> Update All. If you do not automatically receive the update, you can download the latest versions of Bixby, Bixby Home/Hello Bixby, and Bixby Service from APK Mirror.
Samsung has had a great year with the success of its Galaxy S8 and Note 8 handsets and smartphone components. The company has recovered amazingly well after a string of scandals including the Note 7 fiasco last year, the indictment of prospective heir in a corruption scandal and the sudden resignation of its CEO.
However, despite these successes, the company also has some failures to account for — such as the underwhelming performance of its Bixby voice assistant.
Bixby was launched as a competitor to Google Assistant and Apple Siri and was expected to provide artificial intelligence-based voice support to Galaxy S8 and Note 8 users. Samsung even equipped it with features such as Bixby Vision, which could translate text, provide information on items and help you shop for items in the field of vision of your device camera.
But since both the S8 and Note 8 are Android and come with the Google Assistant pre-installed, Bixby has met the same fate as Samsung's S-Voice — it has been relegated to the position of an unnecessary and underutilized feature.
But, even if you don't utilize the Bixby voice assistant, you will still have to deal with the presence of the Bixby button on both devices. Since it won't be functional, its presence will now be arbitrary on both the Galaxy Note 8 and S8.
© Copyright IBTimes 2023. All rights reserved.