How Disney's (DIS) Shanghai Resort Fits Into The Executive Shakeup At The Mouse House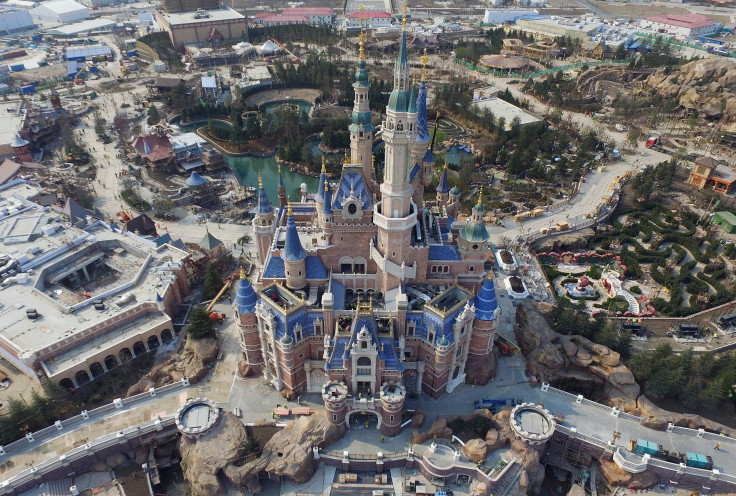 LOS ANGELES — What does Shanghai have to do with the executive turmoil at Disney? Maybe more than you think.
Mouse House observers around the world were stunned when the Walt Disney Co. announced Monday — following a New York Times report — that Chief Operating Officer Thomas Staggs would be resigning from his role effective next month. Staggs was widely presumed to be the heir apparent to Disney CEO Bob Iger, who occupied that same COO role between 2000 and 2005 and is set to retire in 2018.
Disney's profits have soared and its stock has more than tripled since Iger took over, with much of that credited to his dealmaking savant. Iger has orchestrated several acquisitions, including animation studio Pixar for more than $7 billion in 2006, and scooping up iconic comic book company Marvel Entertainment and "Star Wars" producer Lucasfilm for $4 billion each in 2009 and 2012, respectively.
Staggs came up at Disney, serving 12 years as the company's chief financial officer before taking over its parks and resorts division in 2010, where he presided over the expansion of parks in Florida, California and Hong Kong. He also oversaw the construction of the Shanghai Disney Resort. The first phase of that project, Shanghai Disneyland Park, opens June 16, after plenty of cost overruns. Nonetheless, interest seems high in what Disney expects to become the most-visited theme park in the world, and it has Staggs' handprints all over it. But it's also the top dog's pet project, and now that it's basically done, Disney's board might have felt free to shake things up in the C-suite.
Last year, University of Southern California president C.L. Max Nikias brought Iger, a USC donor, to China as part of a university conference, where he toured dignitaries around the resort and spoke about it in a keynote. On the trip, Iger confided in Nikias just how important that project was for his legacy and that he had visited China six to nine times a year just to see it through.
"He said, 'Max, this project is a labor of love for me,'" Nikias told International Business Times in January. "He started working on this 15 years ago, when he was the chief operating officer. He has dealt with so many different Chinese leaders, and now he was going to talk about something that had been his baby."
But now that this massive project is basically done, it's possible that Staggs' departure could signal a shift in strategy. Disney's theme parks, which have become almost American cultural touchstones, are relatively low-margin businesses compared with movies and cable networks, even as ticket prices continue to escalate.
At a time when media companies are justifiably obsessed with content and tech, Staggs' theme park and finance background may well have worked against him — especially if Shanghai is truly Disney's last ride for a while.
© Copyright IBTimes 2023. All rights reserved.