Who Won The Popular Vote? Latest Polls Show Hillary Clinton Ahead Of Donald Trump Despite Loss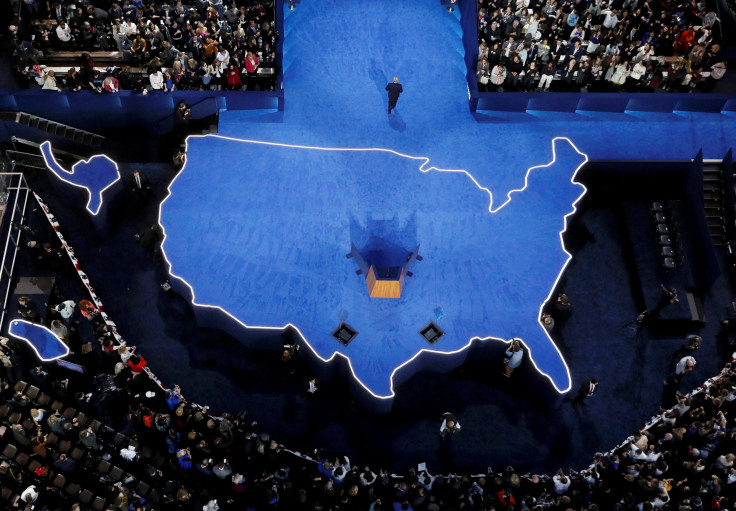 Republican Donald Trump sewed up the 2016 presidential election by claiming 289 electoral votes to Democrat Hillary Clinton's 218, according to the most recent reported tally. However, Clinton, despite the devastating loss that very well could mean the end of her political career, did reportedly take the lead in the popular vote Wednesday morning as Minnesota, Michigan, New Hampshire and others continue to count votes.
As of early Wednesday morning, Clinton had 58,909,774 total votes compared to Trump's 58,864,233, according to CBS News and CNN. The tallies will continue to change but Clinton holds a 47.6 percent lead compared to Trump's 47.5 percent.
Unlike the last two presidential elections, which saw current commander-in-chief Barack Obama win both the electoral college and the popular vote over Republicans John McCain and Mitt Romney, there is a chance Trump could be the first to take the country's highest political office without the popular vote since George W. Bush's victory over Democrat Al Gore in 2000.
Clinton, who was reportedly too upset to address her supporters at New York's Jacob Javits Center after she conceded to Trump early Wednesday morning, did manage to take key battleground states like Nevada, Colorado and Virginia and most of her electoral support came from cities.
Trump, however, secured his incredible upset victory by taking Florida, Iowa, Arizona, North Carolina, and Wisconsin. In terms of the popular vote, Trump's widest margin in a swing state was Iowa, where he claimed 51.7 percent compared to Clinton's 42.2 percent with 99 percent of polls reporting, according to CBS News.
Minnesota, Michigan, and Maine represent a combined 30 electoral votes, meaning even if Clinton does pull away with those states she still can't reach the required 270.
Trump was holding a slim 47.6 percent lead to Clinton's 47.3 percent in Michigan Wednesday morning, with a difference of roughly 215,000 votes. In New Hampshire it was just as close with a little more than 300 votes separating Trump and Clinton, according to CNN. In Minnesota, the two were divided by about 42,000 votes, with Clinton ahead 46.8 percent to Trump's 45.4 percent.
© Copyright IBTimes 2023. All rights reserved.