How Far Does Zello Work? Walkie Talkie App Uses Data, Wi-Fi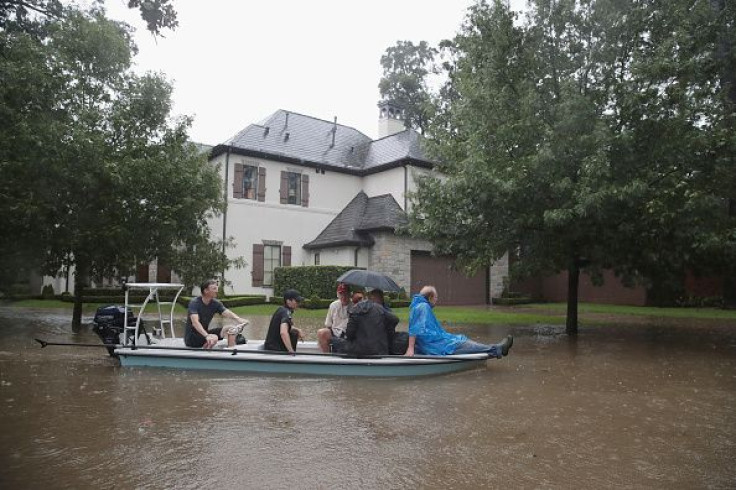 If you're in the path of one of hurricanes making their way through the Caribbean islands and heading for Florida you might have heard of the app Zello that can make your phone or device function similarly to a walkie talkie.
The push-to-talk app, available on iOS and Android, shot to the top of the popularity charts in the App Store and on Google Play after its success during Hurricane Harvey in Texas. It's also available in the Windows Phone Store. But with the massive surge in popularity some false information about the app has been getting around to some users. If you want to download the app and plan to use it to either help rescue people or to potentially be rescued there are a few things you should know about the app.
Does Zello use data, is it free?
The app will only work if you have cell phone service or Wi-Fi. While the app can make your phone work similarly to a walkie talkie it can't change the fact that your cell phone is in fact not a walkie talkie radio. Like most apps that help you connect with other people, it requires some sort of means to transmit data. The app is designed and was tested for 2G networks, or the lowest bandwidth. However, if cell networks are down because of the storm or damage caused by it, the app won't work. The company has a few pieces of advice for those who plan to use the app after a disaster regarding battery, carriers and usage, all of those tips and more are available on Zello's Facebook page. The Zello walkie talkie app is free to download and use.
How far does Zello work?
Unlike walkie talkies there is no specific distance the Zello app can broadcast. That's because users aren't actually broadcasting, they're adding their messages to a channel using data or Wi-Fi. Users can join channels to talk with anyone on that channel, so if they upload a message to the channel anyone else in the channel can hear that message. During Harvey channels like "Texas search and rescue" and "CajunNavy" were created to help rogue rescuers find those in need of help.
The company also noted on Facebook that the app is "only as useful as the people who use it." It's not intended to be used for hurricane or natural disaster rescue services, usually it's just used for connecting with friends or family. A disclaimer was on the company's page that said the app is not intended as a replacement for sanctioned rescues or information from government agencies.
Earlier this week just before Irma was about to hit the islands the app's website was having a hard time handling the sheer amount of signups that were happening at once. Usually the app gets between 30,000 and 50,000 new signups per day, but this week the company is seeing about a million signups per day, Bill Moore, Zello CEO, told International Business Times.
On Monday the company posted on its Facebook page to tell users that due to high registration rates the site was having some performance issues specifically regarding channels and profiles. To deal with the increasing signups Moore said, "Zello has been scaling capacity to keep up with growth."
© Copyright IBTimes 2023. All rights reserved.