How Former NBA Player Rick Fox Is Bringing Championship Experience To eSports
Rick Fox, a three-time NBA champion, wants to add an eSports championship to his impressive resume. The former Los Angeles Lakers forward, who has mostly appeared in movies and on television since his 2004 retirement, also owns Echo Fox, an eSports organization that's growing as rapidly as competitive gaming itself.
Fox rebranded Gravity Gaming, a North American "League of Legends" team, as Echo Fox when he purchased the organization in December 2015. For him, getting into eSports was a lifetime in the making.
"It helps to have a father who was an entrepreneur and who was in business for 40 years in his own capacity," Fox told International Business Times. "I grew up in a household that really supported fresh endeavors, and it definitely helps the foundation being laid with my own personal joy and passion around video games. It extended even further with a father-son relationship I have, and that's really anchored in our time spent around video games."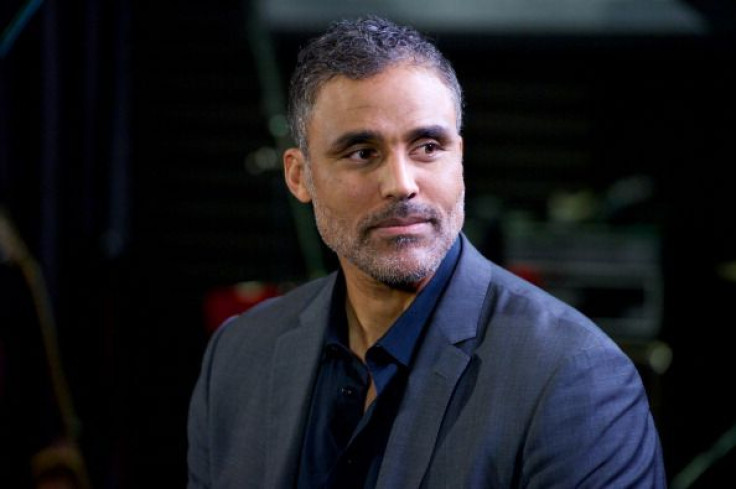 His passion for gaming led to an extensive network of close friends in the industry, and it was only logical that he and his circle would have many conversations about eSports. The growth of competitive gaming as an industry may seem like an overnight success to those unfamiliar with the activity, but it's been over a decade in the making.
In 2016, ESPN and Yahoo Sports launched verticals dedicated to covering eSports. And Turner Sports, owned by Time Warner's Turner unit, is currently broadcasting "ELeague," a 10-week "Counter-Strike: Global Offensive" tournament, live every Friday on TBS.
"In the case of eSports, a mainstream conversation has garnered more and more attention. The volume has really been turned up in the last few years," said Fox. Over 1 billion people will be aware of eSports by the end of 2016, according to industry analysts at NewZoo. Revenue from eSports is expected to be around $463 million in 2016 with sales topping $1 billion by 2019.
Bud Light, Red Bull, Coca-Cola, Samsung, Arby's and Comcast are just a small handful of sponsors. Even sports teams, such as football's West Ham United, Schalke 04 and Valencia FC, are sponsoring their own teams.
While it could be exciting to dabble in the latest fad, Fox said he was very measured in his approach to eSports. "For me, personally, making a commitment in ownership was three years' worth of due diligence that led to an opportunity that I didn't want to pass up on," said Fox. "I built up enough of a team and support around me to enter the space and to grow through a business plan that gives us the greatest chance to succeed and for longevity." Recent deals include a partnership with an eSports marketing agency as well as a deal for a unscripted series.
Echo Fox is the result of a personal investment from Fox along with outside investors who approached the organization. For Fox, everything is about adding strategic value when it comes to new investors. The opportunity for growth also extends to Echo Fox's roster of players. There's a life beyond active eSports competition, including the opportunity to become Echo Fox partners and employees.
The number of employees under the Echo Fox banner grows weekly, according to Fox. He said the organization is hiring two more people this week. Echo Fox looks to other organizations to see where they have grown and how their success could be applied to Echo Fox.
Echo Fox has expanded to cover much of the eSports terrain. "We've grown at a rate that supports our business plan and approach going into it. We want to add teams and professional gamers that fit our culture, fit our philosophy and understand where we're headed. As we grow, they grow," said Fox.
There are Echo Fox teams for "League of Legends," "Counter-Strike: Global Offensive" and "Call of Duty." The organization also has Julio, a professional "Street Fighter" player, and professional "Super Smash Bros." player Mew2King to their roster. The organization will field a team of professional "H1Z1" players at TwitchCon 2016 in September.
Echo Fox also has its sights on "Overwatch," Blizzard's first-person shooter that's become a phenomenon since its release in May. Even the "League of Legends" players currently in Champion Series Summer Split are so curious about "Overwatch" they are playing it for fun.
All of Echo Fox's work will be on display over the summer. In addition to the "League of Legends" Championship Series, Julio and Mew2King are competing in Evo 2016, the biggest fighting games tournament, at the end of July. Echo Fox's "Counter-Strike: Global Offensive" team will be competing in Turner Sports' "ELeague" tournament.
Fox likes the opportunity for his team to compete against some great talent in "ELeague." Echo Fox is in Group E against Na'Vi, Mousesports and Flipsid3. Na'Vi is considered the second-best team in the world, while Museports is in the top 15, according to HLTV's rankings. Despite the odds, competing against elite teams will only help to strengthen the current roster.
After a recent knee surgery, Fox was told he couldn't fly, which turned out to be a blessing because it allowed him to catch up on his sleep. The ban on flying is slated to end just before "Eleague," so Fox said he expects to be there even if he has to drive across the country. As a Turner employee, Fox has had an insider's view of the development of "ELeague." His time in Atlanta has also led to plenty of encounters with his former Los Angeles Lakers teammate Shaquille O'Neal.
Shaq is also an eSports investor with his allegiance pledged to NRG Esports. With NRG also fielding teams in "League of Legends" and "Counter-Strike," there has been plenty of time for the two to talk some trash. "His 'CS:GO' team beat mine earlier this year, and he couldn't wait to say something," said Fox. "At some point, I'm going to have the last laugh."
There should be some chatter between the two champions as NRG competes against Echo Fox this weekend in the second week of the "League" Championship Series. As for who would win in a video game competition, Fox said Shaq had no chance.
Just as he was ambitious on the basketball court, Fox is equally ambitious in his plans to grow Echo Fox as a competitive organization. "By the end of the year, we will probably be up to the level of 10 professional expressions across the landscape," said Fox. That growth will only continue with new games, new leagues and more opportunities across eSports.
© Copyright IBTimes 2023. All rights reserved.