'How I Met Your Mother' Season 9 Spoilers: Episode 22 Synopsis Leaked Online; What Will Happen In 'The End Of The Aisle'? [PHOTOS]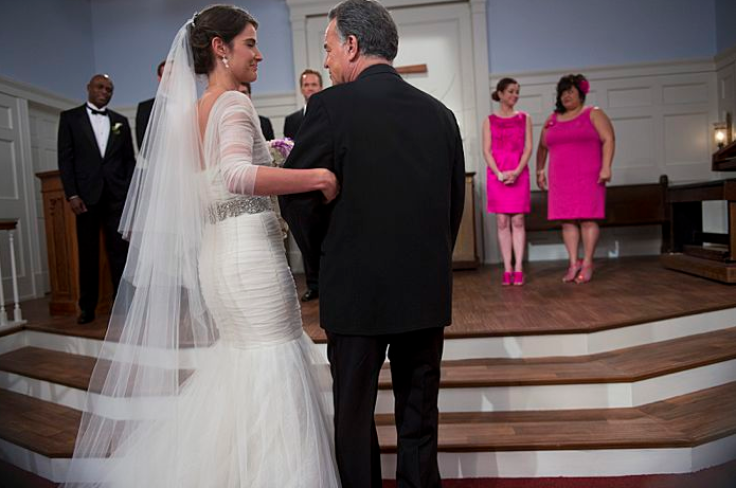 The big day is finally here, "How I Met Your Mother" fans, when Barney and Robin finally say "I do." But according to the leaked synopsis of episode 22, "The End of the Aisle," it looks like our favorite duo will be experiencing some wedding jitters before reciting their vows.
"With only a half hour to go, both Barney and Robin have panic attack about their upcoming nuptials," the synopsis for March 24's episode reads. Last week, we saw Robin experiencing cold feet when her mother accidentally revealed that Barney was just like her flaky father.
"On my wedding day, Robin's father disappeared for three hours," she admitted, attempting to calm her daughter. "He later emerged from the woods with an elk over his shoulder. I didn't even know there were elk in Bermuda!"
But Robin's mother didn't end inadvertently comparing Barney to Robin's dad there. She also revealed the "red flags" she saw in her husband.
"He was engaged to an exotic dancer, he used to try and impress women by dressing up like an aristocrat then posing next to a painted portrait of himself, he would always take his mother's side, and during our rehearsal dinner, boy, did we have it out!"
Robin was completely beside herself. That is, until Barney walked into her hotel room throwing his arms around her mother.
"Oh, a hugger!" Robin's mom said. "He's nothing like your father."
What could have happened now that's giving the future bride and groom cold feet? Perhaps it has something to do with the last line Robin said in "Daisy." Giving her daughter a last-minute pep talk before she walked down the aisle, Robin's mother asked if she had someone she could depend on.
"I do," Robin replied. But the way she answered the harmless question gave us reason to believe she wasn't exactly talking about Barney. Could Robin have been referring to Ted?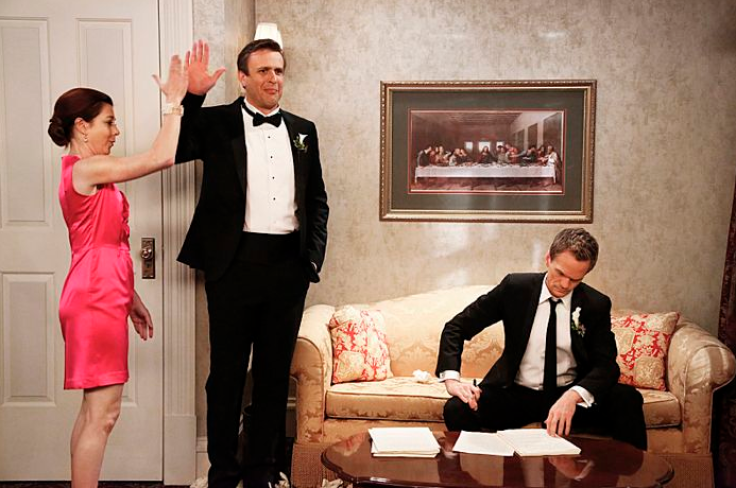 While Robin and Barney are freaking out in episode 22, Marshall and the newly pregnant Lily will be giving each other more goo-goo eyes than ever as Marvin's parents rewrite their old wedding vows in "The End of the Aisle." Perhaps that will make Barney and Robin's pre-wedding jitters even worse.
Wayne Brady and Ben Vereen will also make a guest appearance in Monday night's episode. Will you be watching episode 22? Let us know if you think Barney and Robin will actually go through with their wedding in the poll below.
© Copyright IBTimes 2023. All rights reserved.