How to Make Money from Consumer Spending Drop
OPINION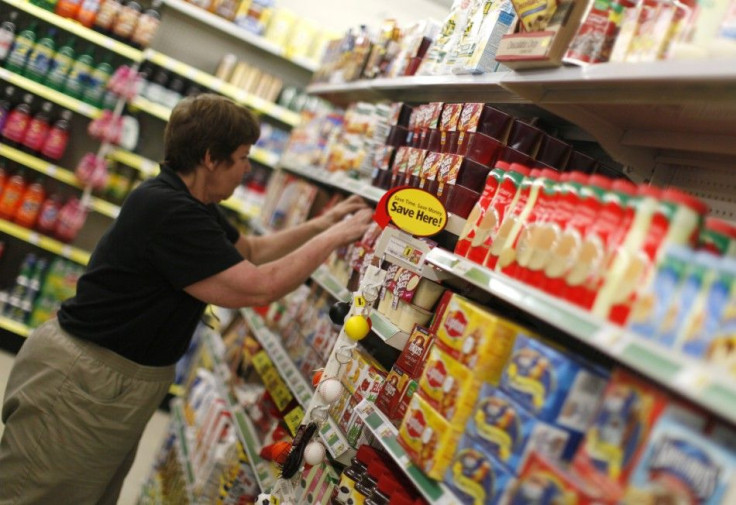 The analyst and newsletter editor of ChangeWave Investing, Joshua Levine, says that a recent survey of consumer spending by his firm points to a decline across all personal income levels. The companies gaining the most from these trends are the discount retailers, he says.
Here are a couple of his stock picks:
Target (TGT): Despite the pull back in spending among the higher income households, Target appears to be gaining its share of business at the expense of higher end stores. Target executives report that customers in the higher income levels have been willing to spend more on clothes and on home furnishings from brands such as Fieldcrest Luxury and Smith & Hawken. Wealthy households continue to be the most optimistic, Target's chief merchandising officer said in a conference call last week. Across all of retail, the 20 percent of households with the highest incomes are shopping more often and spending more.
Dollar General (DG): Its shares jumped 6 percent earlier this week to a new 52-week high after the company beat on quarterly earnings and raised its guidance for the year. Net income rose over 3 percent as sales rose about 10 percent. Same-store sales rose 5.9 percent in the quarter. Earnings came in at $146 million (or 52 cents per share on adjusted basis) on sales of $3.58 billion. The consensus estimate was 48 cents and $3.54 billion in sales. If you haven't established a position, jump on DG if and when it approaches our $33 Buy Under price, says Levine.
© Copyright IBTimes 2023. All rights reserved.