How Many Episodes Are In 'Chesapeake Shores' Season 4? Episode Count Revealed
After a year away, Hallmark Channel's hit drama series, "Chesapeake Shores," returned with its Season 4 premiere on Sunday, but just how long will the show be back for?
While Season 1 had nine episodes and Seasons 2 and 3 each had 10, this fourth season is only set to have six episodes total. That means there are only five still left to air, with a new one showing every Sunday night through Sept. 29.
Here are the air dates and titles for each of the remaining "Chesapeake Shores" Season 4 episodes:
Episode 2: "Leap of Faith" (Sept. 1)
Episode 3: "A Sonnet for Caroline" (Sept. 8)
Episode 4: "Breaking Hearts and Playing Parts" (Sept. 15)
Episode 5: "All the Time in the World" (Sept. 22)
Season 4 finale / Episode 6: "Watercolors, Wishes, and Weddings" (Sept. 29)
While Season 4 is the shortest one yet, fans should remember that there's still more "Chesapeake Shores" to come once it's over.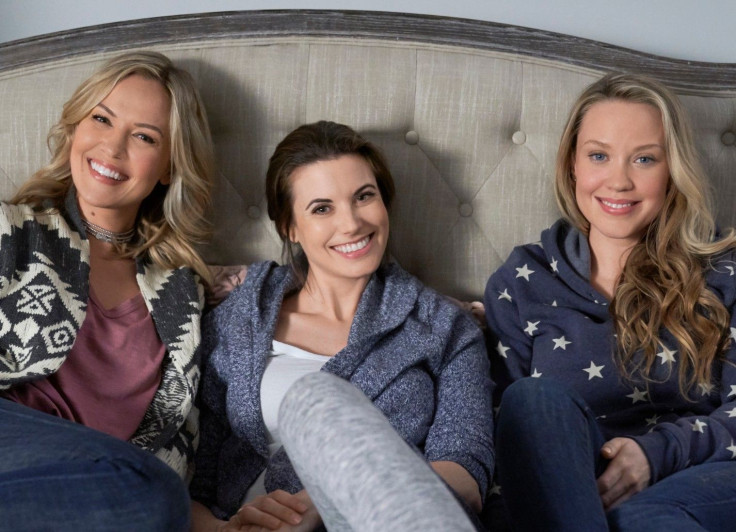 Hallmark announced earlier this year that a spinoff movie featuring the O'Brien sisters is in the works.
"Our viewers have fallen in love with the O'Brien sisters, characters filled with pure joy, humor and heart," Michelle Vicary, Executive Vice President of Programming and Network Publicity at Crown Media Family Networks, said in a press release. "We are excited to dive deeper into their roles and shed more light on each of their journeys as these women balance romance, friendship, and family."
Meghan Ory, Emilie Ullerup and Laci Mailey will reprise their roles from the show for the upcoming movie.
"With the winter weather dreary in Chesapeake Shores and their own love lives in a complicated state, Abby (Ory), Bree (Ullerup) and Jess (Mailey), adventure to Rome for the wedding of a childhood friend," the synopsis reveals. "While in Rome, they discover the wedding plans are in complete chaos and the bride may have a case of pre-wedding jitters because she has gone missing. In an attempt to find the bride, the O'Brien sisters scour the sites of Rome and work to create a happily ever after, while ultimately realizing the romance they each deserve back home in Chesapeake Shores."
An air date for the movie has not yet been announced, but, as the film's set during winter, it'll likely be released at the end of 2019 or in early 2020.
For now, "Chesapeake Shores" Season 4 airs on Hallmark Channel on Sundays at 9 p.m. EDT.
© Copyright IBTimes 2023. All rights reserved.