How Meghan Markle, Prince Harry's 'Un-royal' Behavior Could Ruin Princess Diana's Legacy
Since Meghan Markle married Prince Harry in 2018 and joined the royal family, the Duchess of Sussex has made several mistakes. However, her latest faux pas could reportedly destroy Princess Diana's prestigious legacy.
Throughout their relationship, Meghan and Harry have made several decisions that went against royal traditions. While the couple seems determined to forge their own path, Princess Diana's former private secretary revealed the Duke and Duchess of Sussex's antics could squander the relationship the Princess of Wales forged with the public.
Meghan has come under fire following her appearance at Wimbledon, where her security reportedly told attendees not to photograph the 37-year-old royal. In an article published to the Daily Mail, Princess Diana's former employee, Patrick Jephson advised Meghan to stop acting like a celebrity before the public turns against her.
Jephson revealed Diana did her best to blend in when she attended Wimbledon. "When my former boss Princess Diana went to Wimbledon privately, she was aware that she was actually attending a prolonged photo shoot," he explained.
"She knew it, accepted it and even turned it to her advantage: more than once a run of bad press for her was miraculously reversed with a front page picture or a glossy magazine cover showing her at her most carefree and stylish in the Wimbledon sunshine."
Jephson claimed Princess Diana would use the event as an opportunity to manipulate the press and gain favor with the public. "The message was simple: no entourage means I'm off duty, enjoying myself among thousands of other keen fans. And my people are all back at the palace, as they should be on a weekday afternoon, toiling over my impressive program of public duties," he said.
However, he claimed Meghan did the opposite and made herself unapproachable at Wimbledon. "Compare that with the images we've seen of the Duchess of Sussex with two friends, huddled like survivors in a life-raft alone on a sea of empty green seats in what has been described as an 'exclusion zone,'" Diana's former employee shared.
Meghan's decision to take additional security measures seemed to give people the wrong impression.
"Certainly, some saw it as a Hollywood-style arrival, complete with minders and the Duchess's PA, and it was by any measure unthinkably un-Wimbledon, not to mention un-royal. Whatever the reason, mindless or manipulative, the result made for bad optics as they say," Jephson said.
Jephson revealed that although Princess Diana was able to build a solid relationship with the public, Prince Harry and Meghan's behavior could ruin her legacy.
"By harnessing star power to a solid record of low-key, mainstream royal duty, Diana earned herself the most priceless gift any royal person could wish for — her own lasting version of that essential royal prestige," he shared.
"It has been called 'forgivability' — the quality that inclines people to give you the benefit of the doubt, even in the most unlikely circumstances. It was a quality with which Diana was richly blessed — yet Harry is in danger of squandering it, and his Duchess has yet to earn it, as her brush with the hazards of Wimbledon made plain this week," Jephson added.
Although Meghan has made several appearances since giving birth to baby Archie Harrison Mountbatten-Windsor, the Duchess of Sussex isn't expected to return to her royal duties until the fall.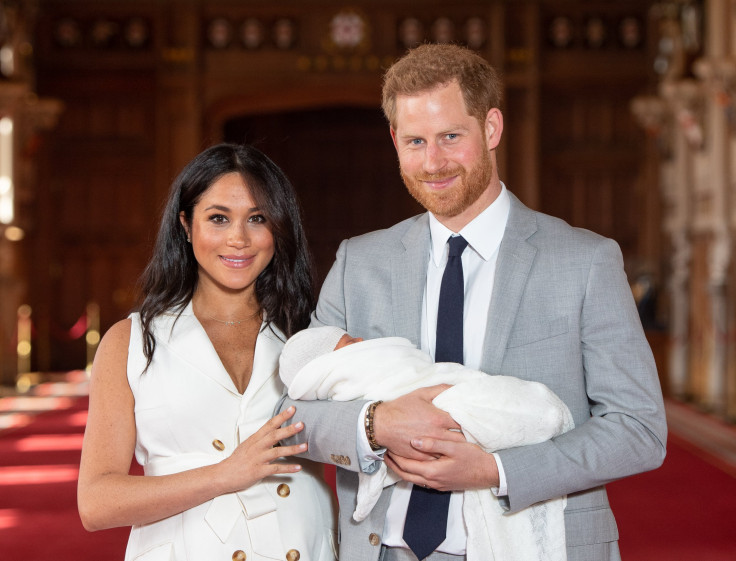 © Copyright IBTimes 2023. All rights reserved.