Princess Diana Is Responsible For Meghan Markle's Royal Rule Breaking For This Reason
Before Meghan Markle gave birth to baby Archie and married Prince Harry, she idolized Princess Diana. During her time in the royal spotlight, Diana changed the public's perception of the prestigious family by showing compassion and defying traditions.
In 1997, years before Meghan began breaking the royal royals, she was just a girl, who was left devastated after learning about Diana's car crash. In the 2018 book, "Meghan: A Hollywood Princess," Andrew Morton claimed the Duchess of Sussex hoped her marriage to Prince Harry would allow her to be just like the late Princess.
Meghan's childhood friend, Ninaki Priddy told the royal biographer that the former actress was "intrigued" by Diana's accomplishments. "She was always fascinated by the Royal Family. She wants to be Princess Diana 2.0," the author wrote.
Meghan was 16 years old when Princess Diana died. Although she didn't personally know Diana, she allegedly took the loss especially hard. As a result, Meghan was inspired by Diana's charitable work and began collecting toys and clothing for the less fortunate.
After being gifted with Morton's biography, "Diana: Her True Story," Meghan shared her feelings about the Princess of Wales' death at school.
"During this philosophy course, Meghan and her classmates were faced with a real life paradox: namely, how could a young mother, a glamorous humanitarian in the prime of life die in the cruel banality of a car accident?" Morton explained.
"She and her friends watched the funeral of Diana, Princess of Wales in early September 1997, teachers coursing down their cheek at the poignant moment when the camera zoomed in on the royal coffin."
Prince Harry's special message for Diana during her funeral made Meghan question why an icon would have such a tragic icon. "Perched among the white flowers was an envelope with one word on – 'Mummy' – containing Prince Harry's last note to his beloved mother," Morton wrote.
Despite her death, Meghan continued remained inspired by Princess Diana. During her time at Northwestern University, Meghan double-majored in theater and international relations.
"By my junior year I had finished most of my credits, and so I applied for an internship at the U.S. Embassy, so I ended up working in the embassy in Buenos Aires for a few months," she told Marie Claire in a 2013 interview.
"It was their economic devaluation and our Secretary of the Treasury at the time, Paul O'Neill, was there, so I'm 20 years old, in Buenos Aires, in a motorcade, doing that whole thing. I thought for sure I would still have a career in politics."
However, Meghan ended up pursuing her love of acting and starred on the USA show, "Suits" for seven seasons. Meghan ended her acting career following her engagement to Prince Harry in order to focus on her royal duties, which includes plenty of charitable work.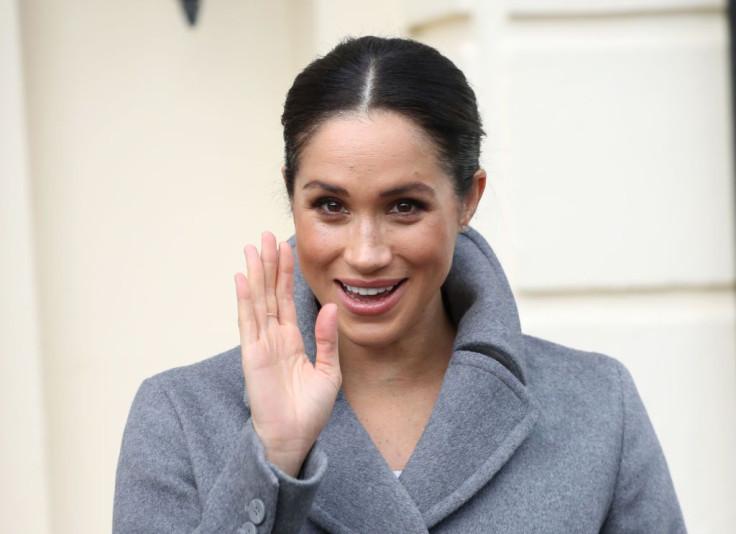 © Copyright IBTimes 2023. All rights reserved.