How Mike Clum and Teddy Baldassarre Are Redefining Luxury Watch E-Commerce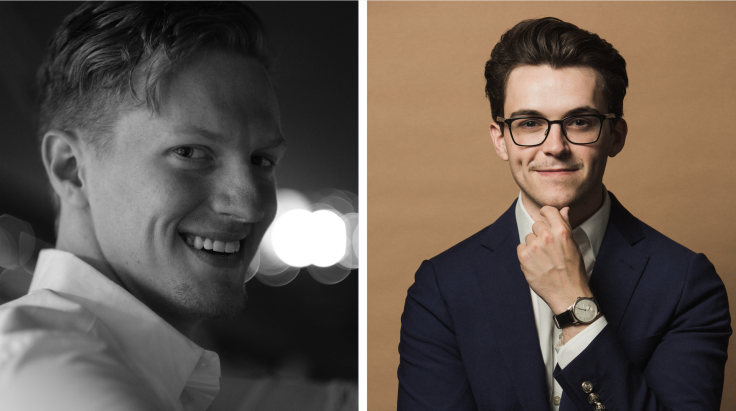 Only just a few years ago, the idea of selling luxury watches online was unheard of. Traditional watch brands were married to their brick and mortar retail partners and saw e-commerce as an increasingly inconvenient reality.
What used to be as easy as placing billboards in key markets and forcing consumers to head to a local authorized dealer, has now become much more difficult. Grey market online stores with heavy discounts, pre-owned marketplaces, and the rise of savvy direct-to-consumer fashion brands have changed the industry and left consumers with many more options when it comes to fashioning their wrist. Platforms and content consumption has shifted, making YouTube and Instagram the new mall, and with that, there's a new king of the mall when it comes to new luxury watches; Teddy Baldassarre.
Teddy Baldassarre, both a man and a brand, is the brainchild of Teddy himself and his business partner, Mike Clum . In just a few years, the two built one of the largest, most successful digital media destinations in the world for educating Gen-Z and millennial audiences on new luxury watches. The Teddy Baldassarre brand publishes videos, photos, and written content across social media which inform over 3 million global consumers on their purchasing decisions; more than any other in the world.
However, it wasn't long ago that Teddy Baldassarre was just another 20-something living at home. It all started in a bedroom in Kirtland, Ohio where Teddy lived during his time as a sales rep for Clum Creative, a video production company headed by his now partner, Mike. He had been working in sales during the day, and building a passion and interest in watches at night.
"Teddy was a leading sales rep for me, and I knew he would become something special." Clum said. "He showed up earlier than the others, made hundreds of cold calls, and closed more business than anyone I'd hired at the time. As such, we had always discussed building a separate business together, but we weren't sure what category made sense. After his video of his watch collection hit 10,000 organic views in a few days, it was apparent that was the direction to head in".
Clum and Baldassarre quickly formed a partnership and moved swiftly in building their new YouTube channel which hit 1000 subscribers in the first week and 100,000 in the first year. Teddy hosted the content and was the topic expert, the Clum focused on forging partnerships with brands, influencers, and building the operations.
The two brought together complementary strengths to quickly scale both their content and business backend. Mike Clum had already built what is the fastest growing video production company in the USA, and had a business mind of growth and scale to bring to the brand. On the flip side, he'd never worn a watch in his life, and really knew nothing about the industry which brought a naive but, at times, more effective point of view. Teddy, however, had the x-factor in understanding consumer content habits and could easily predict what a viewer wanted to hear and see. Not just could he think of the ideas, but Teddy knew how to get on camera and communicate complex and vast watch industry information, in an approachable and fun way, while maintaining a professional and clean look and feel that built trust and authority.
By year 2, Teddy Baldassarre had surpassed most of the traditional outlets, such as HODINKEE or Revolution Watch, in video traffic, and most recently has become the largest video outlet in the world for content about new watches.
Though the content was reaching millions of viewers, the business had all but taken off. Revenue from YouTube ads was barely paying the bills, and the Teddy Baldassarre business had taken a strong stance against accepting revenue for sponsored content. "We've seen too many media outlets go the direction of selling their editorial inventory to promote particular brands. While in rare cases it can work - it largely is a way to distract from making great content and reduce the quality of your audience," Baldassarre said.
Instead, Clum and Baldassarre held out and focused on the bigger picture of building a modern e-commerce company that sold new watches to consumers simply over the internet without the confines of having a brick and mortar flagship. While the concept sounds simple and straightforward - it was soon to be met with resistance from the industry.
When asked about the early days of forging a retail component of the business, Clum said it wasn't easy. "When we asked brands to sell their watches, I didn't realize what we were getting into. I figured since we had the traffic and attention of a young audience the brands would be all over the opportunity to allow us to sell. But when we made the calls to ask about retailing, we were literally hung up on, and whoever we did talk to acted like we were from another planet."
However, hearing "no" was not unfamiliar to Teddy or his partner, Mike. Their background in B2B sales, and all or nothing mentality eventually pushed open doors.
"We were told no hundreds of times, but as our content grew and we proved to be able to effectively reach Gen-Z and millenials unlike other established retailers, there were digital-savvy leaders within the brands who stood up for us and helped us get our first contracts to sell as an authorized dealer," said Baldassarre.
In July 2020, TeddyBaldassarre.com launched with authorized contracts from the Swatch Group brands such as Tissot, Rado, Hamilton, and a range of other mid-tier and entry level brands. Within 6 months, the e-commerce division of Teddy Baldassarre had skyrocketed and today is one of the fastest growing e-commerce retailers in the new watch industry, achieving monthly growth of over 10%, and 100%+ annually.
The company kept up their moves, acquiring a competitor in Troverie, an innovative online marketplace for new luxury watches with a similar vision founded by industry titan Fred Levin. As well as forging content relationships with the likes of Shark Tank's Kevin O'Leary, Producer Michael, Jean Claude-Biver, OMEGA's CEO Reynald Aeshiclman, Grant Cardone, Courtney Ryan and many others.
Today, Teddy is an authorized dealer of leading brands like Zenith, NOMOS, Bell & Ross, Oris, and is quickly gaining interest with the industry's highest-end Swiss brands.
As for the future, both Teddy and Mike were both clear; "It is our intention to become the world's largest retailer of new watches in the world. Our focus on educating the consumer through content, our ability to reach a global audience through Teddy's personality allows us to speak to and reach consumers in a way that other retailers cannot. Our growth and numbers are proving that and we're excited to make it happen"
As for the success of Clum's early investment in Teddy, he only had a few words to say; "it's paid off." So much so that between Clum Creative and the success with Teddy Baldassarre, Mike formed an investment and holding company, Clum Group , to find new and innovative talent like Teddy to invest in and help build successful businesses around. The group hopes to take it's learnings from Teddy to other categories, assisting influencers in becoming leading multi-brand retailers.
But Clum is far from seeing the peak of the potential success of the Teddy Baldassarre brand. As most traditional luxury retailers pass to their third and fourth generation ownership, Teddy is emerging as a prominent force to disrupt the market and earn the business of millennials and Gen-Z consumers who will be soon making bigger and bigger purchasing decisions. Digital real estate is the new brick and mortar, and it's only a matter of time before Teddy's influence reaches the top of the Swiss marketplace and beyond.
So watch out Torneau because Teddy Baldassarre is in town and time is ticking.
FOLLOW MORE IBT NEWS ON THE BELOW CHANNELS