How Much Does Google Pay To Build Nexus 7: $152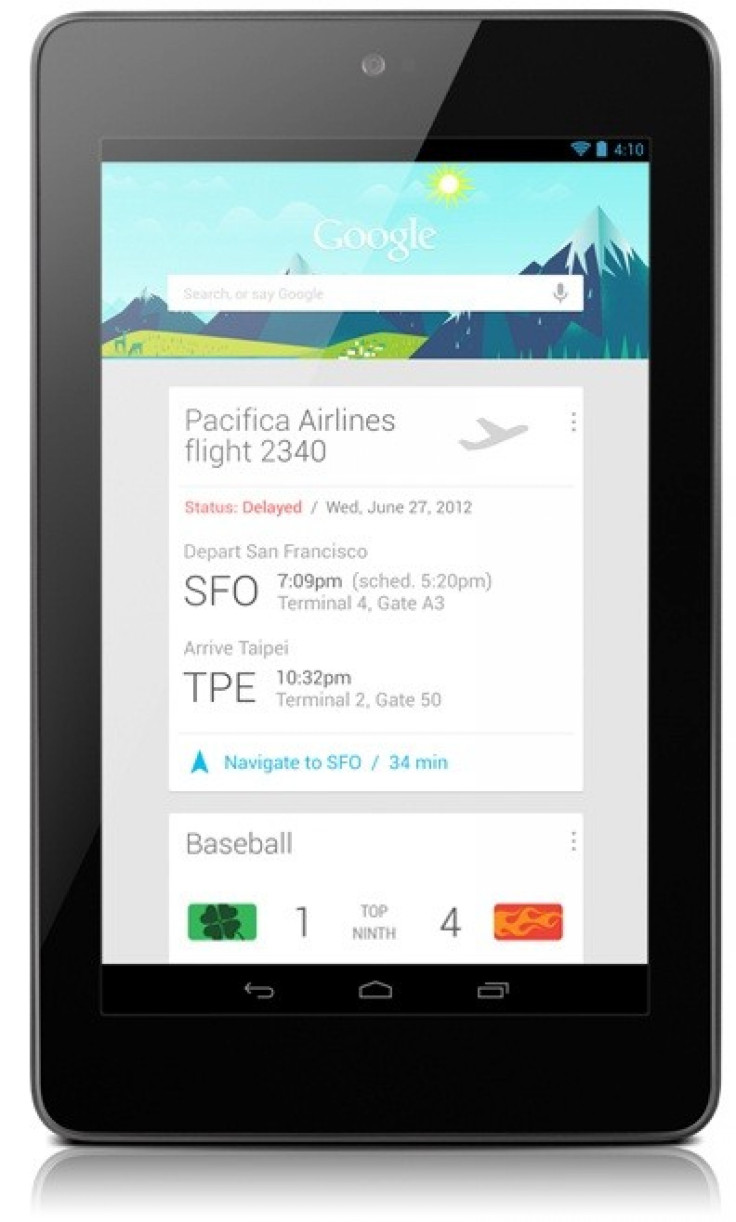 Now that Google (Nasdaq: GOOG), the No. 1 search engine, has entered the tablet market with its $199 Nexus 7, how much do the components cost?
The answer is $151.75 for the entry-level, 8-gigabyte unit listed at $199 and $159.25 for the 16-gigabyte listed at $249 model, said IHS iSuppli (NYSE: IHS), whose engineers performed a teardown analysis.
Nexus 7 represents less of an attempt to compete with Apple Inc.'s (Nasdaq: AAPL) market-leading iPad and more of a bid to battle with Amazon.com Inc.'s (Nasdaq: AMZN) Kindle Fire, said Andrew Rassweiler, iSuppli's senior director of teardown services.
Mountain View, Calif.-based Google started shipping the Nexus 7, which is manufactured by Asustek Computer of Taiwan (Pink: AKCPF) this month to battle the Kindle Fire, manufactured by Taiwan's Quanta Computer Inc. (Taipei: 2382) since last October.
The cost of assembling the Kindle Fire has now declined to only $133.80, iSuppli reported, or $57.85 less than at introduction, which ought to help Seattle-based Amazon generate a higher profit as it tries to seed the market. Amazon CEO Jeff Bezos said he would do what it takes to develop Kindle Fire into a mass product and has sold more than 5.5 million of them.
Amazon hasn't announced an upgrade to the Kindle Fire yet.
The iSuppli team said Nexus 7 may be better than the Kindle Fire because it has higher resolution using in-plane switching and a newer microprocessor, the Tegra 3 quad-core from Nvidia Corp. (Nasdaq: NVDA) compared with the OMAP 4430 three-core processor from Texas Instruments (NYSE: TXN).
In addition, the Google tablet has a combination gyroscope/accelerometer from InvenSense NYSEL INVN).
By contrast, iSuppli previously estimated Apple pays $364.35 for its latest model iPad, which retails for $499.
Shares of Google fell $12.59 to $569.25 in late Wednesday trading, as those of Amazon dippled $2.39 to $217.11, while Apple shares fell $6.08 to $601.33.
© Copyright IBTimes 2023. All rights reserved.
FOLLOW MORE IBT NEWS ON THE BELOW CHANNELS