How Netflix Uses Algorithms To Attract Top Talent
With 125 million subscribers worldwide and growing, it's hard to argue with Netflix (NASDAQ:NFLX), whose strategy revolves around original programming. The company plans to spend about $8 billion on content this year, and its library of original programs and television shows will crest at 1,000 by the end of this year.
This article originally appeared in the Motley Fool.
Netflix hasn't been shy about divulging the fact that much of its decision making around content is data driven, though the company has kept much of that data close to the vest. It will occasionally disclose snippets showing just how effectively it uses that data.
Now, the company is using its much-ballyhooed artificial intelligence algorithms to entice some of the industry's top talent to join the Netflix fold.
Pulling back the curtain
Netflix's chief content officer Ted Sarandos showed the power of that data at MoffettNathanson's annual Media & Communications Summit in May.
Earlier this year, the company announced one of several high-profile deals with content creators to produce original shows for Netflix. The streaming giant poached Ryan Murphy -- an Emmy, Golden Globe, and Peabody Award-winning producer, director, and writer -- after a decade-long stint at Twenty-First Century Fox (NASDAQ:FOX) (NASDAQ:FOXA). Murphy created a litany of hit shows for both Fox's broadcast network and its FX cable channel. These include American Horror Story, Nip/Tuck, 9-1-1, Feud, and American Crime Story: The People v. O.J. Simpson.
In negotiating the deal, Sarandos said Netflix shared a great deal of data with Murphy on how a number of his shows performed with audiences, as well as the similarities and differences. He also revealed an unexpected correlation between fans of American Horror Story and a cult-favorite comedy: "You might guess, from a bunch of other shows, who might like American Horror Story. I bet you wouldn't guess that people who like Bob's Burgers like American Horror Story. And it's that thread of humor that [Murphy] threads through all his stuff that actually gives us the ability to broaden his audience beyond a single network."
Sarandos went on to say that if Murphy wanted to "get a little out of his wheelhouse," and create a show for Fox that wouldn't appeal to the typical network demographics, "he couldn't make it," whereas Netflix "will have an appetite for the vast majority of the things that he wants to make."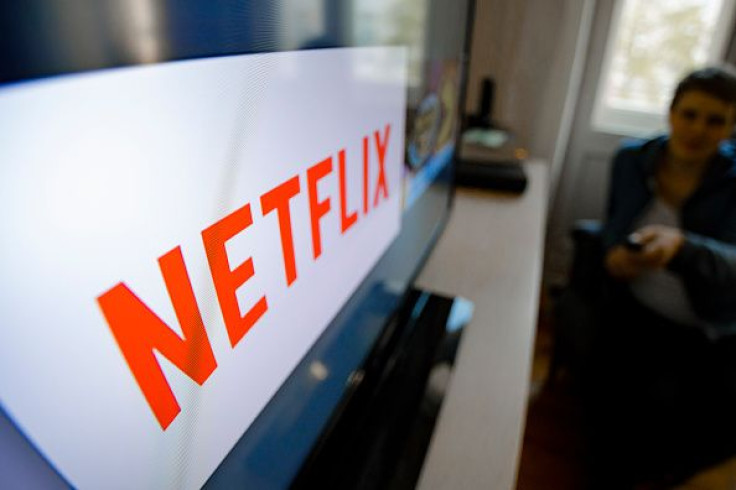 The data goes back more than a decade
Netflix released its first hit original series in 2013, with the debut of House of Cards. Data told the company that the show would be a hit with its viewers, even before it was greenlighted. Netflix knew that many of its members streamed the work of director David Fincher, and had watched his hit The Social Network straight though. It also knew that the movies of Kevin Spacey, the show's star, had done extremely well on its platform and that many of its subscribers had enjoyed the original British miniseries House of Cards. The intersection of those three data points told Netflix that the series would be a hit. Shortly after its release, the company said that the series was its most-streamed program, not only in the U.S. but also in 40 other countries.
Netflix has a vast trove of viewer data going all the way back to its DVD-by-mail days, and even more-granular data -- combined with surprisingly accurate analytics -- since it pioneered streaming in 2007. That information has been the secret sauce helping Netflix find success with audiences around the world -- and it now entices top talent.
The proof is in the numbers
If you have any doubt about the company's success with its data-driven strategy for original content, consider this: In the first quarter 2013 when Netflix debuted House of Cards, the company had about 36 million streaming subscribers, quarterly revenue of just over $1 billion, and net income of $2.7 million.
Five years later, the company has grown its subscriber base to 125 million, reported first-quarter revenue of $3.7 billion, and generated net income of $290 million.
A nearly fourfold increase in subscribers and revenue and profits demonstrate that Netflix's viewer data -- coupled with its original-content strategy -- is worth its weight in gold.
Danny Vena owns shares of Netflix. The Motley Fool owns shares of and recommends Netflix. The Motley Fool has a disclosure policy.