How This Once Obscure Biotech Company Has Raised C$88M To Revolutionize Mental Healthcare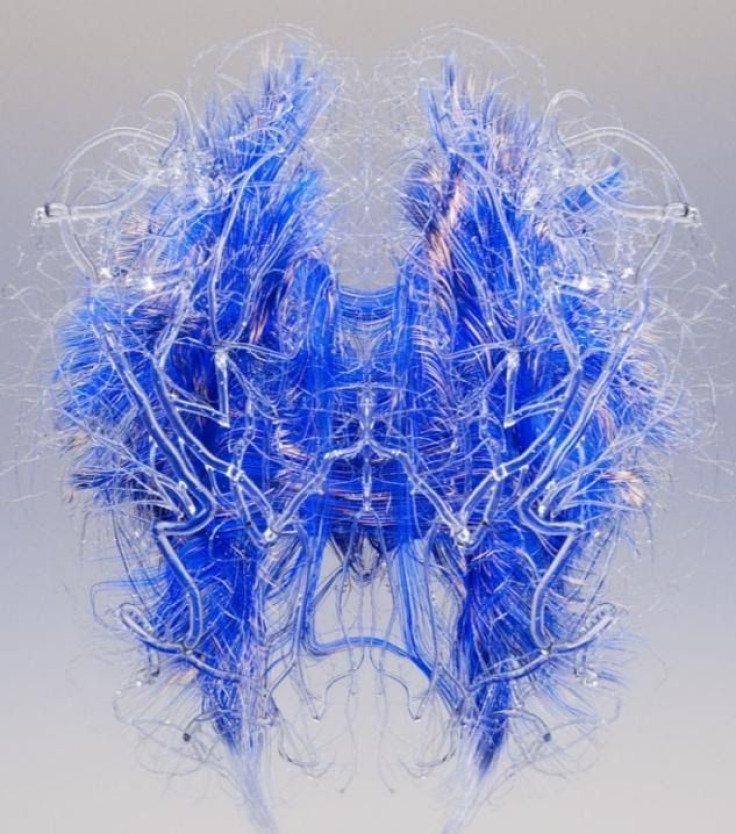 Today, the medicinal uses of cannabis have entered the common discourse. From dining room conversations to classroom discussions, this topic has been scrutinized holistically by all forms of stakeholders and casual observers. However, the importance of psychedelics drugs has not yet become part of the mainstream discussion. These drugs are considered to effectively treat a wide range of mental disorders, including depression, suicidal thoughts, PTSD, and anxiety. For that reason, the FDA has approved and expedited several clinical trials, but we have not yet seen widespread legalization.
Canada-based company Cybin ( NEO:CYBN ; OTC: CLXPF ) has already completed 20 pre-clinical trials for different proprietary psychedelic molecules it has developed, and it is a leading player in this field. After experiencing the suffering of their loved ones due to mental illness without access to adequate medication, the founders of Cybin developed the idea for Cybin's foundation. Cybin's goal was, and still is, to help millions of people suffering from mental illness.
Today, Cybin is a leading biotech company that primarily focuses on advancing psychedelic therapeutics. The founders aim to revolutionize mental healthcare by creating and enhancing access to effective psychedelic medicines to combat depression, anxiety, and other mental illnesses. The company focuses on leveraging proprietary drug discovery platforms in tandem with drug delivery systems in order to advance psychedelic therapeutics.
Cybin's competition includes companies like Compass Pathways, Atai Life Sciences and MindMed. They are all vying for the same intellectual property benefits and to be the entity who develops the intellectual property to synthesize the molecules and treat various disorders. The victor will most likely enjoy huge profits.
However, several aspects set Cybin apart from the rest. Although only established in 2018, it already managed to raise C$88 million and went public in late 2020. Within the three years since Cybin was formed, it made partnerships with several multibillion-dollar pharmaceutical companies in order to manufacture its molecules and acquired Boston-based Adelia Therapeutics.
Cybin comprises an exceptionally experienced team of scientists and has already built up a strong ecosystem for the development of commercially viable drugs. This team is responsible for approximately $2 billion in pharmaceutical sales to date and has been a part of 37 exits from the biotech sector and other verticals. Cybin's team is the first-ever scientific team to have successfully commercialized a psychedelic drug and also participated in the creation of several other commonly used drugs, including Allegra, Sabril, Anzemet, and Vaniqa.
True to its goal, Cybin has been busy creating a robust pipeline that now includes ten patent applications and nearly 50 different psychedelic molecules such as DMT, MDMA and Psilocybin analogues. In fact, Cybin's Psilocybin molecule is ground-breaking since it is sublingual in nature. In other words, people need not consume it as capsules. Instead, the medication will be delivered through orally dissolvable mechanisms. The result is that more of the compound enters the brain since the step involving metabolism in the liver is skipped. The idea behind this scientific development has appealed to those interested in pharmaceutical investments as the company managed to raise $34 million to advance this project. Currently, there is one particular psychedelic molecule candidate under Cybin that is entering a phase two study and is expected to progress into a potentially approved treatment for Major Depressive Disorder over the next two to three years.
"Globally, more than 700 million people are struggling with some form of mental illness. By working towards a fully approved drug, we would be able to launch several effective products in North America and establish licensing dealings with renowned pharma companies," says Doug Drysdale, the CEO of Cybin.
Drysdale recently told Forbes that "We are looking to add to our IP through accretive acquisitions." He went on to add that "Research to date is showing positive indications for the potential use of psychedelic-based therapies as alternatives to current chronic depression medications and habit-forming opioids for various treatment-resistant issues such as eating disorders, smoking cessation, PTSD, anxiety and depression."
Several studies have been conducted by Johns Hopkins University (JHU), New York University (NYU), the Multidisciplinary Association for Psychedelic Studies (MAPS), and the Toronto Center for Psychedelic Science with regard to this specific topic. Each of the studies has deduced that psychedelic molecules are definitely capable of helping patients with depression, PTSD and addiction.
Cybin is leaving no stone unturned to ensure that it is recognized as a pioneer in this field and provides access to potent medicines for those struggling with mental illness. Recently, it partnered with the Toronto Centre for Psychedelic Science with the aim of advancing scientific study by relying on transparent protocols and appropriate research study architecture to optimize reliability. Cybin has also partnered with Silicon-Valley-based technology company Kernel to offer the world's first quantitative brain activity measurement device for psychedelic clinical trials.
While it is natural to conjecture whether psychedelic medicines actually have a future, the market responds in the affirmative. This field is quickly attracting investors' attention since many companies have recently decided to go public. This shift is largely attributed to increased mainstream and government acceptance, along with decriminalization. While the shift towards complete acceptance of this new trend would be gradual, it is safe to assume that psychedelic drugs are here to stay, particularly because of the current state of the modern world. In fact, many investors who exhibited close to no interest in investing in cannabis have been proactively putting in money into this growing field. Thus, the future may well be rooted in psychedelic drugs when it comes to tackling mental illnesses.
FOLLOW MORE IBT NEWS ON THE BELOW CHANNELS