How Penthouse Magazine Returned To Profitability By Pivoting Back To Print [VIDEO]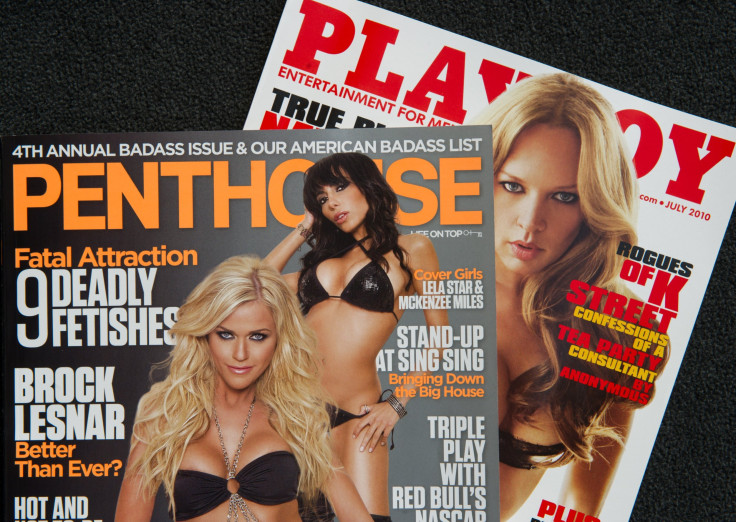 CHATSWORTH, California — While seemingly every other media company tries to find a voice on Snapchat and figure out Facebook Live, a 50-year-old magazine is doubling down on its print edition. Its new editor talks about bringing in big-name writers and photographers, and the CEO of the company is a journalist herself. What's more, after years of being in the red, said magazine is finally turning a profit again.
If that sounds like something out of a wish-fulfillment fantasy cooked up by the media industry, that's because it kind of is. It's the recent narrative of Penthouse magazine, one of the most familiar, feel-good names in print.
The unmarked headquarters of Penthouse is tucked away amid the strip malls and tract homes in this Los Angeles suburb, which is also the epicenter of the adult industry. Sitting in a conference room strewn with magazines and extremely NSFW storyboards is Kelly Holland, Penthouse's freshly minted chief executive, who spent the last few hours of her Friday afternoon speaking with International Business Times about Facebook, Ronald Reagan and why bad sex is a malignant marriage-killer.
But mostly she talked about her vision for the iconic magazine she now runs. It is acid, profane, unapologetically sexual and, in her opinion, authentically Penthouse. People may not read it for the articles, but Holland wants to make sure the articles are worth reading. The pictures have to be explicit, but not gratuitous. And it has to make money — which she said it already is doing.
"We have a business model that took publishing, which was $3 million negative, and has in three months turned it — we don't have the year-end projections — but what we anticipate is six- to seven-figure positive," Holland told IBT.
Holland, a longtime adult film director who formerly ran Penthouse's broadcast, publishing, licensing and clubs divisions, took over the company in February after a 2 ½-year acrimonious management buyout from its previous owner, FriendFinder Networks. FriendFinder, an adult social networking and video chat company, acquired Penthouse out of bankruptcy from its down-on-his-luck founder, Bob Guccione, in 2003. Under FriendFinder, which ended up filing for bankruptcy in 2013, Penthouse went through "several iterations of bloodless overlords" that Holland says were great at raising money but had no idea what to do with the Penthouse brand.
About three years ago and with the help of Wikipedia, Holland started looking into taking control of the company through a management buyout and quickly had flaky would-be equity partners lining up.
"Every fake Saudi sheikh, every con artist Russian oil oligarch, every lunatic in this city," she said. "When you're Penthouse, everyone wants you to lift your skirt."
After two aborted attempts, Holland finally was able to close her acquisition of the Penthouse brand in February, opting for debt rather than trying to find a suitable partner. But during the final weeks, the money-losing magazine was teetering on the brink. It was being run out of an expensive office in New York whose lease was up. Holland was planning on closing that office anyway and moving the magazine to LA — which ended up happening — but a confusing press release confirming the shuttering of that office and simultaneously touting the launch of its digital edition was misinterpreted as Penthouse stopping publication of its magazine altogether and forced Holland to do damage control, confirming that it was still a going concern.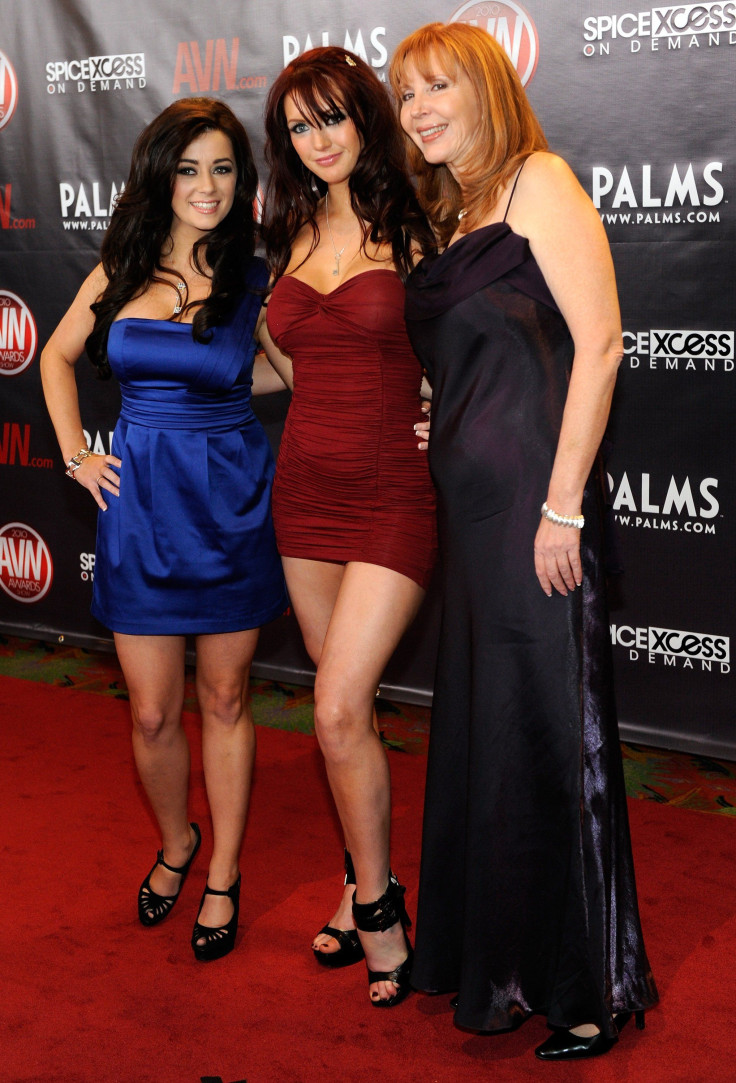 Once Holland, a journalist by training who made documentaries before deciding to shoot porn, assumed control of Penthouse, she tapped Raphie Aronowitz as the magazine's executive editor. Aronowitz, who built his career in marketing at '90s hip-hop clothing line Ecko Unlimited — and had no journalism background — was skeptical at best when Holland reached out to him through a mutual friend to join the company a couple of years prior.
"I didn't think I'd really have a lot of value to lend to a magazine," Aronowitz told IBT. "And I wasn't terribly comfortable being in the pornography space."
His first issue as editor was basically a mad scramble.
"I officially closed on Feb. 19, a Friday, at 1:36 p.m." Holland said. "At that point, we had four days to get a magazine to print to make our on-sale date."
To do that, they relied heavily on their Australian licensee, Damien Costas. Holland said she begged Australia to put together a magazine behind the scenes and as soon as the deal was done, it basically had to go straight to the printer without her giving it a once-over. The Australian issue had a softer aesthetic than the more explicit photos the American audience was used to, and it didn't include Penthouse's Letters, a long-running section featuring tales of sexual encounters submitted by readers.
"The cover looked like a JC Penney catalog, or if Gwyneth Paltrow did a takeover of the magazine," Holland said. "It was so soft. It was like Better Homes & Gardens."
Naturally, Holland and Aronowitz heard it from subscribers, both about the overly modest photos and especially the missing letters, which they did not realize were enjoyed by so many couples who were indignant over their absence. Holland said nearly half the complaints about the lack of erotica came from women.
"Up to that point, I thought Penthouse's readership was basically all male," Aronowitz said.
But that backlash, intense and time-consuming as it was, came with a huge silver lining.
"Now they've become this family of fans who are an amazing focus group, and we run stuff by them," Holland said. "We have all these beta testers out in the field."
Holland and Aronowitz said between them, they responded to every single email. And to keep those lines of communication open, Aronowitz's editor's note at the beginning of every issue now includes an email address for readers to weigh in: WhatTheF***@penthouse.com.
And since the rough launch, the magazine has stabilized and is now turning a profit. Holland wants to do more punching up in the spirit of the late Bob Guccione, and to take on more social and political issues. To that end, she brought on Steve Faber to write the "Washingwood" column last year, which focuses on the intersection of politics and entertainment. The magazine also has a feature called "Embrace the Suck" by military writer Matt Gallagher, another passion of Guccione's. And in an upcoming issue, the magazine is taking on Utah's recent anti-porn law by arguing that Utah is much more damaging to society than porn.
"Did you know that Utah has the highest suicide rate?" Holland said. "Particularly with young people. Talk about all of the pain and suffering that comes out of a repressed environment like that."
But while there are plans to further beef up the non-sex part of the magazine, Holland is absolutely clear where Penthouse's bread is buttered, so to speak.
"Letters from readers have been our franchise since day one," Holland said. "Erotic literature has been our franchise since well before '50 Shades of Grey.' And I've always felt there's a role for explicit imagery. I'm definitely not an apologist. I'm definitely not Playboy."
And with Playboy's decision to stop publishing full nudity in its print magazine, Penthouse differentiates itself even more now. Holland showed off a T-shirt that had the O in Penthouse replaced with Playboy's bunny logo inside a crosshairs with the slogan "We're going rabbit hunting." Through a spokesman, Playboy declined to comment on this story.
"There's a tremendous vacuum in that space," Aronowitz said. "We know what Penthouse is. The first thing is hot, naked women. The second thing is Letters. That's our heritage."
Holland also wants to sharpen up Penthouse's photo aesthetic, which she said drifted during its FriendFinder days, never finding the sweet spot that she says is explicit but not extreme.
"I'm not scared of vagina," she said. "But I don't want to be your gynecologist."
And after the early hiccup, Holland is finding success using her Australian partner to keep costs under control — while ensuring it has the proper and edgier American tone. Holland said Costas really understands Guccione's vision, and having licensees like him and Penthouse's partner in Germany — with whom the company is partnering on a U.K. edition — allows it to publish multiple editions and save money, following what is essentially the USA Today model, a comparison Holland wholeheartedly embraced.
"Damien could do layout, design and contribute 70 percent of the editorial which is global in nature, and we can contribute 30 percent which is American," Holland said.
Aronowitz said that's been a decisive factor in the magazine's financial reversal.
"It allowed Kelly, with the outsourcing, to turn this around from a losing proposition into something that was profitable," he said.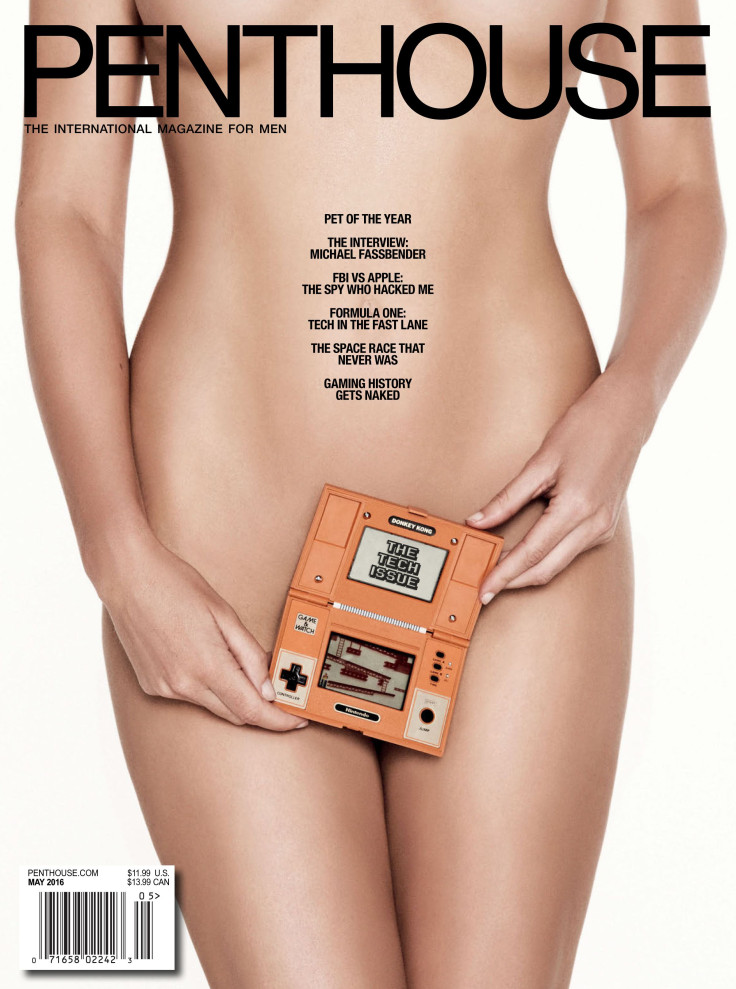 Penthouse magazine is the company's original and iconic product, but it makes up only a small piece of the total pie. Penthouse also operates 13 gentlemen's clubs around the world, a product licensing business and Holland's old fiefdom, the broadcast division, which includes U.S. and international pay-TV channels — and contributes most of the company's revenue. And like other media organizations, Holland is also looking at launching a premium events business.
"If you want to become a 'gold key' member, we'll be doing parties and events around the country," she said.
For his part, Aronowitz just wants to put out a magazine that has articles worth reading — even if nobody really reads it for the articles. And better photos of higher-profile women.
"My main goal is when you open up the masthead, the writers and contributors are all familiar names to you, and you're excited to see them writing within the Penthouse space," he said. "I want you to know who the photographers are. And I want you to start recognizing the girls, not just because of who they are in the adult space or the modeling space, but because they exist in the mainstream space and feel comfortable in partnering with us."
Aronowitz plans to build out that plan on revenue from the print product alone — no cross-subsidies from Penthouse TV or Penthouse clubs necessary. And while fantasy is in Penthouse's DNA, he said this is no pipe dream.
"It's already happening," Aronowitz said. "That's the exciting thing."
© Copyright IBTimes 2022. All rights reserved.
FOLLOW MORE IBT NEWS ON THE BELOW CHANNELS