How To Pick Between Apple Photos, Yahoo's Flickr, Dropbox And Other Picture Management Tools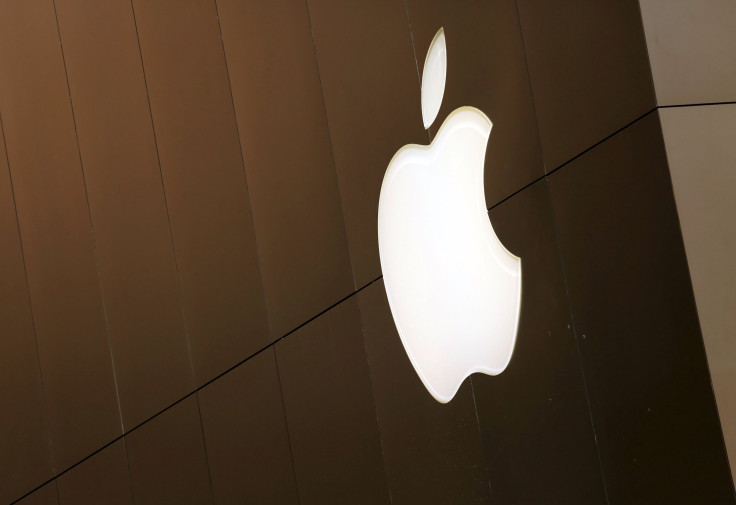 Smartphones have made it easier than ever to shoot photographs, but now that we take selfies left and right, our devices are getting choked in terms of storage space. For most people, storing pictures in the cloud is the best choice, but with so many offerings, how do you choose? Allow our guide to help.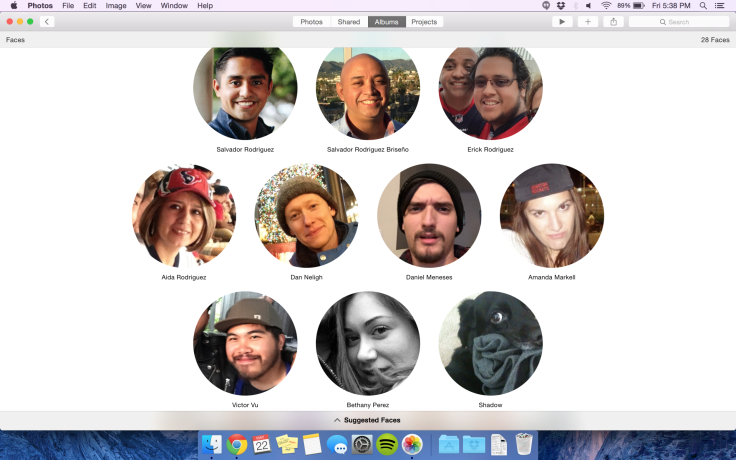 Apple Photos
Apple recently beefed up its cloud game by doing away with iPhotos and replacing it with Apple Photos, which is designed to seamlessly sync users' pictures across their iPhones, iPads and Macs through the company's iCloud software.
Apple Photos is a good choice for hardcore Apple users who want to access every one of their pictures on each of their devices. After you turn on Photos' iCloud capabilities, pictures you take on your iPhone will immediately appear on your iPad and your Mac -- and vice versa.
The biggest problem with Apple Photos is that it's one of the more expensive options on the market. The company gives users 5 gigabytes of free storage, which is not nearly enough for the number of pictures many smartphone users take. If you need more space, you'll need to pay 99 cents for 20 GB, $3.99 for 200 GB, $9.99 for 500 GB or $19.99 for 1 terabyte, which is the equivalent of 1,000 GB.
Another issue with Apple Photos is that it keeps files on your computer, which isn't ideal assuming you're trying to free up storage on your devices. There's file-storage-optimization management, but if you don't want your photos taking up any space at all, Apple isn't the best option. Which leads us to Dropbox.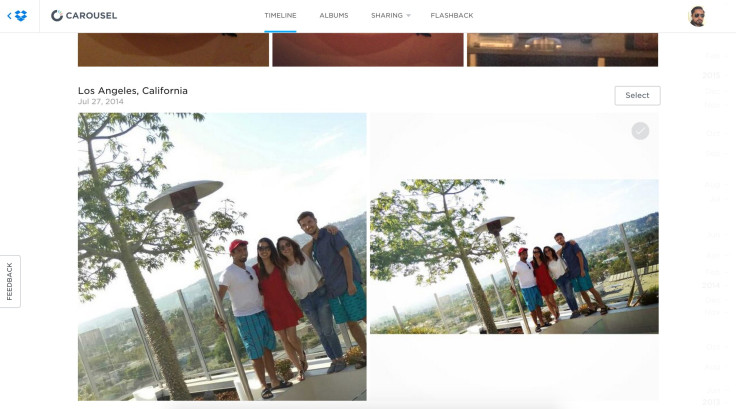 Dropbox
Dropbox is perfect for users who want all of their content in the cloud, and it's pretty affordable. The service comes with a tiny 2 GB of free storage, but for $9.99 per month or $99 per year, you can get 1 TB of storage.
However, the best thing about Dropbox is how easily it uploads your photos into the cloud. Every time you open the Dropbox app or connect your device to your computer, Dropbox will automatically upload every new picture you've taken into the cloud. This is perfect for users like me who frequently find themselves at events and discover they're all out of space on their phone. Simply delete pictures with the comfort of knowing that a copy already exists in Dropbox. You can also upload photos in bulk by simply moving folders onto your Dropbox folder, and, afterward, you can remove them from your device by adjusting your settings.
Another benefit of Dropbox is the company's Carousel software, which is designed superficially for managing your pictures. The tool organizes photos by date, letting users scroll through a timeline to find their pictures. Instagram users will also appreciate Carousel's flashback feature, which shows you old photos taken that week in previous years -- perfect for Throwback Thursday and Flashback Friday.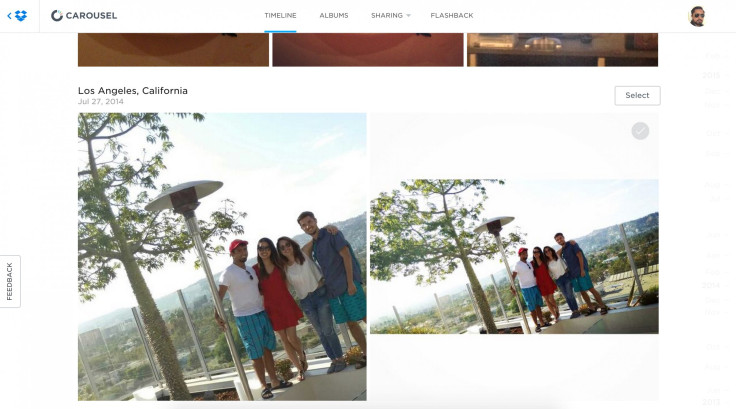 Yahoo Flickr
If your top priority is saving money, Yahoo's Flickr is probably the best choice. Flickr offers users 1 TB of photo storage for free. The service includes advertisements, which constitute Yahoo's main source of revenue, but users can get rid of them by choosing to pay $5.99 per month or $49.99 per year.
The service is very easy to begin using. You can upload photos in bulk using Flickr's Uploadr tool, and, after that, you can back up all your phone's pictures by using the Flickr app.
One neat feature is the way Flickr organizes your pictures. The service was recently updated to analyze photos and automatically tag each picture based on its content, meaning Flickr would tag a black-and-white picture of a boy at a park with labels such as "black and white," "boy," "park" or other relevant terms. Although Yahoo has run into some issues with offensive tags, the new feature should make searching for your pictures a comparatively efficient process.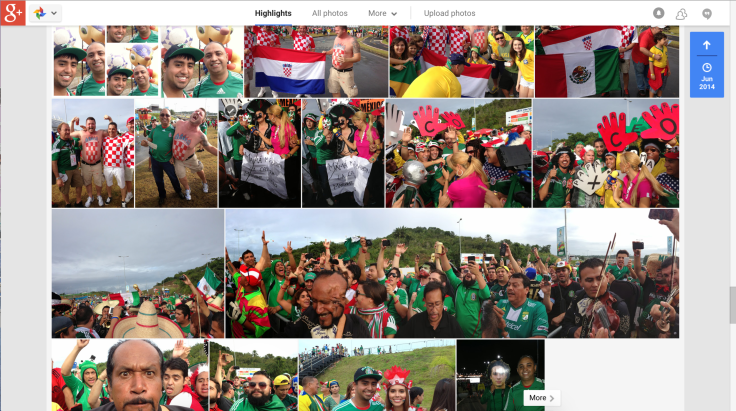 Google+ Photos
If you like looking your best in all your pictures, Google+ Photos may be the best option for you. Every time you upload pictures to it, the tech giant's software does a solid job automatically enhancing each image by improving its contrast, removing red eye or creating graphics interchange format (GIF) files out of multiple images, among other ways. Google+ will also sort your images into albums. For example, I once went on a trip to Dallas, and, by the time I was back, Google+ had created a neat little scrapbook of the trip based on the images it knows I took there.
Like Dropbox, Google+ is a good option in case you'd rather not store files on your own devices. The service will automatically upload images from your phone when you open up the Google+ app. Unfortunately, there does not appear to be a way to upload your pictures in bulk from your personal computer the way there is with Yahoo and Dropbox.
Google is also a good option because there are many ways to pay for all kinds of storage. The service comes with 15 GB of space shared by your photo, Gmail and Google Drive files. If you need more space, you can pay monthly amounts of $1.99 for 100 GB, $9.99 for 1 TB, $99.99 for 10 TB, $199.99 for 20 TB or $299.99 for 30 TB.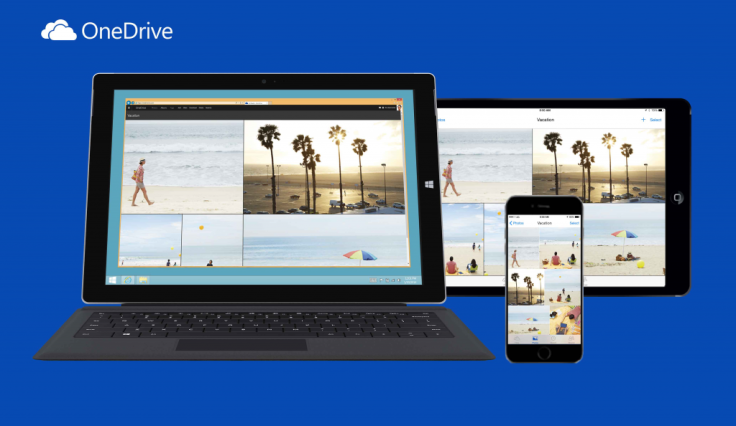 Windows Users: Microsoft OneDrive
Microsoft isn't known for having great photo software -- I mean, the company was bragging about adding an albums feature as recently as January -- but if you're a Windows user, it might be worth paying for OneDrive because it's one of the cheaper options and it'll sync up your files across all your devices the same way Apple Photos does for iPhone users.
Formerly known as SkyDrive, OneDrive comes with 15 GB for free, but storage can be expanded to 100 GB for $1.99 per month, 200 GB for $3.99 per month or 1 TB for $6.99 per month. The good part about the 1 TB option is that it includes Office 365, which is the cloud-based version of the Microsoft's Office suite that includes Word, PowerPoint and Excel.
The Bottom Line
With so many options out there, most of which include some sort of free storage, your best bet is to use more than one service. You can use one service as your main photo-management tool and another as a backup. This can come handy should anything go wrong with your main option and your pictures are suddenly wiped one day -- this is technology, after all.
© Copyright IBTimes 2023. All rights reserved.